Mastering Culture Across Six Countries – with Spencer Cannon of Buwelo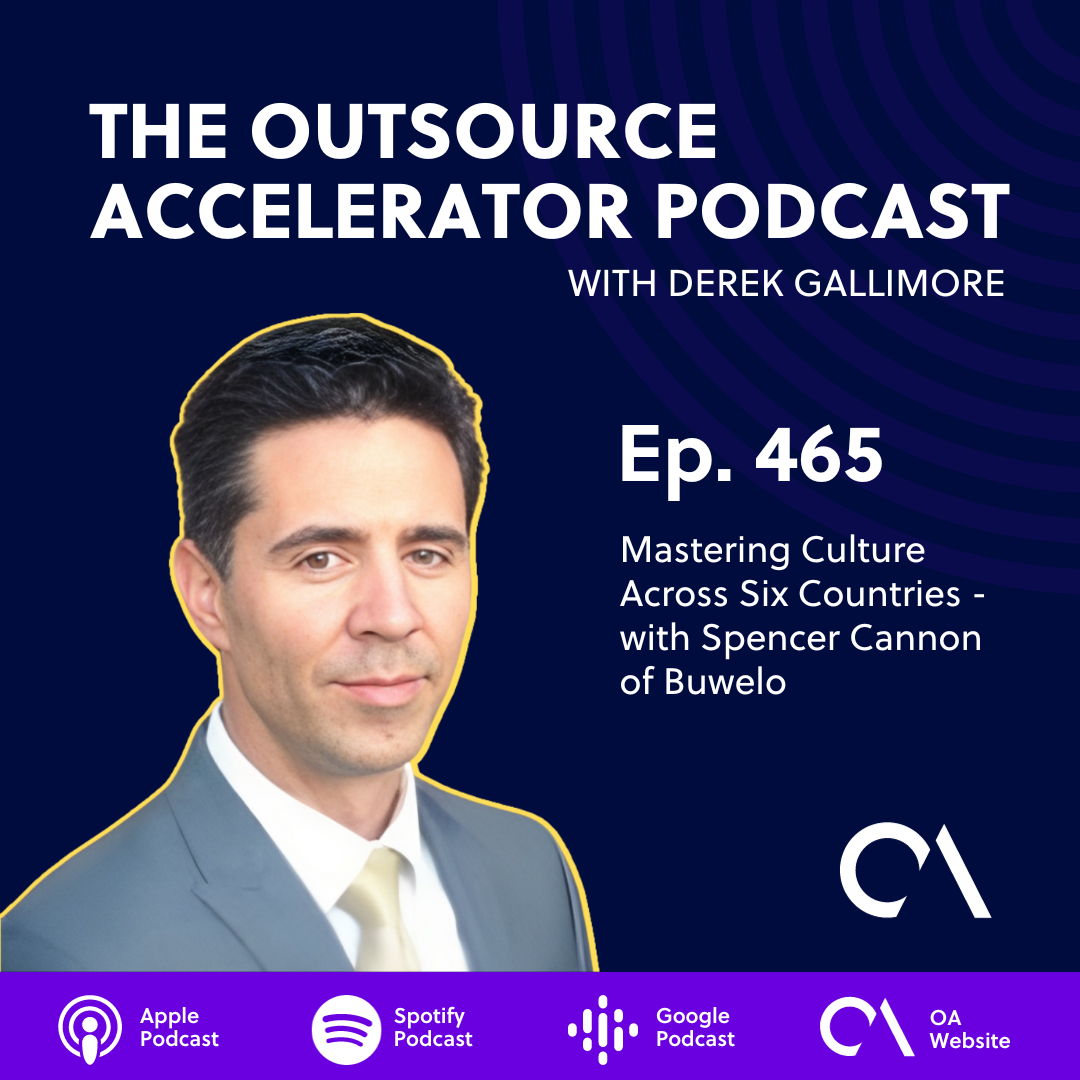 Mastering Culture Across Six Countries – with Spencer Cannon of Buwelo
Spencer Cannon is the Vice President of Growth and Partnerships at Buwelo. Buwelo is committed to being the best in the CX business and strongly emphasizes company culture.
In this podcast episode, Derek Gallimore and Spencer Cannon discussed the complexities of running a company with a diverse workforce across different nations. 
Cultivating success: Buwelo's journey
Buwelo was founded officially in 2017 by "senior vice presidents of operations at very large BPOs." Buwelo's founders built "the thousand-seat call centers for big brands like Marriott or T-Mobile."
Spencer recalled the company's early days, "When we went out to build our own BPO, we said we're going to focus on two things: company culture and [figuring] out how to create the lowest attrition in the industry." 
He highlighted the success of their approach, stating, "So, we went out, we built a company with that as our core vision, and it worked. We are today one of the low attrition leaders." 
Per Spencer, "We look at our client retention, whereas many BPOs will shed five to 10% of their clients yearly, where in the last six years, we've only lost a few. We've got 96% [retention] rate over five years.
We look at that as a badge of honor; that's what we've wanted to achieve."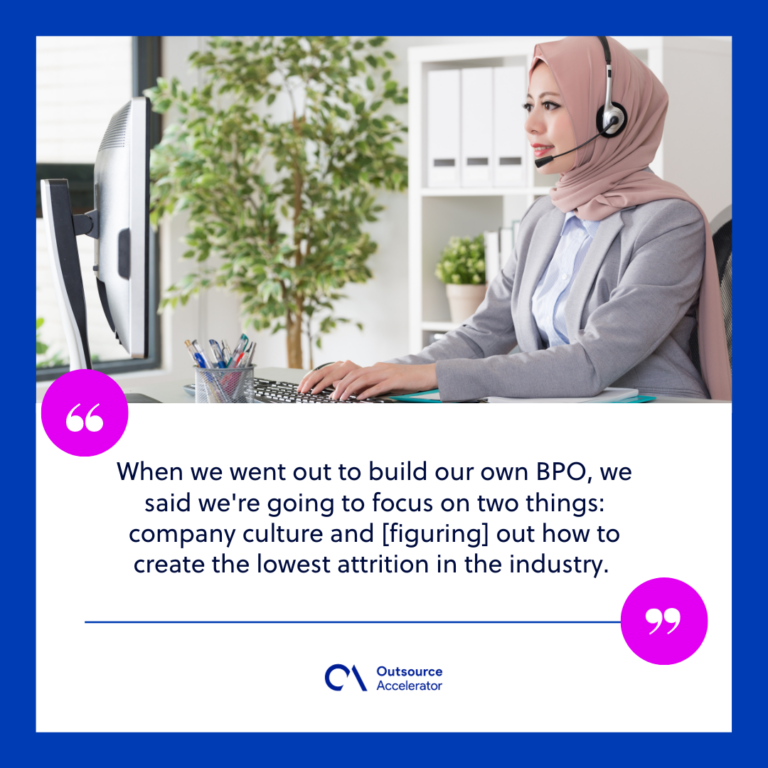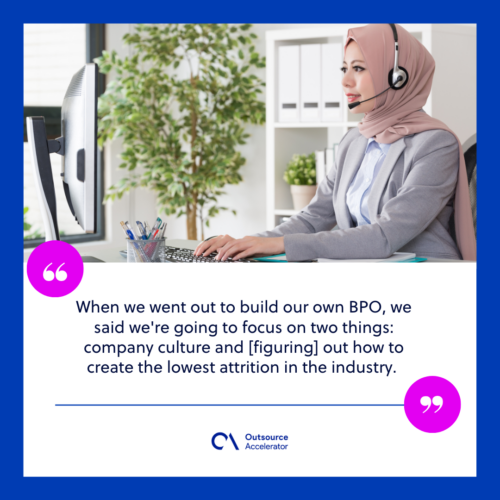 Why location matters for Buwelo
Spencer emphasized the significance of location as a key factor in cultivating the right business culture. 
He elaborated, "It's not just about being in the Philippines. It's about being in the right place in the Philippines. 
It's not just about being in Europe or Africa. It's in the right cities where planets align where you can have that great access to English, a highly educated workforce, and a culture of hard work."
According to him, success is often found in areas with low attrition, and solving attrition can significantly improve contact center efficiency.
Nurturing talent from scratch
Spencer revealed Buwelo's unique approach to talent acquisition. 
"Here's the other secret sauce that we bring to the table: We almost prefer people that have never worked in a call center before." 
This preference is justified due to significant investments in leadership and agent development programs.
He noted, "Our best-performing agents are ones we built from the ground up. We're not unwiring bad habits or expectations. We're building our own, developing the talent how we feel it should be developed."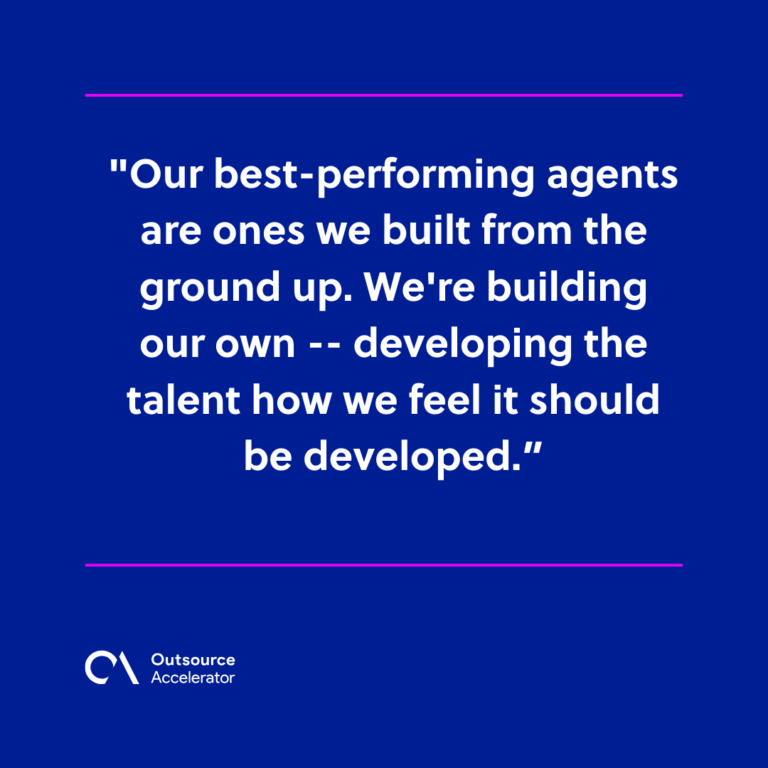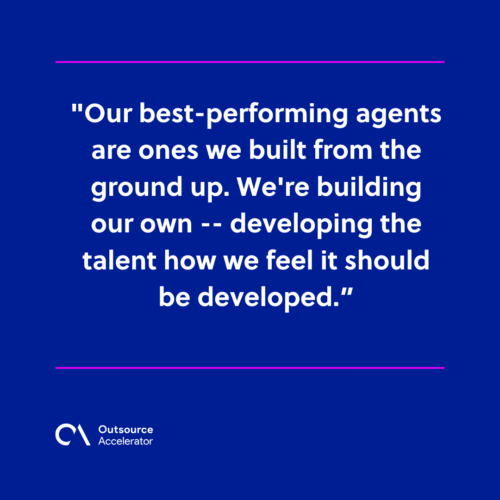 Navigating tech trends: Buwelo's perspective
Spencer explained Buwelo's philosophy, emphasizing a commitment to being a customer experience-centric company. 
He stated, "If there's a technology out there that will enhance it, we will embrace it." 
However, Spencer acknowledged the delicate balance between technological integration and maintaining a positive customer experience. 
He underscored the important role of customer experience in business success, stating, 
"The best companies in the world have figured out the customer experience that they're the leaders. You could have a mediocre product, but you will win your industry if you have a great customer experience." 
He advised not to rely only on great products without prioritizing a strong customer experience. 
To learn more about Buwelo, you can visit their website at https://www.buwelo.com/. Or you can reach its main hotline in the US at +1 801-518-0900.
Additionally, you can email [email protected] or establish a connection through his LinkedIn page.