Making Informed Outsourcing Decisions – Smarter Software Outsourcing Podcast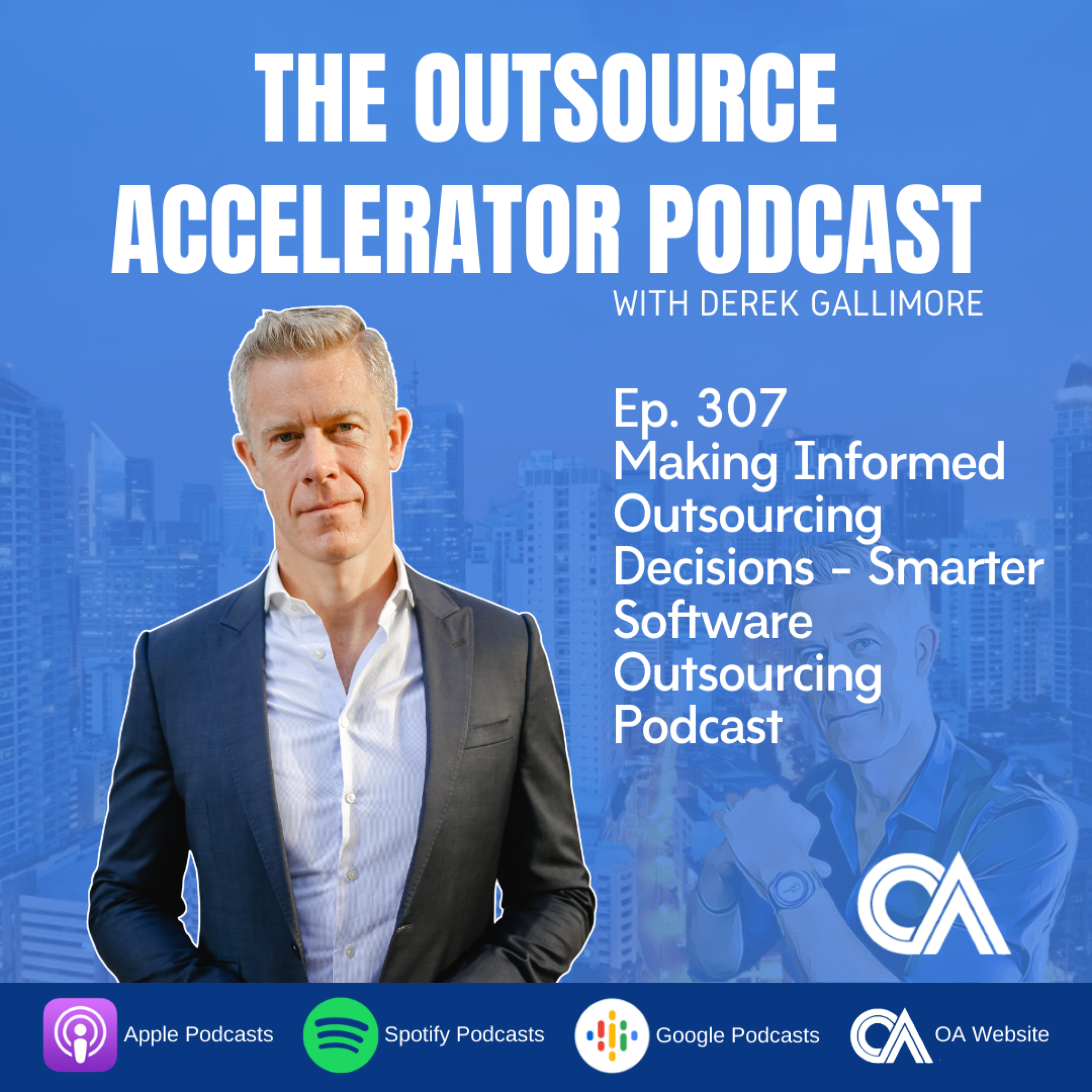 About Smarter Software Outsourcing Podcast
In this episode, Derek Gallimore guests in Smarter Software Outsourcing Podcast. Hosted by Frederic Joye of Arcanys, Smarter Software Outsourcing is a business's gateway to what goes on inside and outside a software outsourcing firm.
Derek and Frederic tackle decision-making when outsourcing services. Here, they share tips and advice for businesses venturing outsourcing, finding the best tech partner, and how Outsource Accelerator's tools and resources can help then learn, compare, and access valuable insights into different providers.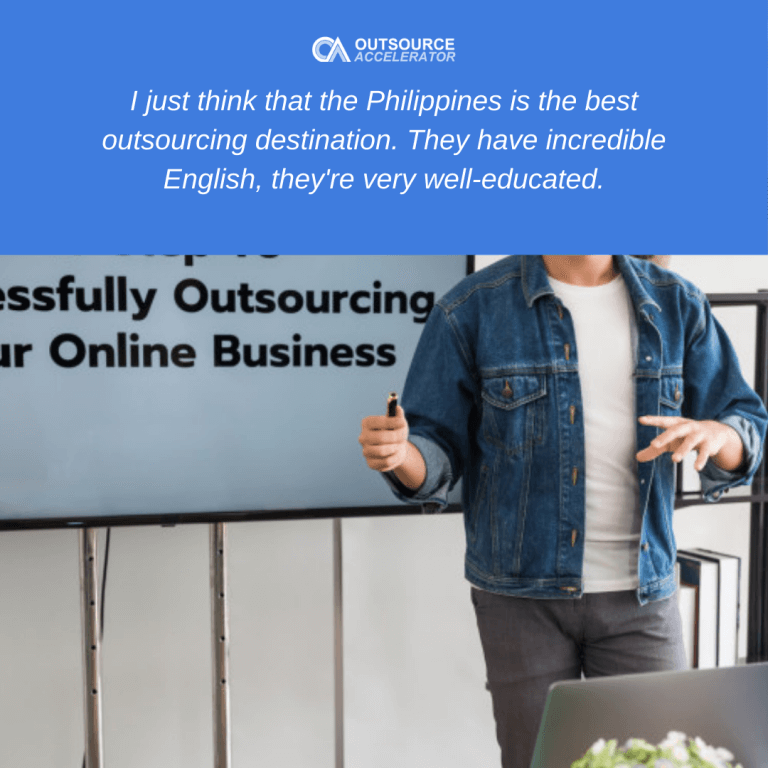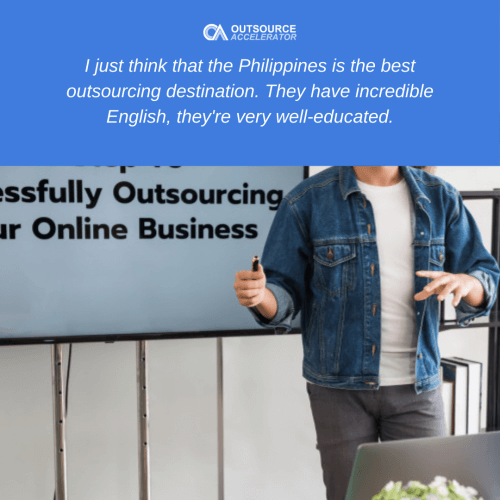 Tables have been turned as Outsource Accelerator Podcast host Derek Gallimore is now the one being interviewed in this week's episode. Derek discusses Outsource Accelerator, offshore outsourcing, and why the Philippines is the best outsourcing destination with Frederic Joye of the Smarter Software Outsourcing Podcast.
About Outsource Accelerator
Derek has been really passionate about outsourcing for years, which led him to founding Outsource Accelerator almost three years ago "to help people inform, educate and navigate the offshore staffing market." Since outsourcing is "such a big umbrella term," the company preferred to focus on full time dedicated, professionalized offshore staffing.
Derek said that his motivation was his last business, which is under the hotels and hospitality sector. He said that they "were very much at the mercy of Booking.com, Airbnb to some degree, and Agoda," adding that he realized that these platforms are "a bit of a double-edged sword" in a way that they "make it extremely easy for the consumer, to orientate around the market to navigate the market to shop with confidence and trust in the market."
Outsource Accelerator is like these platforms, but for the outsourcing industry. Derek said that he built the platform "to hopefully make it easier, hopefully encourage more people to [outsource]. and then make [offshore outsourcing] more trusted and transparent." Outsource Accelerator is targeted towards "any high cost English speaking country," so they have clients in North America, Australasia, parts of Europe, as well as Southeast Asia (Singapore and Hong Kong), and the Middle East.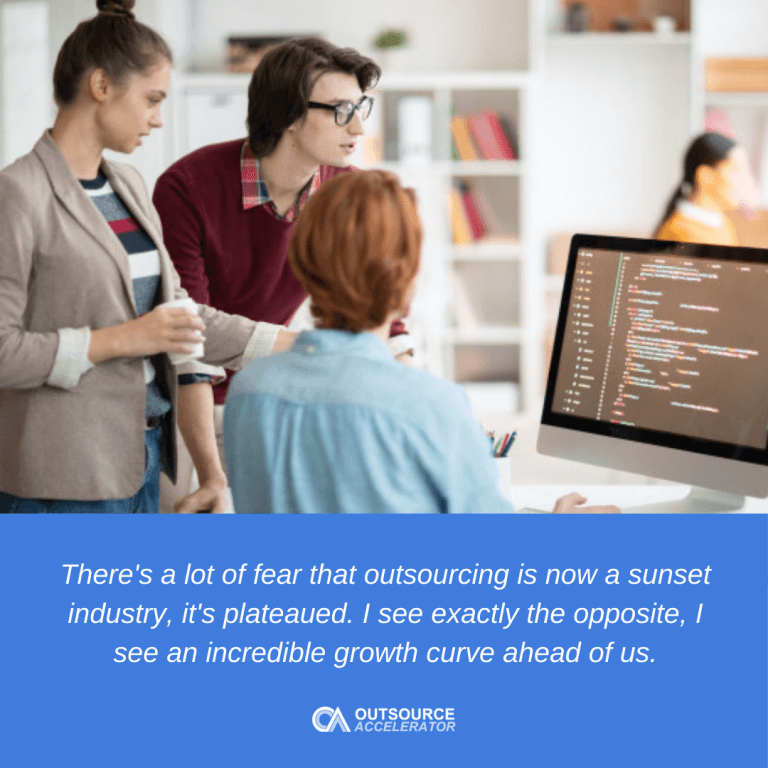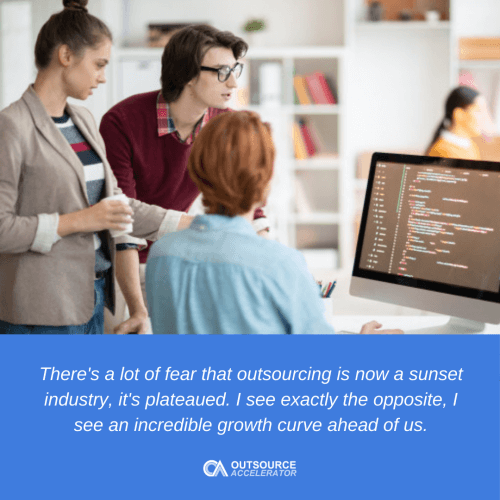 The Philippines as an outsourcing destination
Derek thinks that the Philippines "is the best outsourcing destination," citing the following as reasons why:
Filipinos speak "incredible English," it's very much first tongue;

There's about 640,002 graduates per year, it's a very well-educated nation;

The citizens have cultural alignment with the West. They have a "very European or Americanized society," which can work very well with any clients' requirements.
How Outsource Accelerator helps with every offshore staffing needs
Outsource Accelerator lists over 700 business process outsourcing suppliers in their website, so it's easier for clients to find trusted outsourcing providers. Further, the platform also has a lot of informative outsourcing articles, guides, salary comparison charts, toolkits, and outsourcing savings calculators that they can utilize and download.
Prospects can visit the website, fill out a short form, and get free quotes from their BPO partners. Since Derek also provides outsourcing advisory, he can help clients "orientate and sort of fine tune what their requirements are" so they can get the best deal.
Derek is seeing a huge future for Philippine outsourcing especially over the next ten to 20 years, as 30 million more jobs are expected to be offshored. 
For those who'd like to get in touch with Derek, feel free to send him an email at [email protected]
References:
Smarter Software Outsourcing podcast