From Upwork Freelancer to Employer of 350 Staff – with Harold Rey Ladaran of SPLACE BPO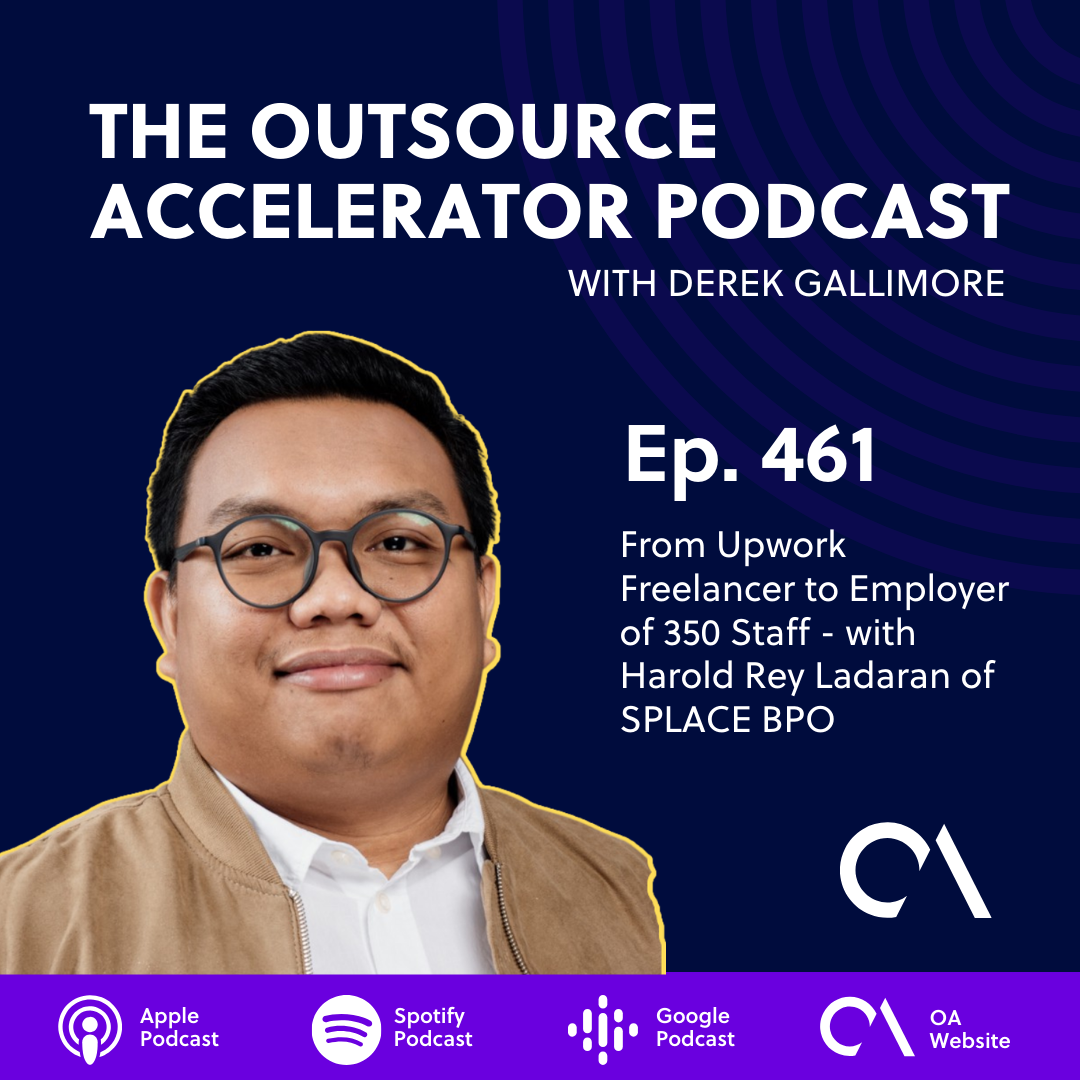 In this podcast episode, Derek Gallimore spoke with Harold Ray Ladaran, the CEO and Founder of SPLACE BPO, based in Davao City, Philippines.
Harold started his journey from working in a call center. SPLACE is now expected to reach 500 headcount by the end of the year. 
Harold's Upwork journey
Harold shared his journey from working in a call center in the Philippines to becoming a successful freelancer on Upwork. 
He highlighted his transformation from a newcomer to a top-rated plus freelancer, emphasizing the significance of building a strong portfolio and acquiring various credentials to attract clients.
The CEO mentioned his initial challenges: "I started from scratch and was sending proposals as nobody because I didn't have credentials yet. When I got my first client, it was my 'break it or make it deal.'"
Additionally, Harold discussed the Upwork badge system, saying.
"On Upwork, there's this thing they call a badge, either top-rated or rising talent or top-rated plus. The more credentials you acquire through your total hours of work and earnings, the more you get client traffic." 
He proudly mentioned that he achieved the "top-rated plus" badge, signifying the highest level of recognition on the platform at the time.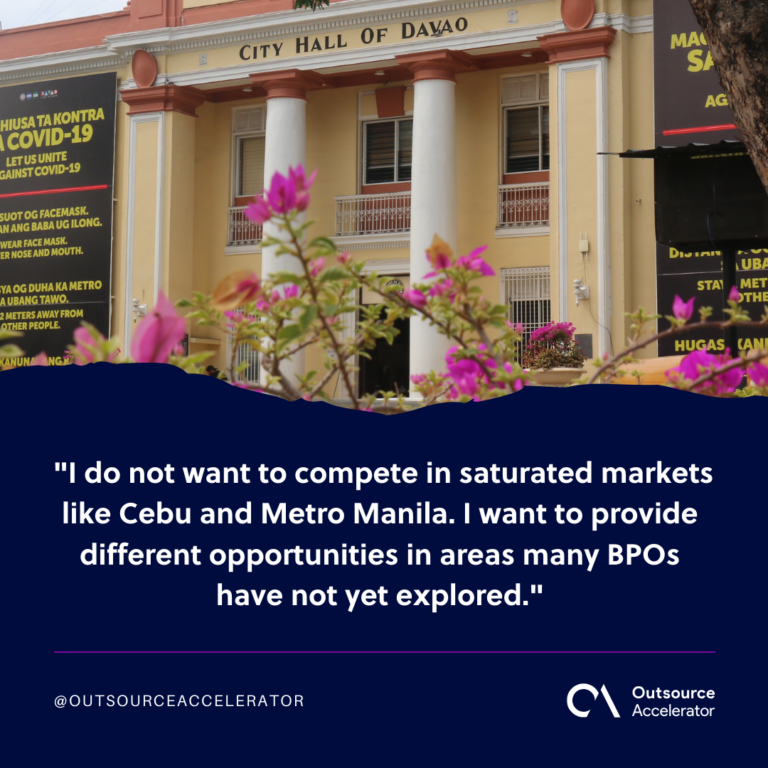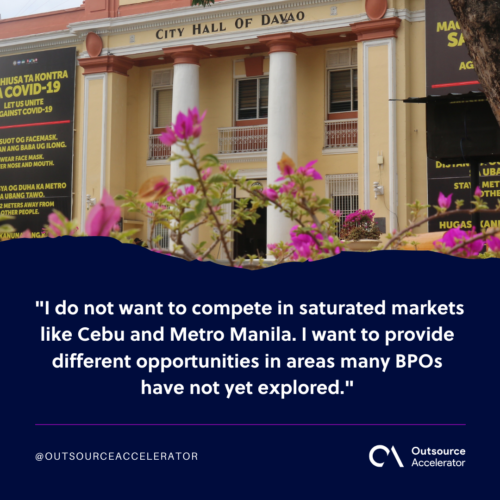 Building a brand from scratch
Harold's business started in 2017. He had no idea his venture would grow into what it is today. 
The CEO recalled, "My client started investing in my services when they saw my potential to facilitate a team and hire people within our area."
From there, Harold's reputation grew online. "When I gradually got my reputation online, that's when I started marketing as well, and I started building the brand." 
"We are focusing on the customer service niche, virtual assistant services, telemarketing, omni channel ecommerce support, and web development, both front and back end."
Balancing home and office work
The SPLACE CEO said they offer work-from-home options for clients who prefer that setup.  However, Harold acknowledged that not all jobs could be done remotely, particularly telemarketing.
He expressed his concern about attrition in remote work settings.
"I've seen a lot of attrition from our end caused by not hitting the target."
He attributed this issue to the work environment at home. Employees "tend to sleep because they're near their beds."
Challenging misconceptions about Philippine labor costs
Harold shared insights on addressing common misconceptions when dealing with clients in the outsourcing industry.
Harold said, "They think that the Philippines has a cheap lifestyle and a low cost of living, and they believe we don't deserve to charge as much as at least $8 per hour."
He explained his approach to proposing services: "I propose our services based on what they can get on top of what they are paying us."
The CEO emphasized that when clients pay an hourly or fixed rate, they cover manpower costs. 
However, he added value to his proposals by offering office-based setups, support managers, account managers, and a comprehensive package with operational support.
Expanding beyond Davao
The CEO desires to venture beyond Davao but still in Mindanao, considering locations like Cagayan de Oro and Bukidnon. 
His expansion strategy is rooted in a unique concept. 
Harold explained, "I do not want to compete in saturated markets like Cebu and Metro Manila. I want to provide different opportunities in areas many BPOs have not yet explored."
Harold's primary objective is to offer appealing jobs to people in these relatively untapped regions. 
The founder aims to provide attractive job opportunities to employees so they will return to their original hometowns or cities.
He believes this approach could benefit residents and those who migrated to larger cities for better avenues. 
AI vs. Human touch in customer calls
Harold shared his perspective on the topic, emphasizing the power of AI models. He said, "I researched that, and yes, it's a very powerful model."
The CEO concluded that while AI models were powerful in interaction, the crucial elements of logic and empathy were often lacking.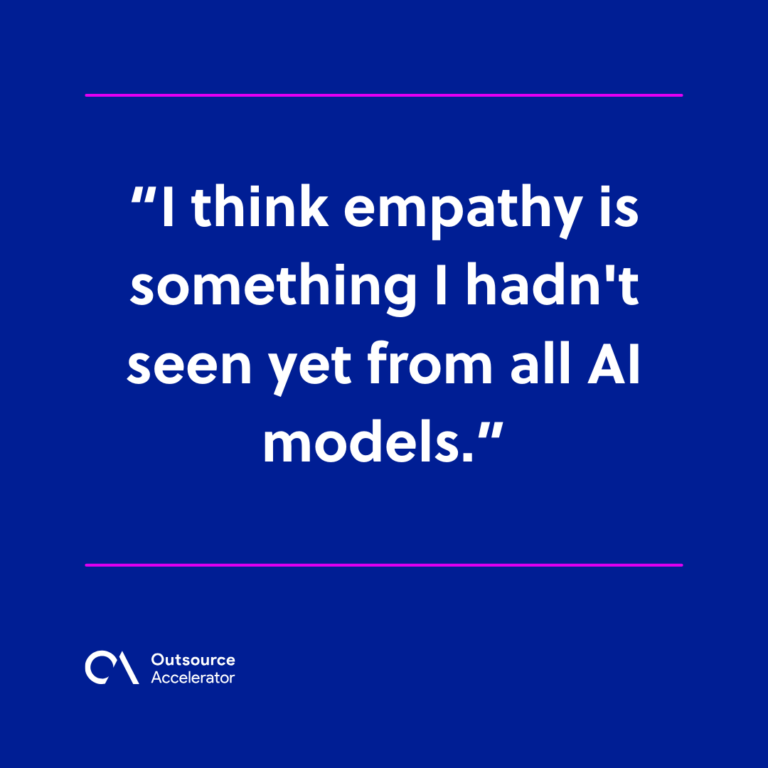 He stated, "With the interaction, I believe AI could do it. But with the logic and the empathy there. I think empathy is something I hadn't seen yet from all AI models." 
Connect with Harold or learn more about SPLACE through their social media websites, like Facebook, the company's website, LinkedIn, and Upwork.