Explosive Growth of Healthcare Information Management Outsourcing with Jeff Williams of Genfinity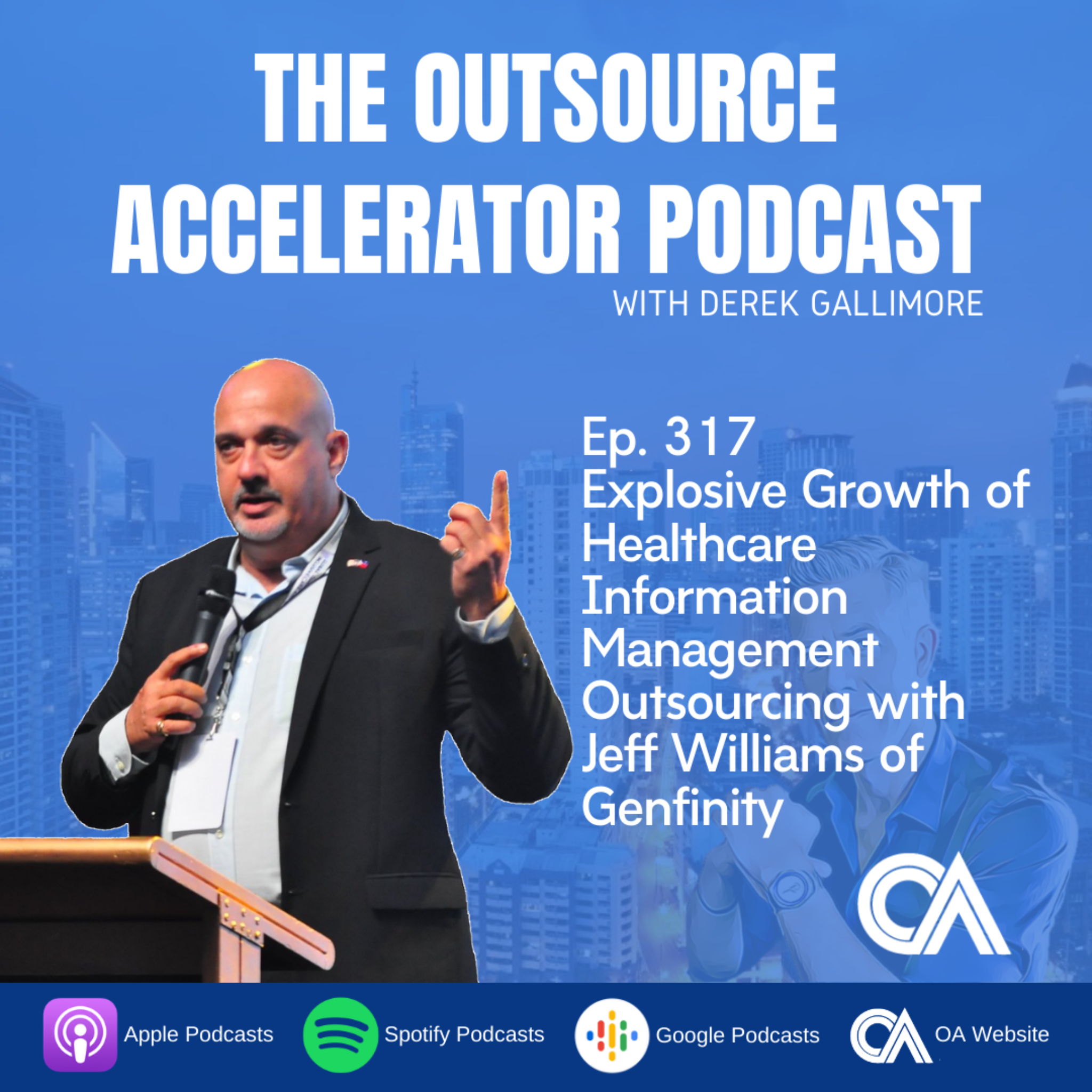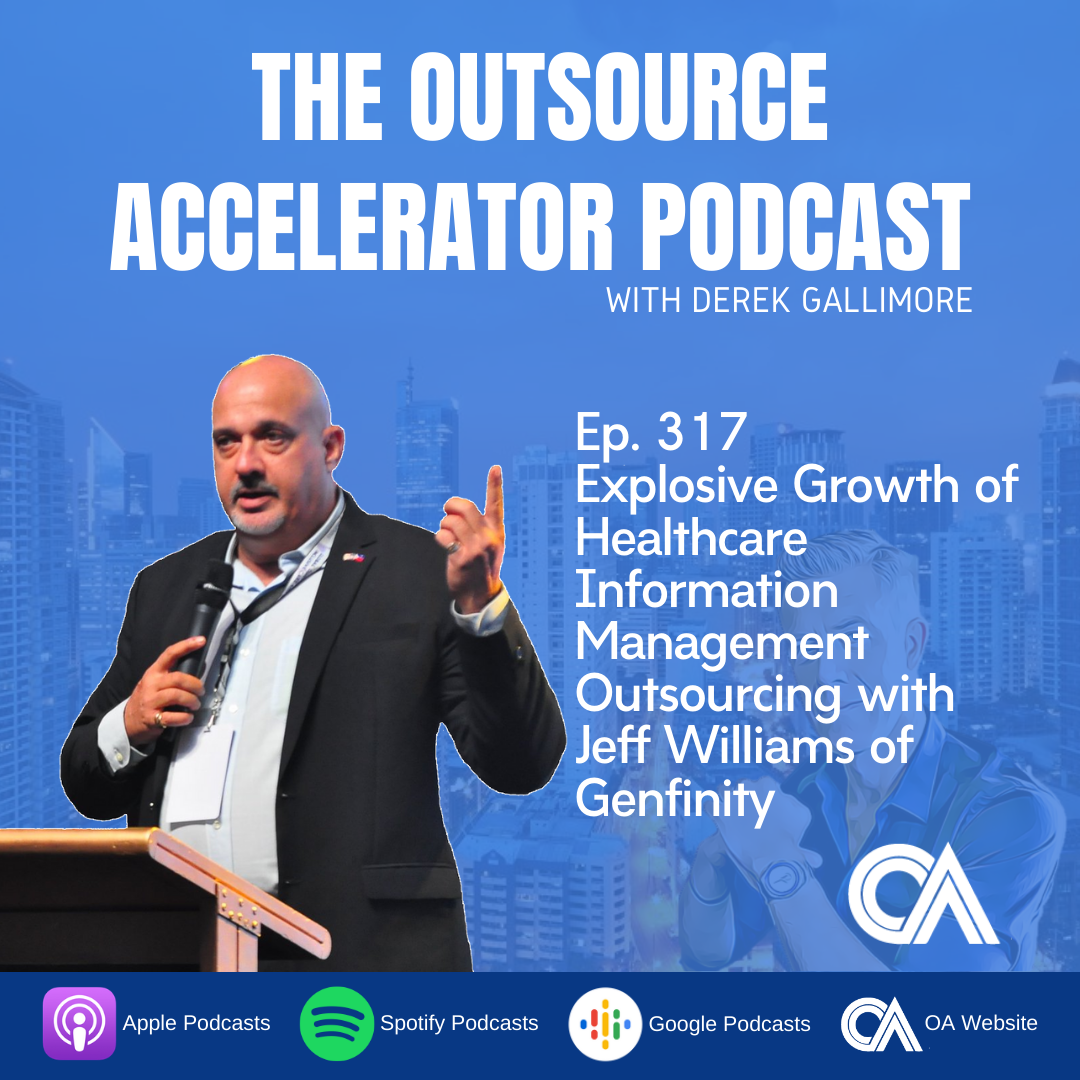 About Genfinity
Derek Gallimore talks with Jeff Williams, co-founder and CIO of Genfinity and former chairman of HIMAP. Having more than a decade of experience, Genfinity provides tailored staffing solutions for the healthcare industry.
In this episode, Derek and Jeff discuss the beginnings of the company and the growth of healthcare information management outsourcing in the country. They will also cover Jeff's extensive experience in the Philippine BPO industry and how his company contributed to its growth.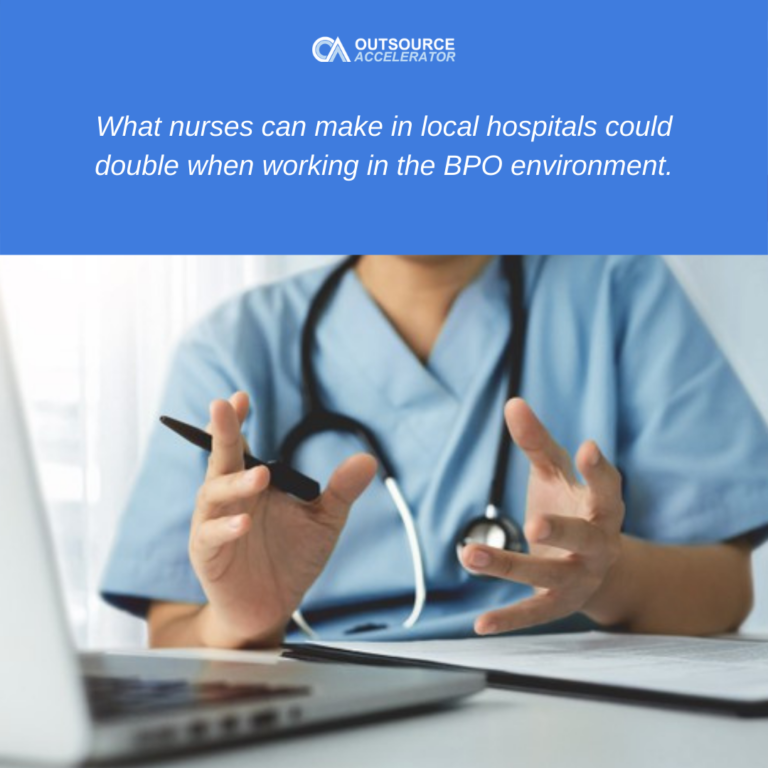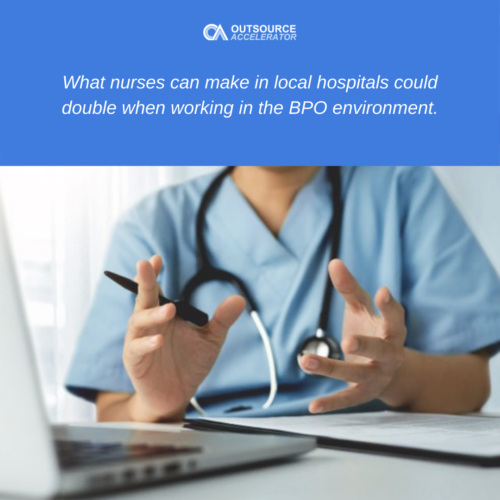 Technical roles and task for Philippine nurses
According to Jeff, "no other country has a per capita output of the number of nurses as the Philippines does." The healthcare sector hires nurses in the Philippines to perform various technical tasks and functions. Jeff enumerated some of these roles as:
B2B sales.

Nurses can be hired to help with sales of medical or health-related products. They are taught to learn more about the products to sell them better.
Claims adjudication.

They also help with utilization review, which means reviewing all the records of the patient on behalf of the insurance provider.
Checks and balances.

This is to "make sure [that] doctors aren't over utilizing the services and capabilities, [and] they haven't tried to bill above and beyond what is actually required."
Peer review prep.

In the US, you need to be a licensed US doctor to do the peer review – a process where healthcare professionals review each other's work to make sure they're accurate. However, Filipino nurses can help with this by doing the prep work and leg work on the backup. It makes doctors' lives easier, as it saves them so much time.
Healthcare information management outsourcing with Genfinity
Jeff was previously a chairman and currently a board member of the Healthcare Information Management Association of the Philippines (HIMAP). Now, he founded his own company, Genfinity, a training/consulting business process outsourcing (BPO) company for nurses. Jeff said that the kind of industry that they want to do is talent development, and maybe utilization management training,  where they "help nurses get their US Registered Nurse (RN) licensure." 
Genfinity provides training programs for nurses "to help them thrive in the BPO market." They also provide specialty training and direct people to work with clients.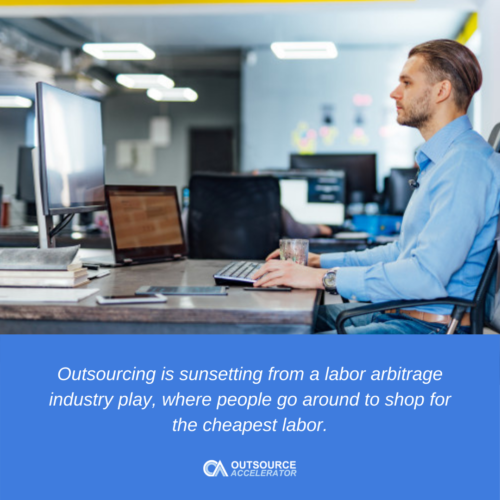 Is outsourcing a sunset industry?
One mildly popular opinion about the outsourcing sector is that it's a "sunset industry." Some people think outsourcing has already reached its peak, and there's no way to go but down.
However, according to Jeff, the numbers of growth of the sector "are kind of the answer to those questions of a sunset industry." Jeff thinks that it is sunset "from a labor arbitrage industry play," where people go around to shop for the cheapest labor.
Today, he thinks that high valued services capabilities is "kind of reemerging." People are not looking at outsourcing to help to only sell their products, they're also outsourcing to seek skilled talents. As an analogy, he said people don't want the cheapest person they can get to sell magazine subscriptions. They need educated people that can help with magazine editing.
Jeff noted that the BPO industry has evolved, especially the healthcare sector. The sector grew from a 400 million revenue in 2010 to three billion in 2020. The healthcare sector's headcount also rose from 14,000 to 135,000 in the same period. As for Jeff, the sector is far from being a sunset industry.
To get in touch with Jeff, feel free to send him an email at [email protected]
References: