The Time Doctor OA500 and Global Outsourcing Firm (BPO) Index is an objective analysis of the global business process outsourcing industry and its participants.
As the world's leading outsourcing marketplace and advisory, Outsource Accelerator hopes to establish this index as a valuable tool for ranking and navigating the world's outsourcing firms in the years to come.
If you are a journalist or outsourcing company, below are the resources you can use for news and other publicity materials.
Main resources
Related press releases
Outsource Accelerator by numbers
Outsource Accelerator is the world's leading aggregator of global outsourcing firms.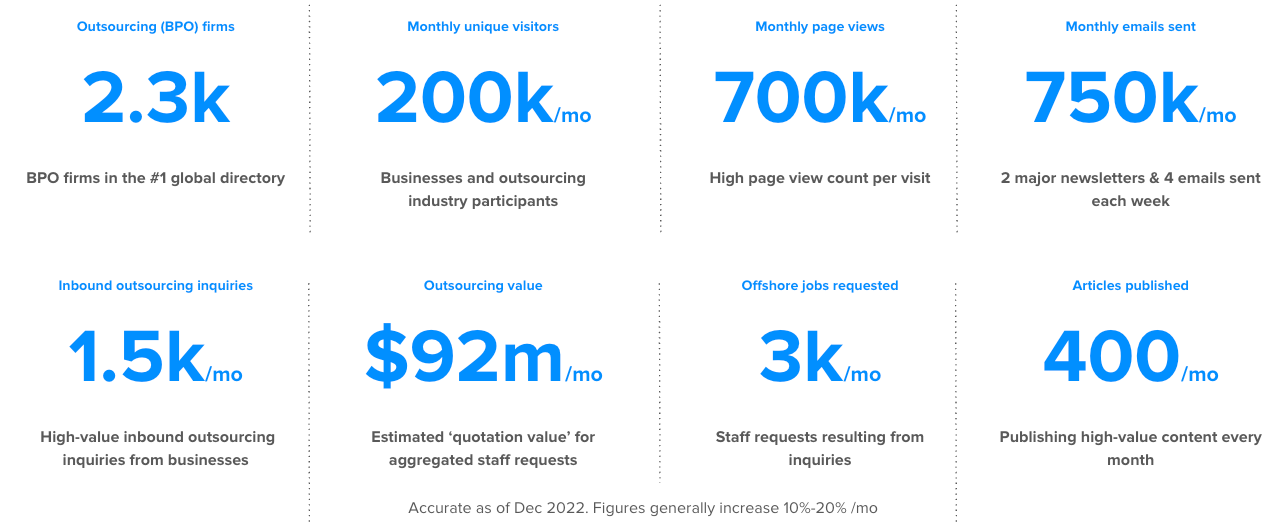 Press kit
Media inquiries
For further inquiries or interview requests, please contact:
News and Public Relations Team, Outsource Accelerator
Email: [email protected]