Definition
What is Web Chat?
Web chat is a digital exchange of messages in real-time. Web chat is also a form of service available on the internet. It helps to share written conversations with anyone else who uses the service without the need for particular apps and software.
Web chat is one of many channel choices that come as standard with contact center solutions. Agents can handle several conversations, save transcripts, scan for integrated client information, and document the chat interface, all from one desktop.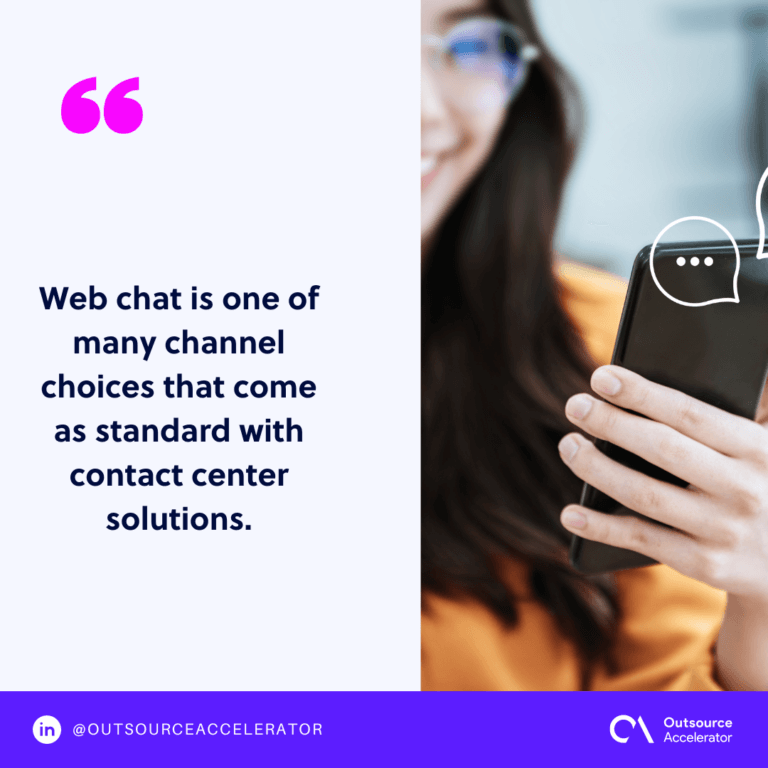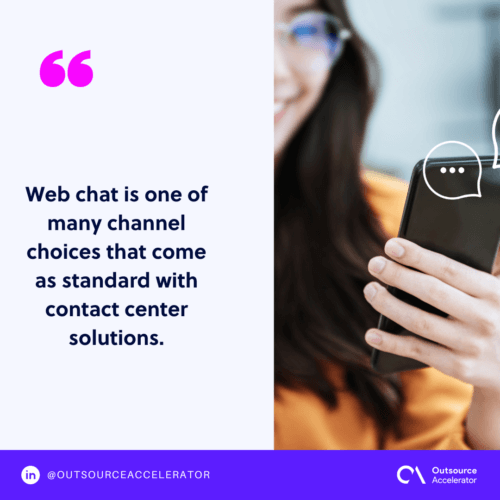 Advantages of Web Chat
Web chat reinforces the experience of the client. It provides consumers a direct digital line to agents to reach out to the company when they have no access to their devices. As such, if a team is trying to provide their consumers with another channel to reach out to the team in addition to your voice, web chat is a good place to start.
Web chats encourage consumers to know like they are connecting to a genuine agent without utilizing any of the company's resources. The web chat and other systems should be on the streamline. That way, every time the consumer calls out, the agents will tailor their services. When your talk is ongoing through your customer info, interactions with consumers can be easily recognized with the proper account and case number – saving your agents and customers time and annoyance.
Web Chat outsourcing in the Philippines
Outsource Accelerator is the leading Business Process Outsourcing company that helps businesses across the globe. We are a trusted and unbiased outlet for those who want to learn more about outsourcing opportunities in the Philippines. OA's extensive directory helps you reach out to contact centers that cater to your needs when you need them.