Definition
Definition of Upsell
Upselling is a marketing strategy used to get a buyer to spend more by purchasing an upgraded or premium version of their purchase. 
Upselling often uses comparative charts to commercialize higher-end products and services to customers. Showing visitors that other versions or models can better meet their needs can significantly raise AOV (average order value) and help visitors feel more satisfied with their purchase. Most companies or shops that succeed at upselling are also good at assisting customers in visualizing the significance they can get by purchasing a higher-priced item.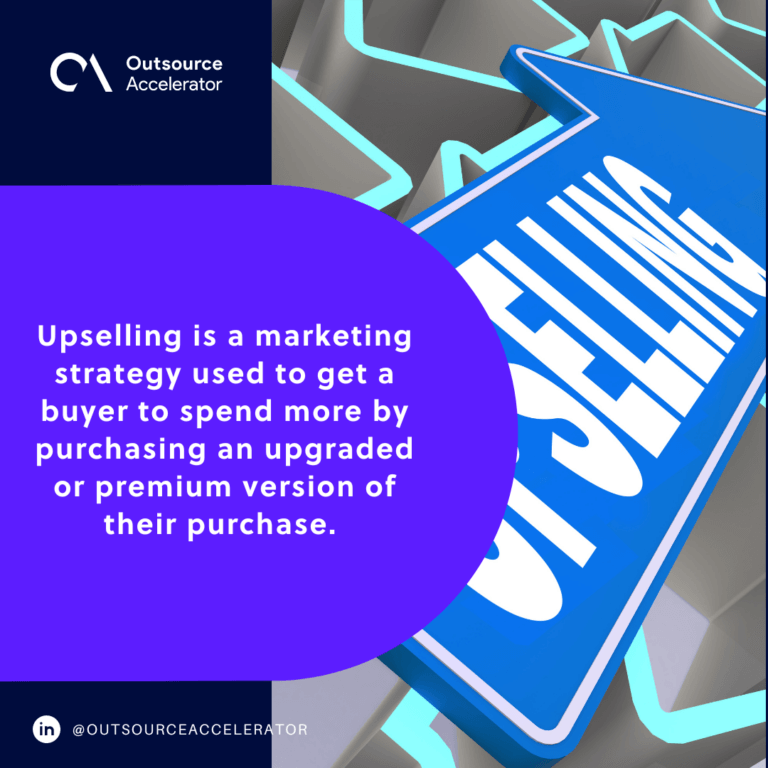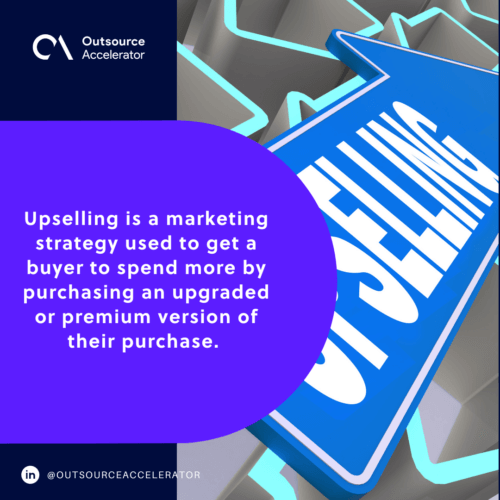 Importance of Up-Selling
Upselling is a perfect way to highlight any products and service selection. This marketing strategy provides choices for customers who are not aware of the upgraded versions of their purchase.
Upselling helps retailers develop stronger consumer connections. It is not a deceptive strategy if you put it in mind. Upselling is exceptional because it brings value to consumers and makes them continue to come back for even more. By having a reasonable way to make life better for consumers, you know that they'll be back in the future if they need any of what you're selling.
Up-selling best practices
Upselling is a standard procedure in both business-to-business and business-to-consumer market cases. Upselling can help a company raise extra revenue if they practice upselling correctly through the following ways:
Show comparisons of the services or products to the customer to see the difference between the standard and upgraded edition.

Present a limited-time-only discount to enable the consumer to make an urgent decision.

Stop endorsing a good or service that is considerably more costly than the product you are purchasing.