Telephone Answering Service
Definition
What is a telephone answering service
A telephone answering service is a type of customer service where an agent answer calls on behalf of the business. They usually take care of client calls after office hours or when the owner is away. With this, the business can offer extensive service to their clients anytime.
A company can avail of their service at a specific time (from 6:00 AM to 12:00 MN), during office hours, or 24/7. They can also hire a telephone answering service to do other tasks such as order taking and helpdesk support.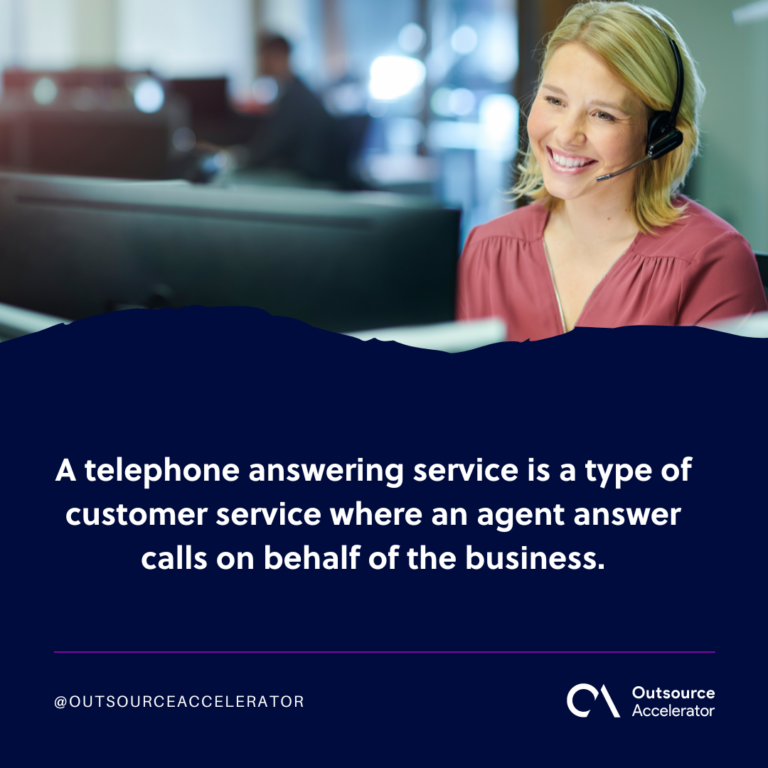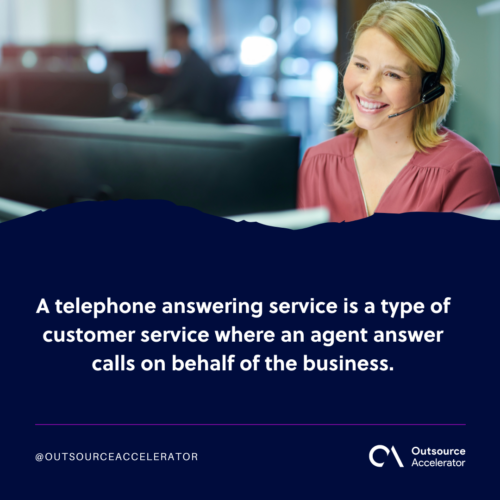 Telephone answering service for business
Businesses of any size can use a telephone answering service to their advantage. Travel agencies, clinics, restaurants, and law firms use this to assist clients with on-demand needs and inquiries. Credit card companies put up a helpline for concerns such as stolen cards, fraudulent activities, and balances.