Definition
What is TCPA Compliance?
The Telephone Consumer Protection Act or TCPA compliance controls telemarketing calls, automated calls, pre-recorded calls, text messages, and unsolicited faxes. TCPA compliance is one of the most important policies you have to work within the call center. 
The TCPA has since developed a nationwide do-not-call registry, and the Federal Communications Commission (FCC) is authorized to issue guidelines and restrictions enforcing the TCPA.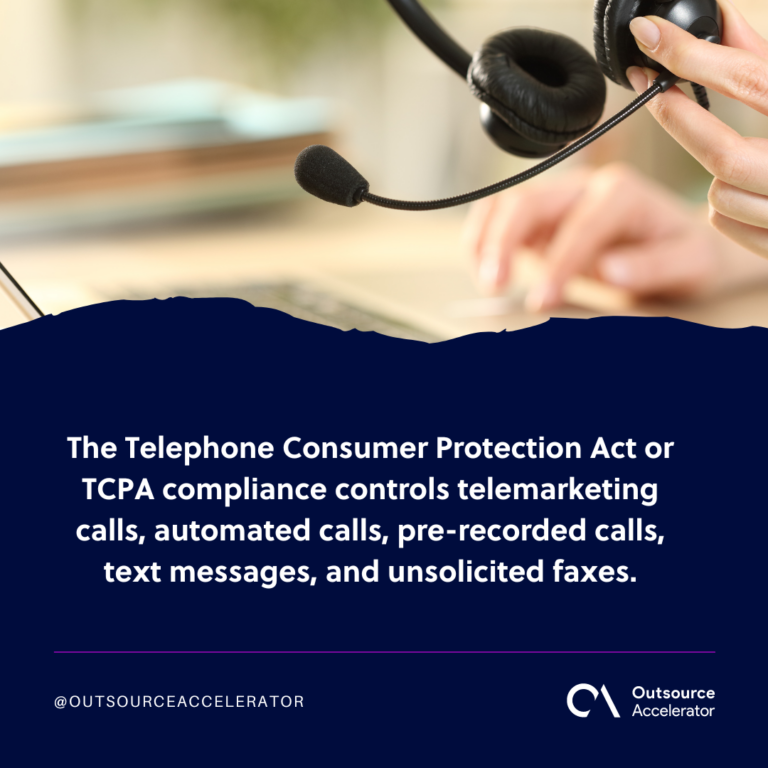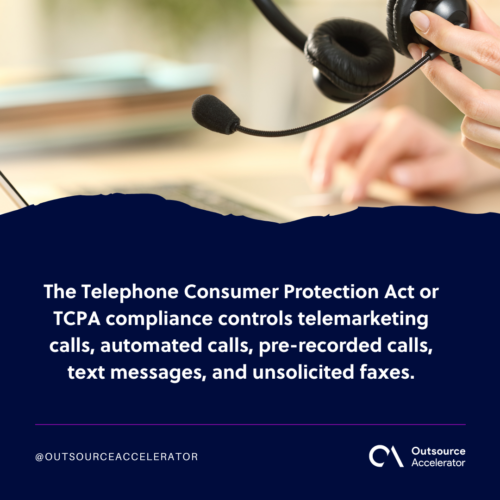 Guidelines for TCPA compliance
To retain TCPA compliance, any company approaching a person must comply with a set of guidelines. Here are some of the guidelines for TCPA compliance:
Agents can't call residences before 8 a.m. and after 9 p.m local time.

Every company must maintain a DNC list (do-not-call list) of those who request not to be called.

DNC must be honored for five years. In addition, companies must honor the National DNC.

Companies must also provide their name and the name of the company for whom they are calling.

Artificial agents and automated recorded calls are not allowed.

Companies should provide a telephone number or address of the company for whom they are calling.

Lastly, companies should provide their contacts with a choice to opt-out, like replying "STOP." 
The TCPA currently restricts automatic dialer or pre-recorded voice to make calls to a mobile phone, unless the caller has received direct express permission from the caller. Telemarketers must have direct express written consent to do the same thing.