Definition
What is social media automation?
Social media automation is a method of using software tools to save time and effort in managing the content of social media profiles.
Using social media automation tools helps marketers reduce time spent doing repetitive tasks and bring down response time, allowing them to focus more on creating engaging content.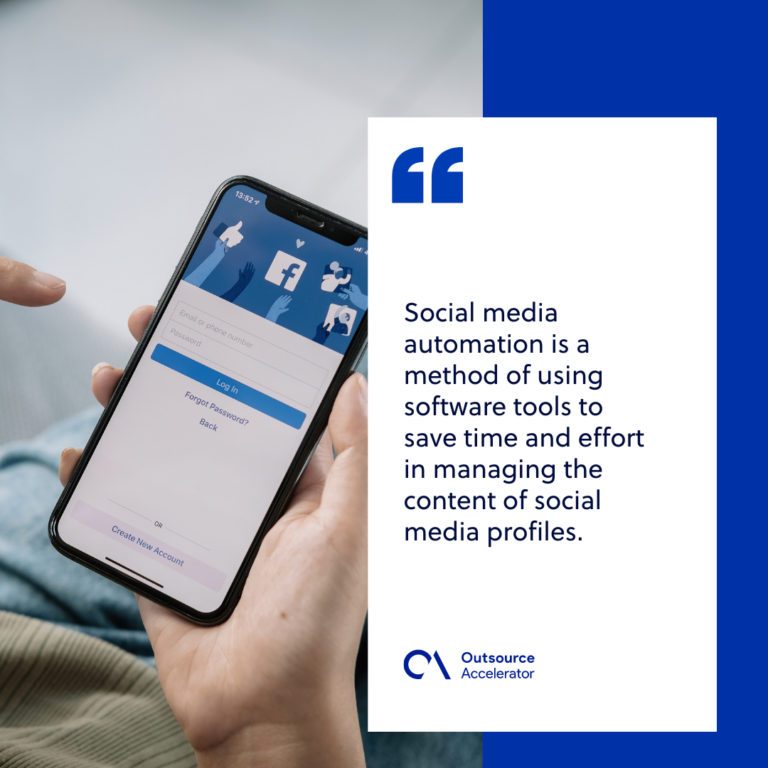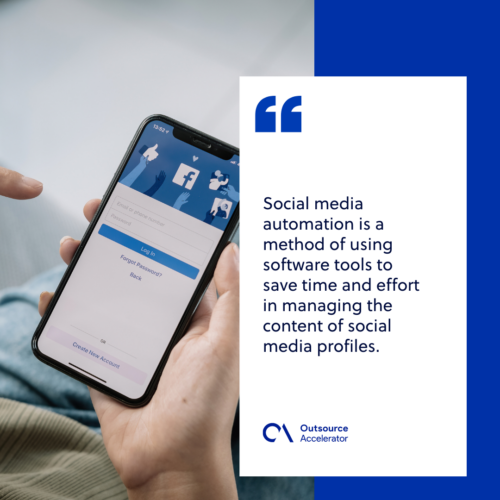 Best practices in social media automation
Here are some ways to make the most out of social media automation strategies.
Be aware of time zones
Scheduling posts using automation tools can be tricky, especially for marketing teams catering to global audiences.
To maximize a post's reach and engagement, as well as to avoid potential complications, it's best to make sure that the automation tool uses the correct time zones when making advanced post schedules.
Marketers can experiment with posts to find the best times to upload content on different time zones and platforms. This way, they can create a standard pattern of post schedule for each time zone and social platform they're using.
Keep an eye on the automation tool
While social media automation greatly reduces marketers' hands-on time, entirely removing human involvement is not a good idea.
Keeping a constant watch on the automation tool's processes ensures that marketers can stay on top of them and make changes as necessary. For instance, they wouldn't want to execute the uploading of a scheduled jubilant post right after a disastrous event or calamity.
Refrain from scheduling too far ahead
Social media trends and buzzwords can die and become irrelevant as quickly as they go viral. The short lifespan of trends makes planning too far into the future an impractical move.
The content scheduled to be uploaded may no longer be relevant at the time of posting, effectively wasting the marketer's time and effort.
Use reports and analytics to optimize campaigns
Social media automation tools collect reports and analytics from social platforms. Marketers can utilize these data to identify areas of improvement for their campaigns.
On the other hand, marketers can use analytics to determine which content garnered the most engagement and reach to create reference frameworks for future posts.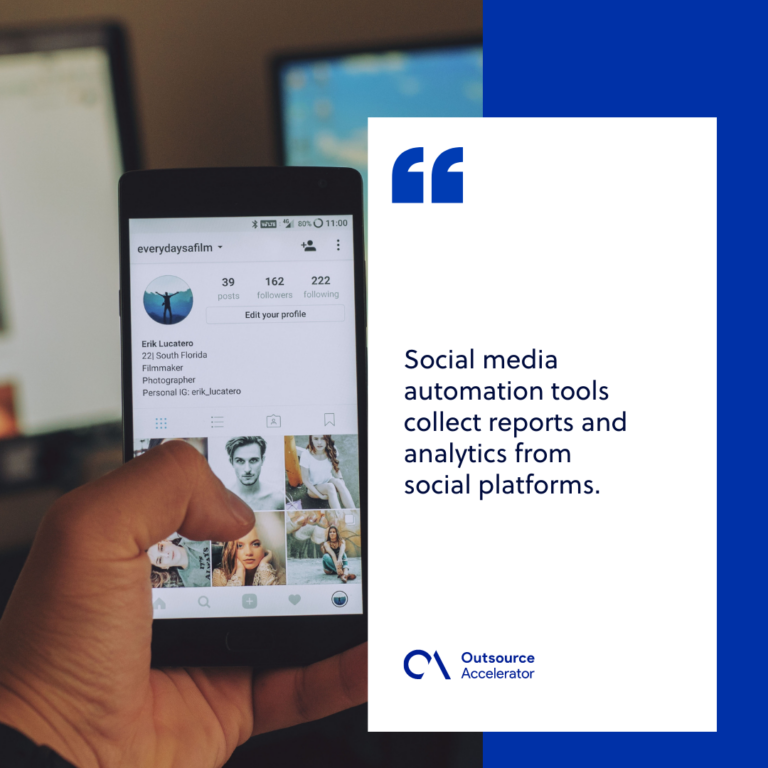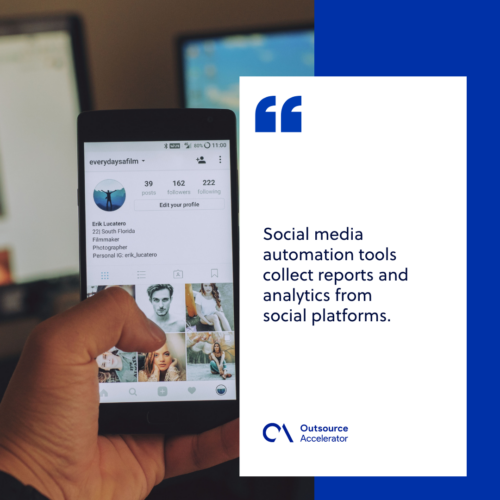 Social media functions you can automate
Despite being a great aid for managing multiple social media profiles on different platforms, marketers should use social media automation judiciously. Often, automating every function of a social media profile ends up doing more harm than good.
Knowing which functions to automate and which ones to keep organic is the key to creating social media profiles that are both efficient and engaging.
Using software tools, marketers can automate the following:
Collecting and analyzing social data
Marketers can use automated tools to do the heavy work on data collection and analysis. Some tools allow real-time analysis and send key metric reports such as impressions, engagements, and reach.
Keeping a steady queue of posts
Some social media automation tools allow marketers to follow their content calendar, keeping a consistent social media presence even when on holidays or beyond operating hours.
Posting during peak times
Similar to using social media automation tools to keep a running schedule of posts, marketers can also automate the time these contents get uploaded. This allows marketers to upload content even when peak audience times are beyond their operating hours.
Create automatic customer responses
Marketers can use automation tools to set up automatic responses to frequently asked questions and assist customers with choosing among the products or services they offer.