Definition
What is semantic SEO?
Semantic SEO is the process of enhancing the meaning and value of the words in your material. It is about understanding why someone is searching your content piece.
Rather than simply answering a basic question, this focuses on what your consumers are trying to accomplish.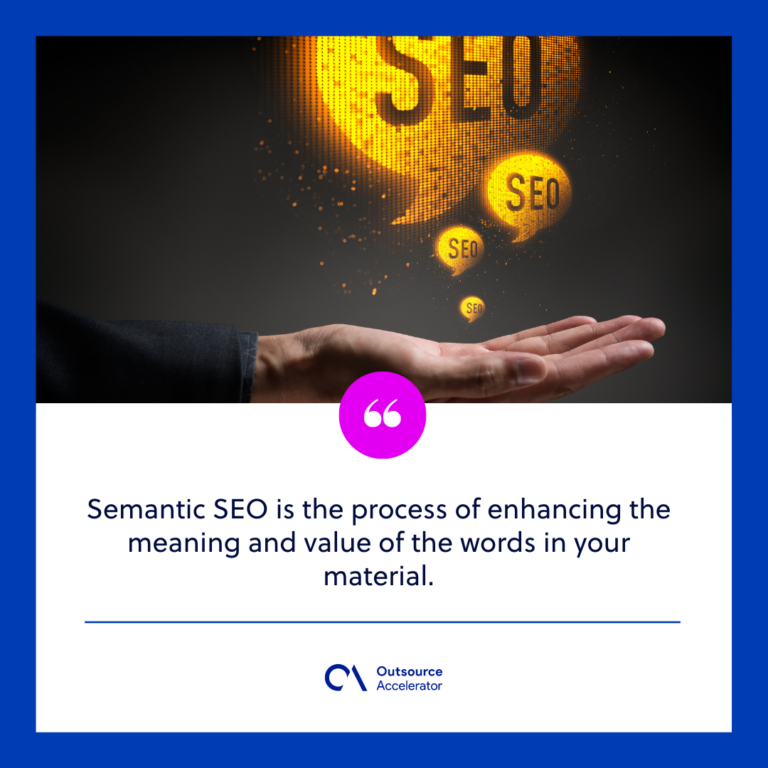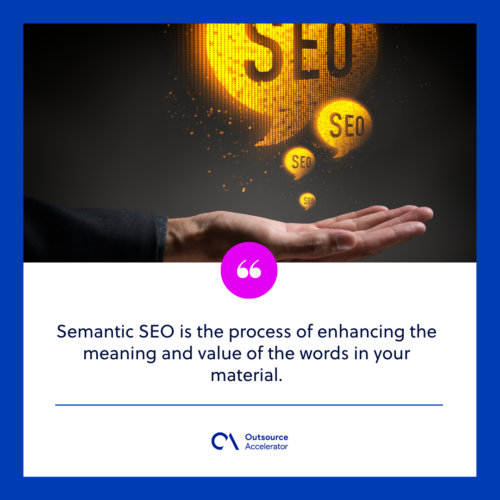 Why is semantic SEO important?
Semantic SEO can be beneficial for both visitors and the business. The visitors will obtain information and details they need, while the business is boosting its authority on search engines.
Here are the other advantages of semantic SEO for your website:
Increase qualified leads
By giving relevant metadata to the search engines, semantic SEO can increase a website's traffic from the right people. If your content answers a specific search intent, then there's a greater chance that your target customers will find you.
Provide relevant information
An important point in semantic SEO is the ability to focus on a topic instead of a single keyword, which allows for more relevant results. In semantic SEO keyword research,  many interrelated questions should be prioritized over a single query.
Help search engines understand the search intent
It is possible for search engines to recognize different types of content because of semantic SEO. By incorporating terms and phrases connected to your main topic, your content will be better understood by search engines.
Get featured snippets 
Most semantic SEO contents use the search engine results page as a guide. For example, featured snippets and the "People also ask" section on Google have been the most useful source.
Since semantic SEO answer the "People also ask" section, there are chances that your content will be a featured snippet if you use the right keywords.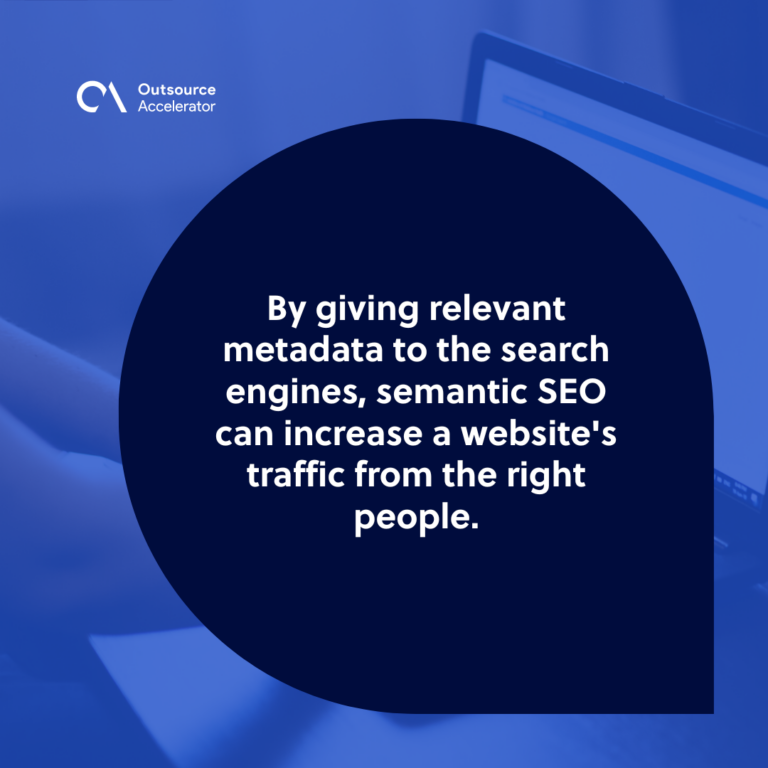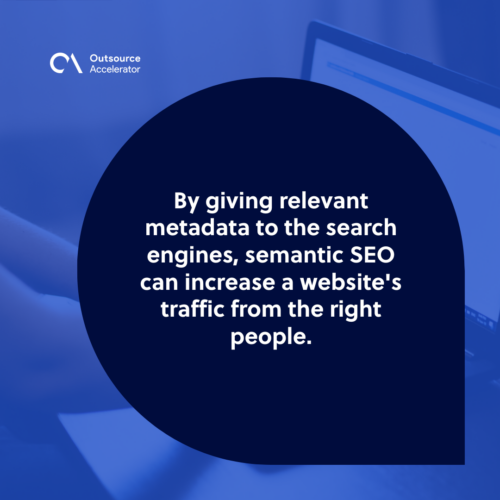 Semantic SEO best practices
Here are some of the best practices to optimize your content with semantic SEO:
Answer "People also ask" questions 
Using Google's rich snippet feature, "People also ask," you can see what other people want to know about the topic you're writing about.
People Also Ask Boxes contain frequently asked questions and answers about your keyword or topic.
The more you answer these questions in your content, the more likely you are to show up in the "People also ask" sections of search results.
Do not overuse long-tail keywords
It's easier to rank for less competitive long-tail keywords. In general, long-tail keywords have a lower search volume but a greater conversion value because they are more targeted and specific.
However, it's important to keep in mind that long-tail keywords generate smaller traffic compared with short-tail keywords. As a result, it can be more difficult to determine which words and phrases are most effective.
Create a meaningful long-form content
Written content that is longer than 1,000 words is considered long-form content. Long-form content deep-dives into complex topics supported by credible sources.  
The long-form content marketing goal is to provide the reader with useful and detailed information. When you create content that resonates with your target audience, you're giving them answers to their questions and solving their problems. 
Hence, in creating any kind of content, you should always keep your readers and their needs in mind.