Definition
Definition of Preview Dialer
The preview dialer is a press-and-hold dialer that helps agents to preview contact information before dialing. Preview dialers are essential for agents who need to capture customer information between each call. The device will automatically dial depending on your campaign settings, and agents will easily skip records if desired.
The preview dialer also helps you to plan for your calls. This is perfect when making B2B sales calls or when dealing with critical accounts. It also allows you to stop to take the opportunity to get to know your prospects. That way, the strategy is information-driven and customized.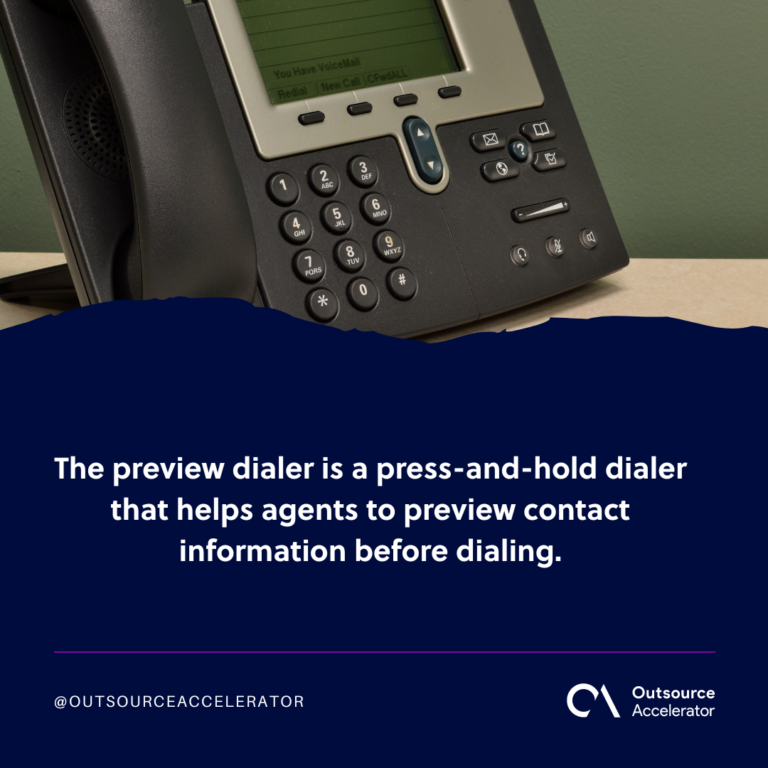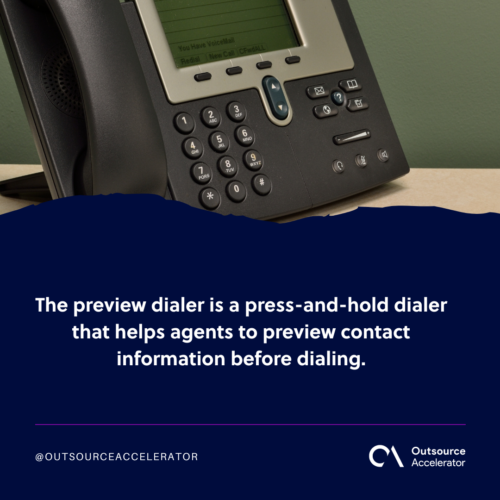 Importance of preview dialer
A Preview Dialer enables each contact record to be sent directly to agents depending on the outbound campaign settings, market principles, and practice guidelines. This feature allows agents to check contact information before they make a call. This means that they are thoroughly informed before they engage the client.
Call center agents will be able to see the next call in the queue with a preview dialer. It's up to them to make a call, and they might even be allowed to skip to the next name on the list. This can be ideal for more complicated sales where a bit of analysis is needed between calls to maximize the probability of success.