Definition
What is a Predictive Dialer?
A predictive dialer is an outbound calling feature that dials automatically (equivalent to autodialers or robot dialers) from a list of telephone numbers. It automatically calls numbers before identifying a link and then transfers a call to a live agent. In addition, this feature shows busy signals, voicemail messages, no-answers, interrupted numbers, and more.
Predictive dialers determine when agents will be capable of making the next call and then dial digits on behalf of the agent. The dialer uses algorithms to assume the exact time an agent can end a call and dial another number afterward. Predictive dialers provide agents with a constant stream of calls with no or little downtime while operating correctly.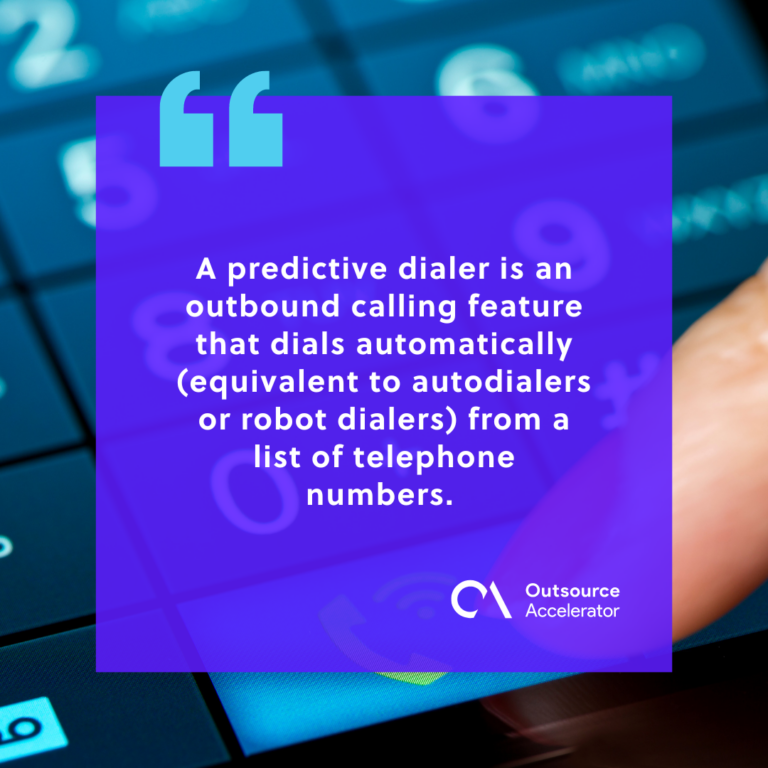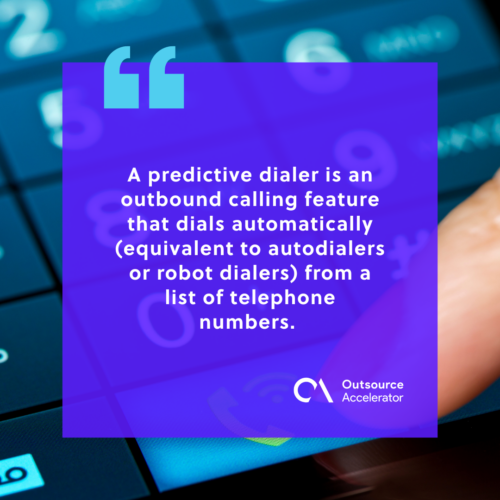 Why is a predictive dialer vital to call centers?
A predictive dialer is essential because it makes the call center agent even more effective by removing routine activities. The predictive dialers are very useful for call center agents, as it minimizes the time checking for phone numbers, dialing numbers, and reading details on their leads to contact prospective clients.
Predictive dialer reduces additional expenses by leveraging the current computer network. As long as you use a cloud-based predictive dialer, you don't need to buy new hardware. You do have everything you need to improve the way your call center operates.