Definition
What is a penalty hold?
When an agent places a client on hold as punishment for being rude, this is known as a penalty hold. 
Penalty hold statistics are automatically disregarded in the evaluation of an agent's performance.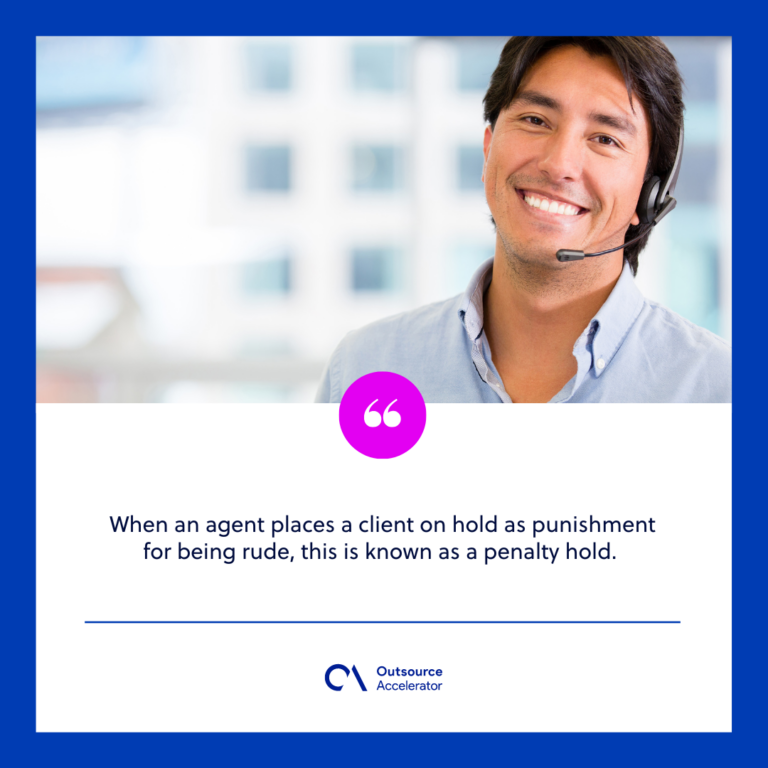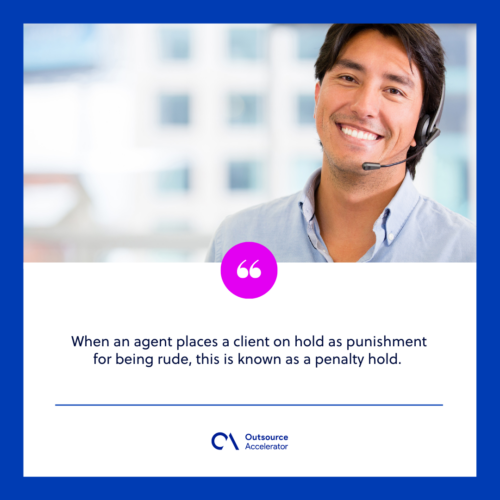 What is the average hold time for a call center?
The entire amount of time a call center agent keeps a customer on hold is referred to as hold time. The average hold time may vary per contact center, but according to HubSpot, 13 minutes is a rough estimate.
In contrast, five minutes is already too long for some callers, according to Software Advice, and 63% of these callers prefer a callback.
This will give a direct impact on the daily interaction with the call center agents and there are various methods to significantly minimize hold time such as utilizing call data and reducing handling time.
How do call centers manage the hold time?
Apart from penalty hold due to bad customers, hold time should generally be well-managed in the call center. 
Here are some suggestions to help you reduce on-hold times at your call center:
Utilize call data for a seamless customer service experience
Call reports are a source of information and insight into your calls. Managers may get insights on call center performance and make smart decisions about how to resolve concerns and lower on-hold durations.
Understanding your callers' patience limitations and managing call queues efficiently will lead to a seamless customer service experience for your employees and your consumers.
Reduce average handle time (AHT)
The average handle time (AHT) indicates efficiency and productivity while maintaining customer satisfaction. Having a call center script is useful in reducing AHT, as well as sufficient product knowledge and effective system tools. 
Call recording and analysis is an effective technique to learn how your agents communicate and identify areas for development to help them reduce call time.
Monitor agents' call performance
Ensure that your call center solutions allow you to listen in on conversations, chat with your agents during a live call, and even participate in complex calls. Listening tools enable you to determine where client interactions are causing the problem, as well as what precise factors are contributing to positive customer engagement.
Call monitoring is a great tool for improving agent training and reducing call transfers, which saves call center handling time and on-hold time.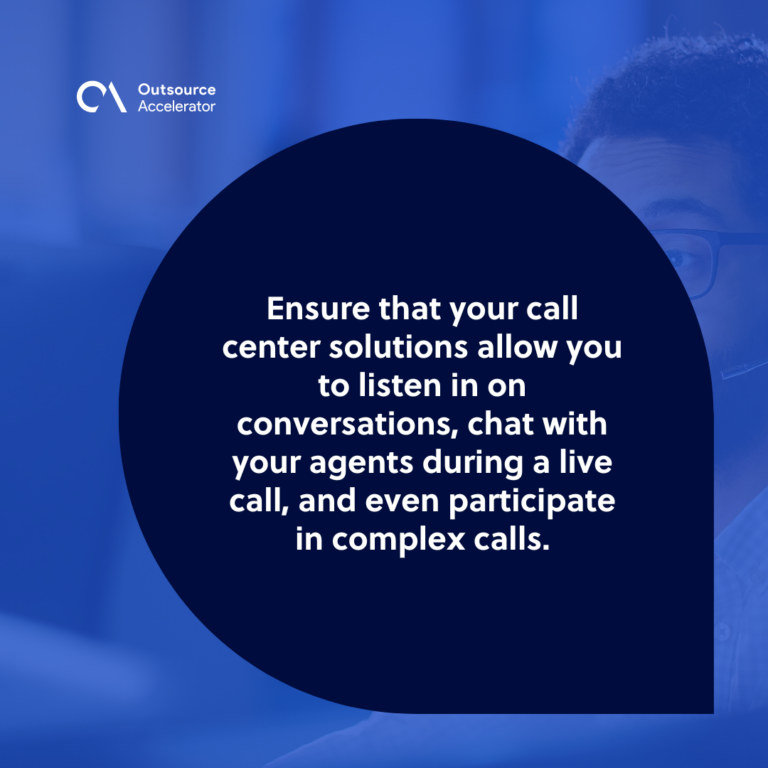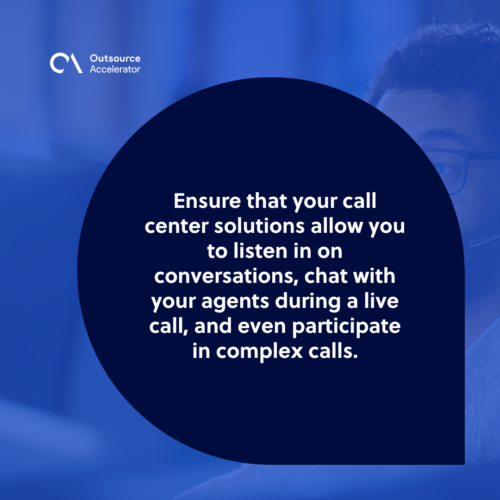 Utilize conference calls to improve call efficiency
Encourage the adoption of a conference function when transferring or escalating a call. This way, there is no need to place the customer on hold. Instead, they can listen as the agent relays critical information to the concerned department. 
Optimize call routing to reduce handling time
The call center needs to ensure that the most competent employee handles the call to reduce call handling time. It is critical to ensure that your call routing system is updated and capable of meeting the specific needs of customers.
Further, agents should be trained to take notes on common concerns so that management can examine them and see if new menu categories need to be introduced to the interactive voice response (IVR) system.