Definition
What are overflow calls?
Overflow calls are those calls that the primary call center agent can't handle. This is generally due to more calls than your call center can manage and more than you expected through workforce planning. 
Overflow calls might be the result of a random incident or seasonal fluctuations such as holidays and corporate events.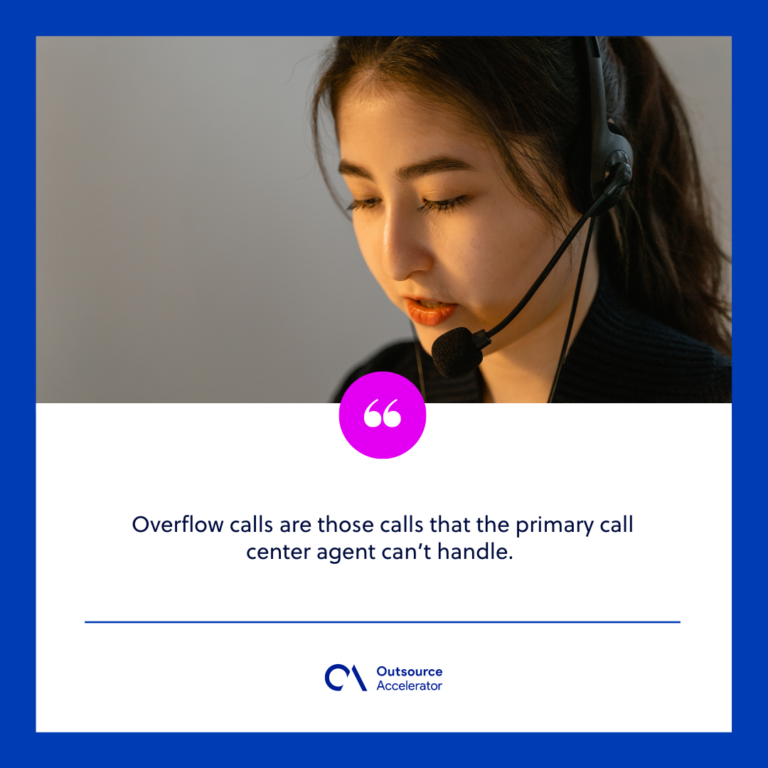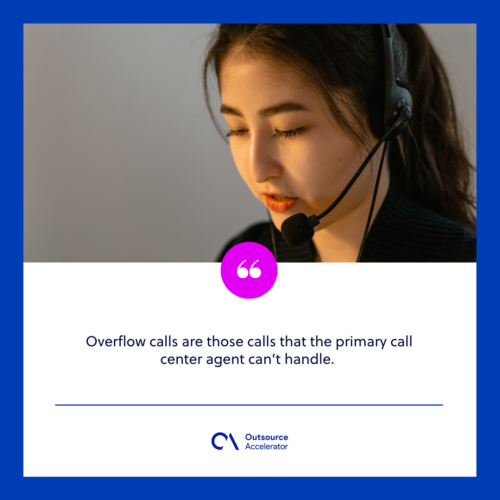 How to manage call overflow?
‍Here are the call overflow solutions to reduce your missed calls rates: 
Rely on a call center
Set up an overflow call center to accommodate increases in call volume, relieve pressure on your staff, and improve customer experience. Call centers can handle incoming calls or conduct outbound calls, depending on business requirements.
You can hire an established provider to handle phone calls. Providers can assist you in setting up a phone tree and call forwarding after a certain number of rings or when the phone line is unavailable. 
Typically, larger organizations that get hundreds of calls each day seek to benefit from a specialized or outsourced call center. IT businesses, oil and gas corporations, financial services companies, and healthcare organizations are some examples of organizations that will rely on a call center.
Hire a virtual receptionist
‍Virtual receptionists take on some of the responsibilities of a traditional receptionist. They handle incoming calls, take notes, escalate discussions, and schedule appointments.
Some services also learn about your business to assist determine the significance of a call. Virtual receptionists are commonly used by medical offices, marketing businesses, real estate agencies, and legal firms.‍
Use an answering service
‍For some businesses, the majority of calls need to be transferred to another agent or department. Answering services are an excellent choice in these situations.
Answering service representatives basically serve as a switchboard, routing calls to certain team members.
Answering services are ideal for logistics firms, and reservation services since they can answer easy, non-technical, or industry-specific queries.
Forward your calls
‍Some business owners try to find a way to remain accessible even while they are not in the office. Call forwarding to a mobile phone is a convenient and inexpensive approach to give each incoming call a chance.
Call forwarding is generally enabled through your current phone service. Call forwarding is a cost-effective technique to answer more calls if you are a sole proprietor.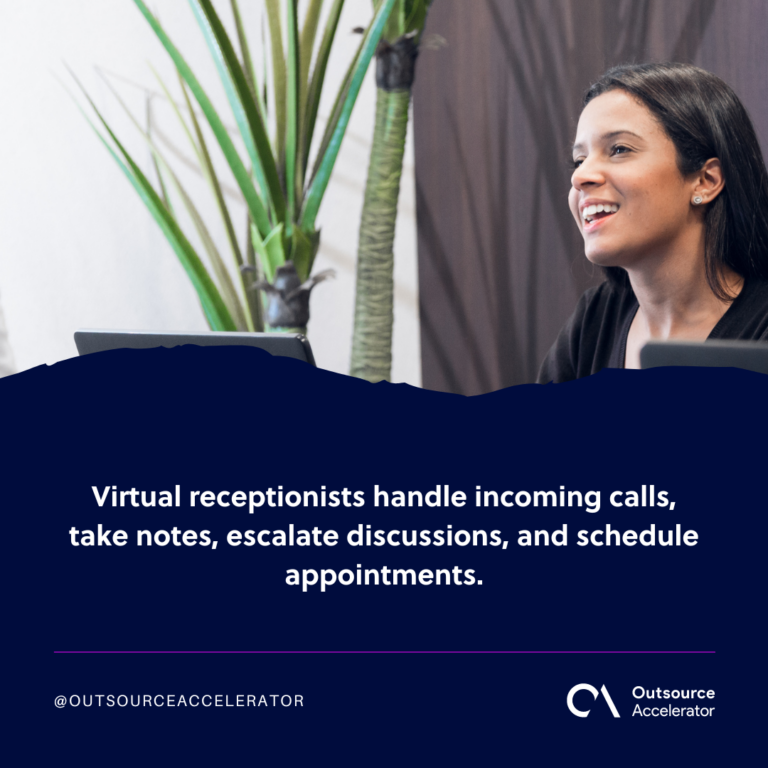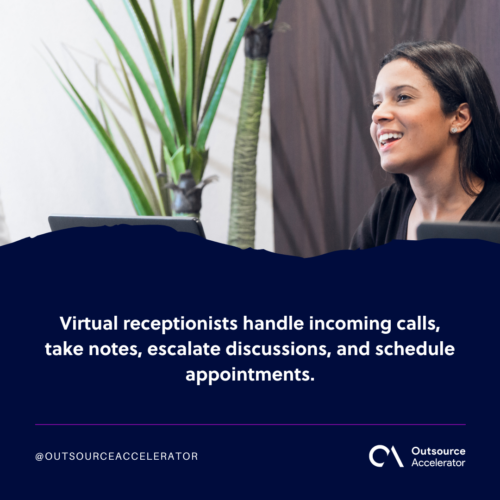 What is an overflow queue?
The call queue overflow feature routes additional incoming calls to another call queue where other people may help them while unanswered calls are sent to voicemail.
The key aspects of an overflow queue include:
Queue trigger
Overflow calls can be sent to the extended queue, allowing additional calls to be addressed if the primary queue lines are full. The rotating and in-fixed order call sequence should be used to configure the primary call queue.
Call flow behavior
Overflow management is handled in the same way as the initial call queue. Policies for the primary queue, such as call handling timings, greetings, voicemail, and after-hours settings, will be retained.
Calls to an overflowing call queue are handled as an extended single call queue. On the rotation sequence, the members of the overflow queue are always called.
Call flow setup
An extra UI is given to configure settings in the online account. Once built, the functionality may be activated or removed as needed.