Outbound Performance Metrics
Definition
What are Outbound Performance Metrics?
Outbound call center metrics help advertisers to assess the efficiency of the call center. It is also helpful for collecting organizational insights for process development. 
Having good outbound performance metrics history can contribute to the future planning of the company. These metrics can make the marketing campaign more effective and profitable. Outbound performance metrics can boost conversion rates and customer loyalty ratings. It will enable marketers to pick the best sales methods, automated processes, staffing, scripts, and lists to achieve the objectives.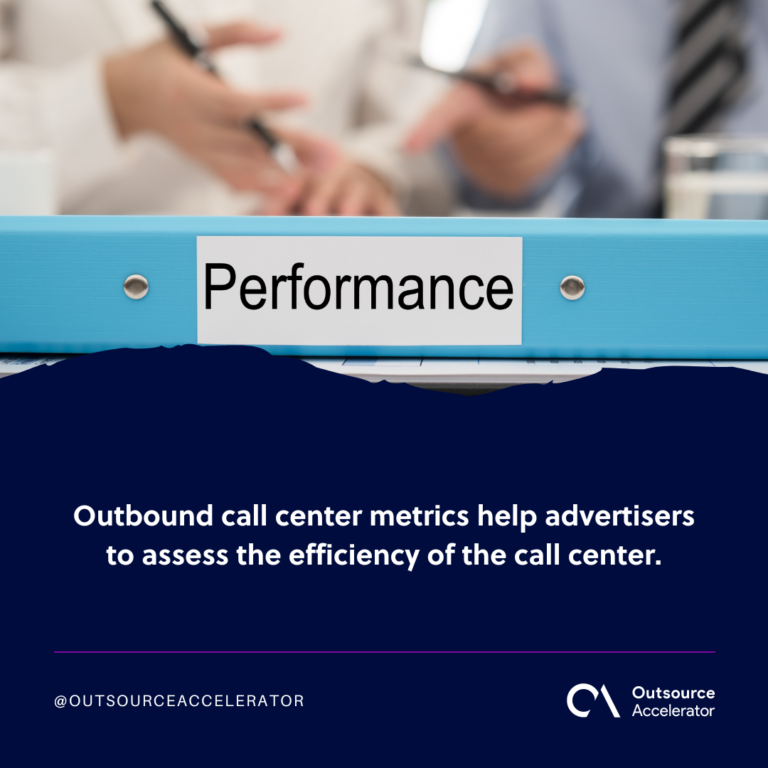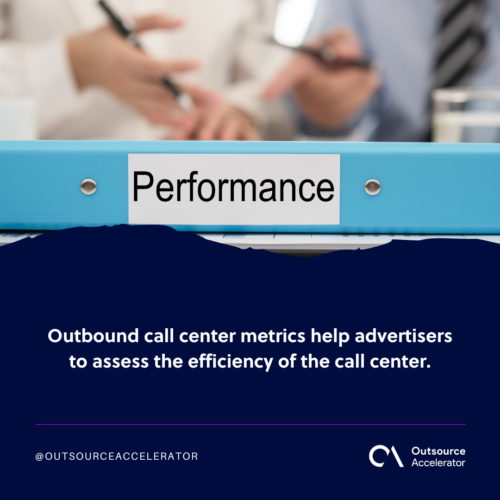 Types of outbound performance metrics
There are many outbound performance metrics and KPIs to meet the aims of an outbound call center company. Here are some of the outbound call center metrics:
Answer Success Rate (ASR).

ASR has a minimum of 40–50%, and anything above 60% indicates an excellent service. High ASR clearly shows a reliable connection, since most attempted calls are answered.

Occupancy rate.

The Occupancy Rate is the percentage of time that agents invest in call-related activities. This outbound performance metric identifies the pace of work effectiveness and quality of the agent. When the occupancy rate is low, the pace of work the efficiency of the agent is low.

Average Handle Time (AHT). Average handle time or AHT is a measure of the average length of interaction with customers in the call center. It is regularly evaluated for monitoring efficiency.