Open source billing software
Definition
What is open-source billing software?
Billing software automates the entire invoicing process, analyzes costs, and researches alternatives to help businesses think strategically.
The main benefits of billing software include seamless invoicing, purchase order administration, reporting, tax compliance, recurring billing, and inventory control.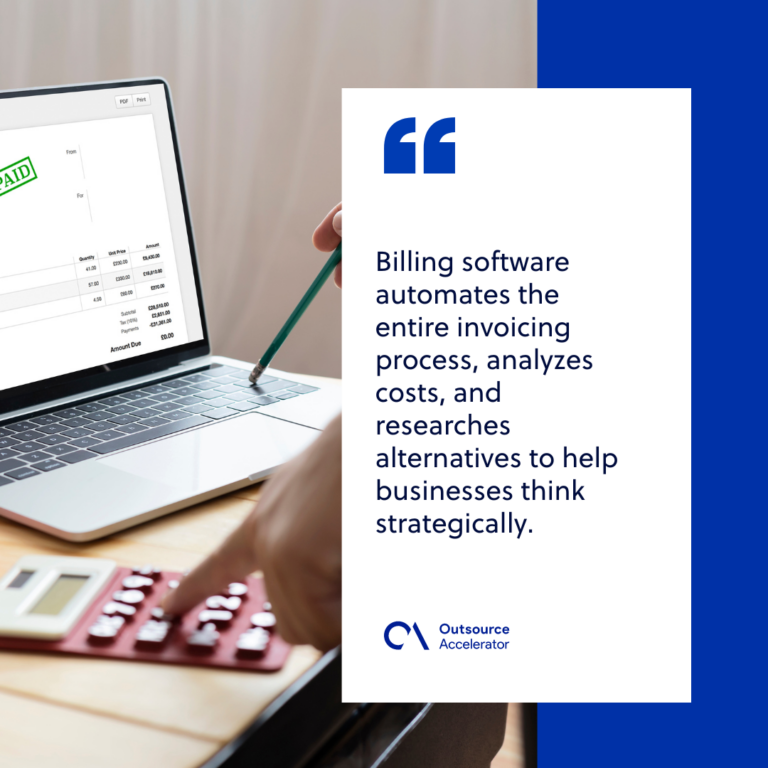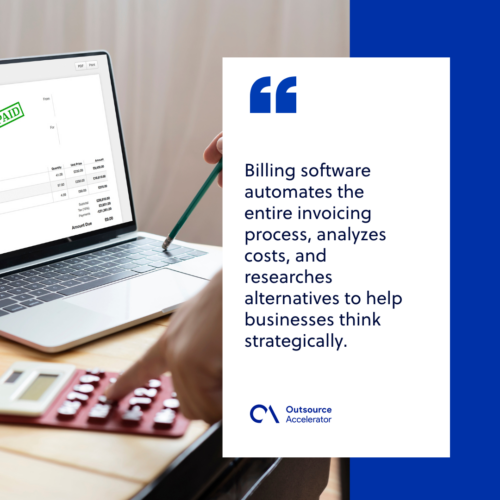 How does open source billing software work?
The relevant data by the consumer is recorded in the database.

Following the completion of the services, the company generates bills.

To monitor revenue, the system categorizes services and items based on the collected data.

If an invoice payment is received beyond the due date, the

billing

software's reminder feature alerts the client of the late payment.
What are the benefits of open-source billing software?
Aside from managing all invoice-related tasks, the open-source best billing software should provide specific benefits to its customers, including:
Minimizes late payments
The open-source billing software simplifies the process and allows users to receive payments on time. They also maintain track of their data and timetable.
Reduces missed payments
Billing software monitors and tracks billing commitments to ensure that all payments are received on time.
Maintains a professional image
Billing software solutions help in the development of an organization's market reputation. Most software applications also enable customized logos and other design adjustments to invoices and payment documents.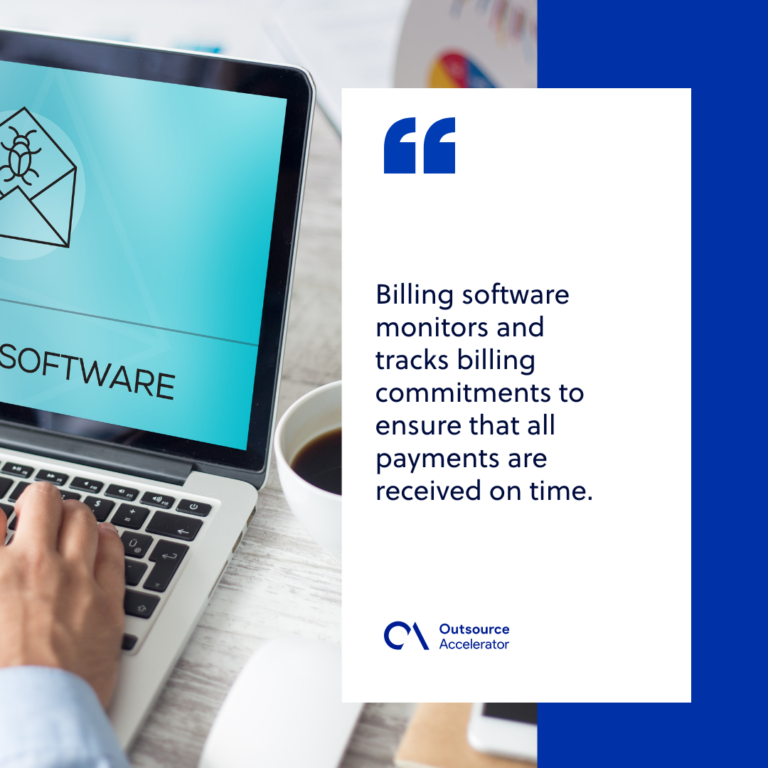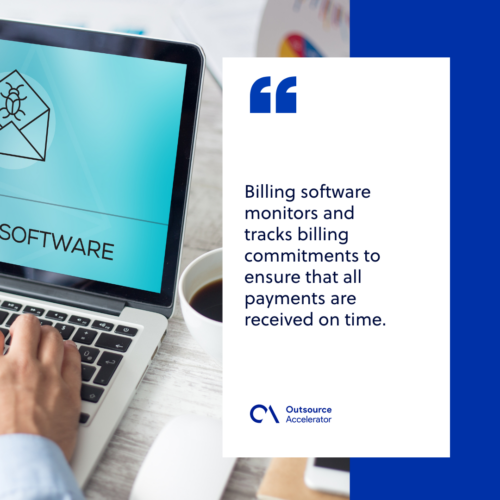 Which is the best free billing software?
In a changing corporate environment, billing is created daily and requires a specific workflow depending on the enterprise business process. To strengthen the process, they require a competent and most appropriate software solution, thus making open source billing software essential.
So, here are some of the top open source billing software solutions for various types of organizations.
InvoicePlane
InvoicePlane is a self-hosted open-source invoicing and billing software that is free for businesses and freelancers to use. It is developed in PHP and integrates seamlessly with the LAMP stack.
The system assists businesses in managing quotations, invoices, payments, and clients, and it connects with 25 online payment systems with a  basic user interface.
The software can produce new invoices by adding stored items, saving tax rates, and then sending the invoice to the customer through email within the application.
It allows users to maintain track of their clients' accounts by connecting all payments to an invoice using various payment options.
Invoice Ninja
Invoice Ninja is another self-hosted bill software application designed for small and medium enterprises. It is also written in PHP and makes use of several NPM packages.
It supports deposits, partial management, remainders, auto payment, alerts, real-time PDF production, tax settings, multi-languages, and different currencies in addition to invoice administration.
InvoiceNinja allows you to create professional invoice templates and personalize statements with client logos.
It accepts deposits and partial payments and maintains a unique item and product library system.
Crater
Crater is a free, self-hosted invoicing and billing management system designed with the Laravel PHP framework and the Vue JavaScript framework. It enables businesses to keep track of their costs, invoices, payments, and inventories.
It also has a simple installation process, a modular framework with several active modules, and supports various organizations and languages. Crater takes payments over a secure Stripe connection.
BambooInvoice
BambooInvoice includes the ability to manage payments and invoicing for freelancers and businesses. It's an outdated legacy system developed using PHP that hasn't been updated in 11 years.
It is a convenient to use and widely used software program among users. It is also accessible in over 11 languages, with new languages being added regularly.
OpenSourceBilling 
OpenSourceBilling offers one of the most user-friendly interfaces, making it simple to set and use the application.
It is renowned for its dashboard, which keeps track of your current and historical bills, and any overdue balances. Making it simple to follow, this software organizes your data into graphs and tables.
Most of the setting is done on the invoice itself. With a click and a few keystrokes, you may add goods, tax rates, clients, and even payment conditions. User's information is saved by OpenSourceBilling across all of your invoices, new and old.
jBilling
jBilling is a Java, Grails, and PostgreSQL-based cross-platform billing and invoicing management system. It focuses on invoicing, billing, and payment administration. It also offers payment gateway plug-ins, credit control, and an automated payment processing facility.
jBilling is compatible with Windows, Linux, and macOS and provides internationalized language support, custom invoicing, and adjustable currency alternatives.
Furthermore, it allows for an extensive configurable system, API connectivity, and plug-in extensions, as well as a customizable invoice display, accurate invoicing, and flexible invoice distribution.
Logic Invoice
Logic Invoice is built as an invoice and payment system. It can handle many languages, different currencies, a basic content management system, and customizable email alerts to users and customers.
Customers and contact management, reporting, payment management, and recurring payment manager are among its core functions.
Zoho Books
Zoho Books is one of the best online billing and invoicing software solutions that automate corporate operations and promote collaboration across various departments of a company.
Zoho Books is a cloud-hosted program that supports Windows, Mac, Android, iPhone/iPad, and web-based platforms and is accessible in the English language. It automated bank feeds, assists in customer engagement, and monitors invoices to various users of the software application.
Its out-of-the-box integrations have helped thousands of businesses and organizations as it can access through the mobile application, allowing you to manage your money from anywhere.