Definition
What is the occupancy rate?
Occupancy rate refers to the number of rooms or rental space occupied out of the whole property. This concept is commonly used in hotel and lodging businesses but also includes hospitals and other real estates.
Occupancy rate is commonly referred to along with other indicators like average daily rate (ADR) and revenue per available room (RevPAR) to determine a hotel's performance.
It is a crucial metric for business owners to measure the success or loss of the property. It can also be used to compare success with competitors and how changes in pricing or marketing methods affect its operations.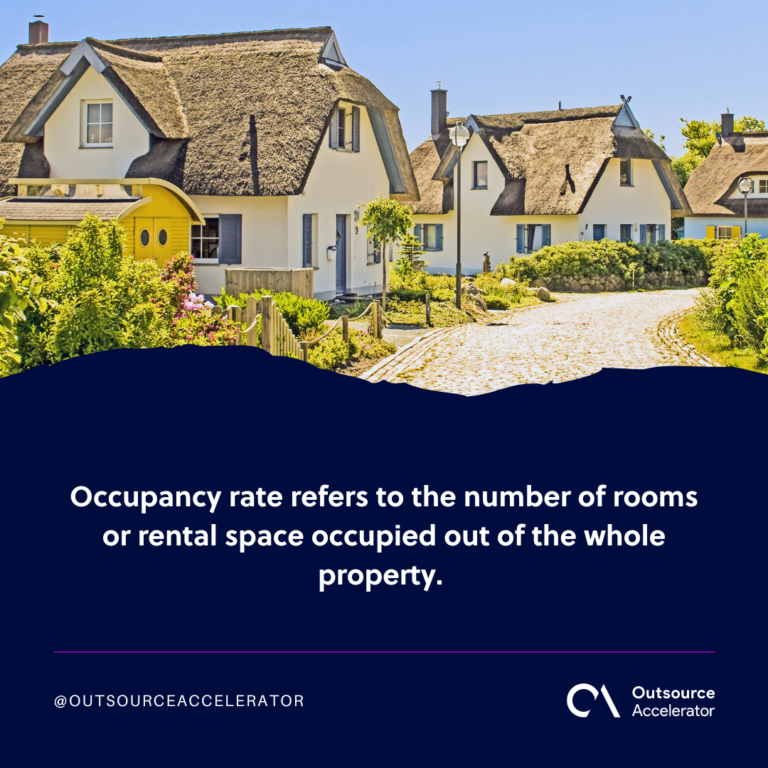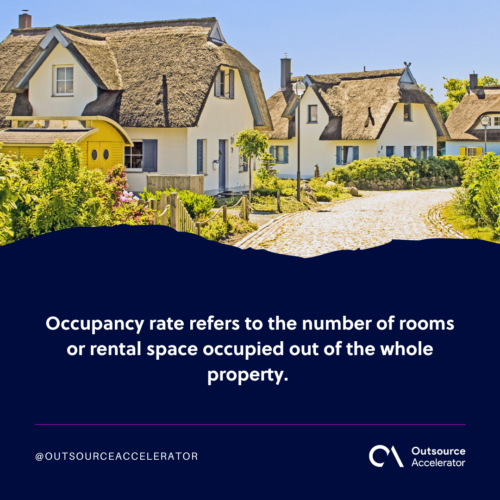 How to calculate the occupancy rate?
In the hotel industry, the occupancy rate is the percentage of rooms that are occupied during a certain period.
Occupancy rate (%) = the number of booked rooms ÷ the total number of rooms
The occupancy rate is calculated by dividing the number of booked rooms by the total number of available rooms of the property.
How to increase a hotel's occupancy rate?
High occupancy rates are good indicators of a hotel's success. Of course, increasing it depends on how the business attracts customers. 
Here are the ways to increase the occupancy rate of a hotel.  
Invest in location
As a business owner, the first thing you must consider is location. Having a good location to build your hospitality business determines how well your business will do. 
A good consideration is the location's proximity to major attractions, commercial centers, and transportation.
Designate skilled employees
To reduce double bookings or any errors, you should hire skilled employees with sufficient technical and soft skills. You should also improve the skills of your full-time employees by investing in training and development. 
Promote your listings
These days, many customers turn to social media to look for recommendations and reviews before going to your main website. That said, your hotel should also have a good social media presence in order to reach your potential customers. 
Upgrade your hotel's website and direct booking system, and use social networking sites like Facebook and Instagram to promote your pages.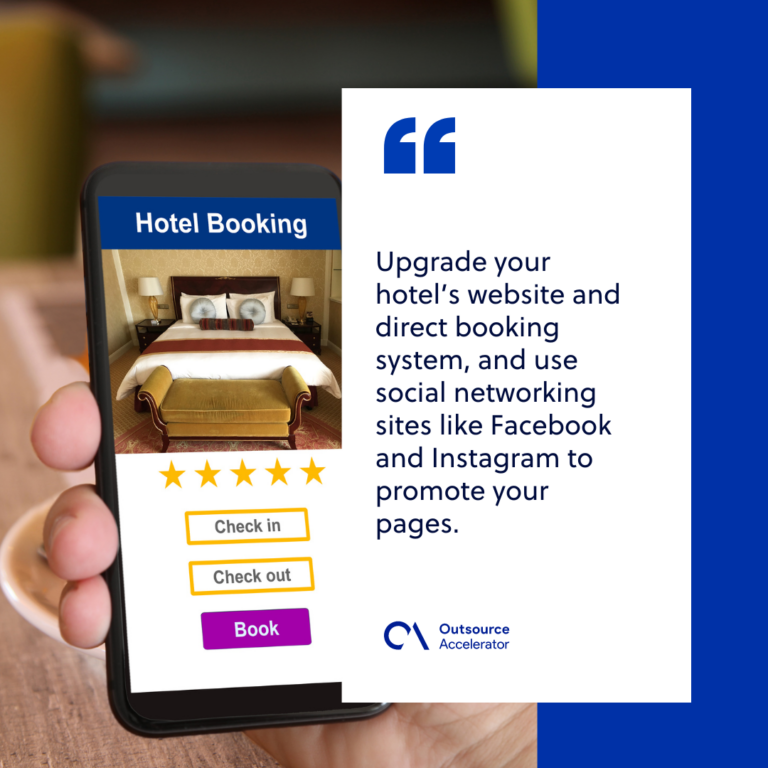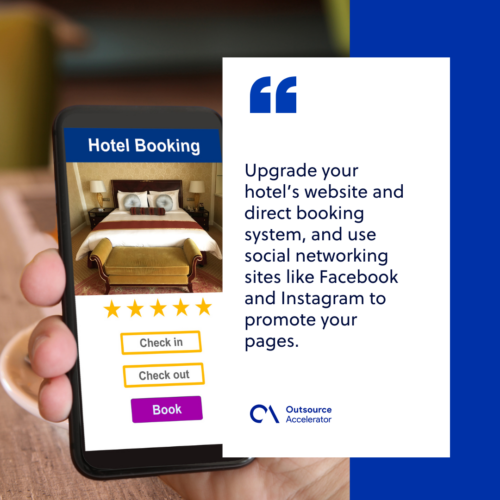 Plan for repeat reservations
Gather your visitors' contact information, provide appealing discounts, and create email campaigns to encourage guests to book again.
Increasing the duration of stays with excellent value offerings can allow you to generate more profits from rooms that would otherwise be unoccupied.
Invest in direct bookings
Travel agencies and booking platforms are very helpful for hotels. However, it is also important to increase your direct booking channels.
This helps you connect with domestic and international guests better and lower the cost of customer acquisition usually associated with travel agencies.
​​Why do hotels track occupancy rates?
Occupancy is an effective metric that provides a perspective on your hotel's performance. 
Knowing how your hotel is performing in comparison to other hotels in the market can help you in setting rates, scheduling employees, and planning upgrades or maintenance.
Based on your business' previous statistics, if you know a specific weekend or holiday that will have high occupancy, you can schedule additional staff and avoid scheduling a renovation during those days to have great feedback from the visitors.