Learning Management System (LMS)
Definition
What is a learning management system?
Learning Management System (LMS) refers to an incredibly powerful software tool used to support learning by providing a room where resources can be stored and arranged, and where assessments can be given. Learners and Instructors can interact using blogs and forums, looking to improve performance and retention. Learning Management System put software that creates, manages, and delivers e-learning programs.
LMS, in its most common form, consists of a server and a user interface. The former does the functions of creating, managing, and delivering e-learning courses, while the latter runs inside your browser as a web portal used by administrators, teachers, and students to access the content.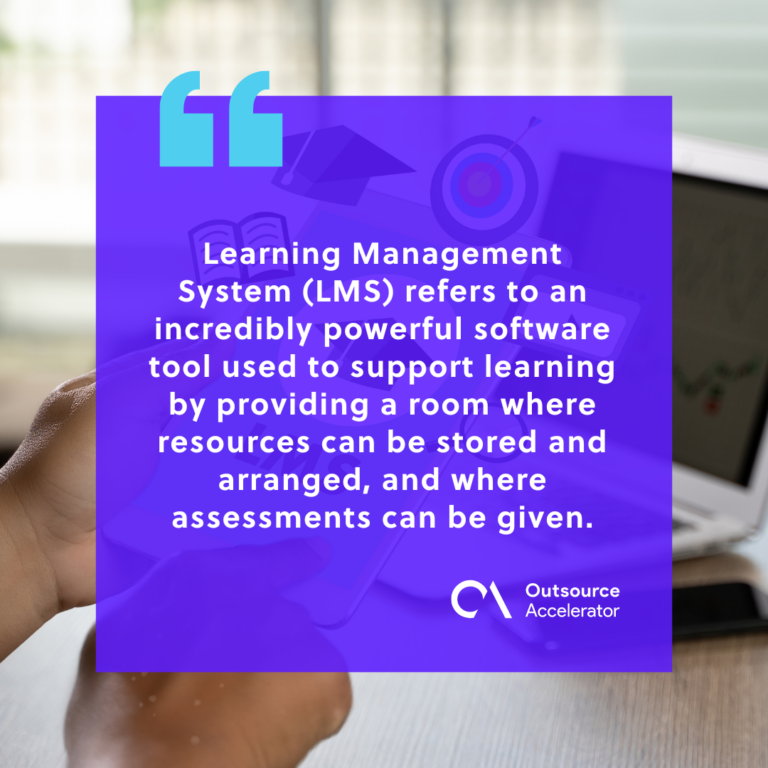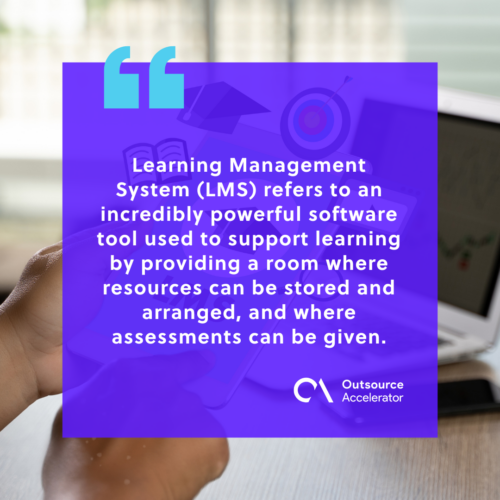 LMS and outsourcing
LMS accomplishes facilitation of online learning and availability of digital learning tools straight to learners from different settings. LMS has also made a built-in customizable feature to assess learners progress real-time, and for instructors to monitor and communicate the effectiveness of learning. The majority of the LMSs today focus on the corporate market. One important feature of a Learning Management System is trying to create streamlined communication between learners and instructors.