Inbound Calls Transferred
Definition
Definition of Inbound Calls Transferred
Inbound calls transferred is a call center term that refers to the inbound calls that a customer service agent sends to another call center. A call can be transmitted using a transfer key or a switch hook flash.
The transmitted call may be announced or not announced. If the transferred call is announced, the requested extension shall inform the impending transfer. To do this, hold the caller and dial the requested extension.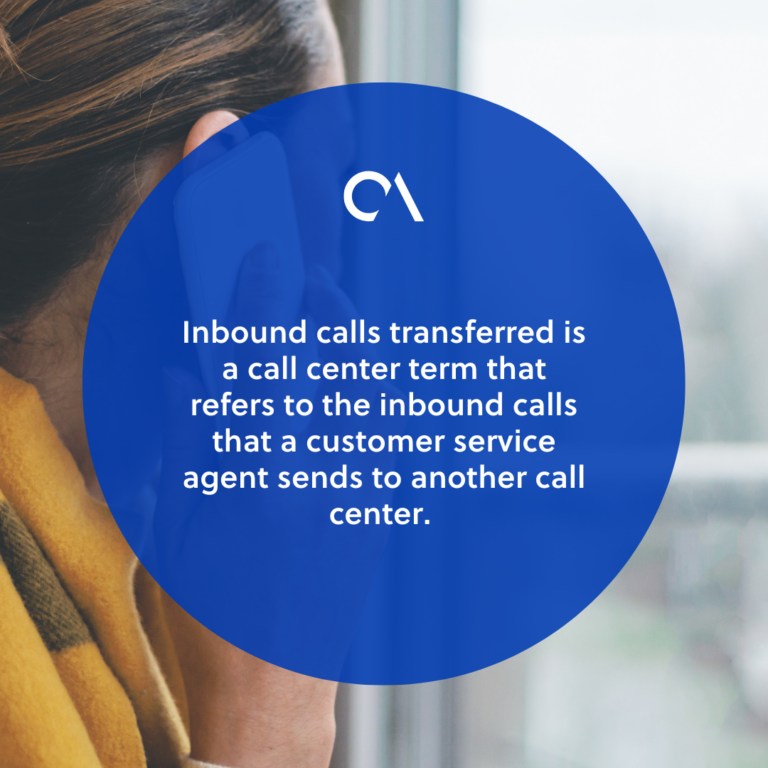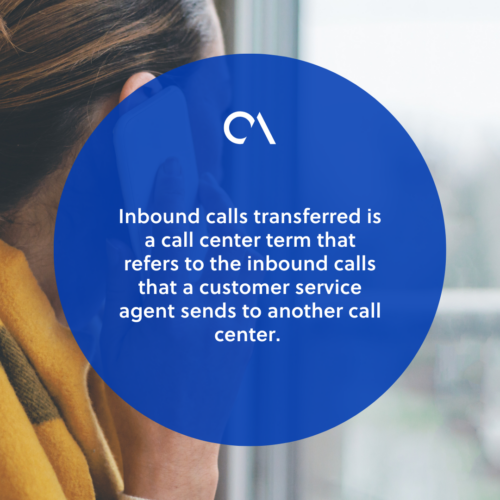 Types of inbound calls transferred 
Warm transfer. A warm transfer is where you talk to the new agent before transferring the call. You should notify the recipient agent about the caller's problem and provide additional details before transmitting the call. Then all three parties can communicate with each other.
Cold transfer. A cold transfer is not a literal transfer. It is a pass-on of data for a caller to call a certain number after the ongoing call. 
Tepid transfer. This kind of call transfer allows the administrator of the call center to dial a number and move the caller to the call number without engaging with the third party. 
Benefits of inbound calls transferred
Better customer service by taking a caller to the correct location at the right time

Enhance productivity from agents who are only handling calls they are specialized in

Reduced prices from reduced holding periods