Definition
What is imaging software?
Image processing software or imaging software is a sort of graphic design software that allows you to generate, edit, and modify digital images. Imaging software is used to edit photos taken with digital cameras, camcorders, and other similar devices.
Imaging software is essential not only for editing digital images but also for visual communication and digital marketing. No matter where you work, being able to communicate your message clearly is critical. Including images in emails or presentations might also transform how your company interacts.
Imaging software can restore the image to the same or another drive if necessary. The system can then be restarted from the hard disk after the image has been fixed.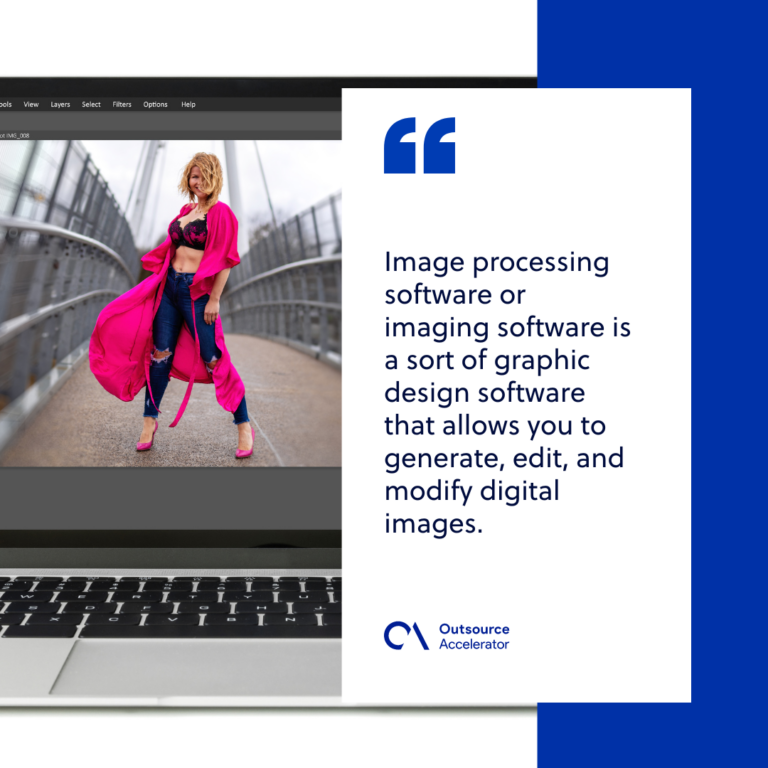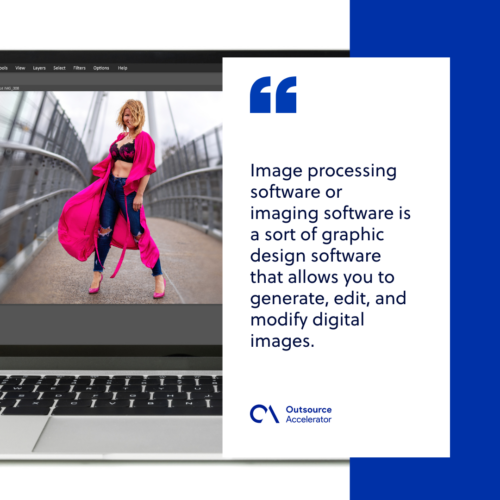 How does imaging software work?
Imaging software packages differ in their implementations, but the program generally scans the targeted disk and creates a map that it saves compressed.
In the same way that a zipped file must be extracted before it can be helpful, compressed files are not accessible directly.
As a result, if the picture has to be restored, the same program must decompress the image and copy it to the desired location. It might be a brand-new drive or one that has become corrupted.
What is the best imaging software?
In our digital age, imaging software has become common. You'll need your favorite picture editor software, whether you're designing a web interface or simply trimming and enhancing your photos.
Here are the best examples of imaging software available online:
Inkscape
Like Adobe Illustrator, CorelDraw, and Xara X, Inkscape is a software vector graphics editor. Scalable Vector Graphics (SVG) is the default file format, which conforms to W3C requirements and is web standards compliant.
This imaging software is available for free download. Its usage is also available on a variety of platforms, including Windows, Mac OS X, and Linux.
Key features of Inkscape include the following:
Drawing tools

Boolean operations

Fully anti-aliased display

Grouping objects

Path simplification with variable threshold

Bitmap tracing
Pixelmator
Pixelmator is a Mac photo editing program that is both quick and powerful. Its simple-to-use photo repair tools, intuitive and elegant Graphical User Interface (GUI), and support for layers to organize your document.
Fireworks
Adobe's photo editing program for web designers is called Fireworks. It outperforms its older brother Photoshop in critical ways, including a high-fidelity site prototype and a workspace environment tailored to web designers. 
It's also a raster-and-vector hybrid, which means it can deal with raster-based photos and vector-based graphics more seamlessly than Photoshop.
Clonezilla
Clonezilla allows you to clone and image your hard drive. It can also restore lost data and deploy it.
This free disk imaging software is lightweight and suited for both workstations and servers. 
Photoshop
Photoshop is the most outstanding image editing program currently on the market, with an overwhelming number of features that let you modify and improve pictures and create online graphics.
In terms of capabilities, it ranges from basic photo editing to creating complex digital paintings and drawings.
Photoshop's notable features are:
One-click masks all objects in a layer

Landscape mixer 

Harmonization 

Depth blur filter

Superzoom filter

Style transfer filter

Color transfer