Definition
What is a hospital call center?
A hospital call center, also referred to as a clinical call center or medical call center, serves as a platform for patients and healthcare providers. With the advent of new technologies, the healthcare industry is also focusing on providing multifaceted therapy.
A hospital call center eliminates the complex process of directing a patient to a healthcare professional. However, to promote customer loyalty, you must ensure that the call center has procedures to protect patient details.
There are various types of hospital call center solutions available:
Inbound call center

. Answers incoming calls, such as arranging appointments and billing questions.

Outbound call center

. Takes care of incoming calls, including patient outreach and analysis.

Contact center

. Provides web-based communication tools that support patients to communicate through voice, video, or text.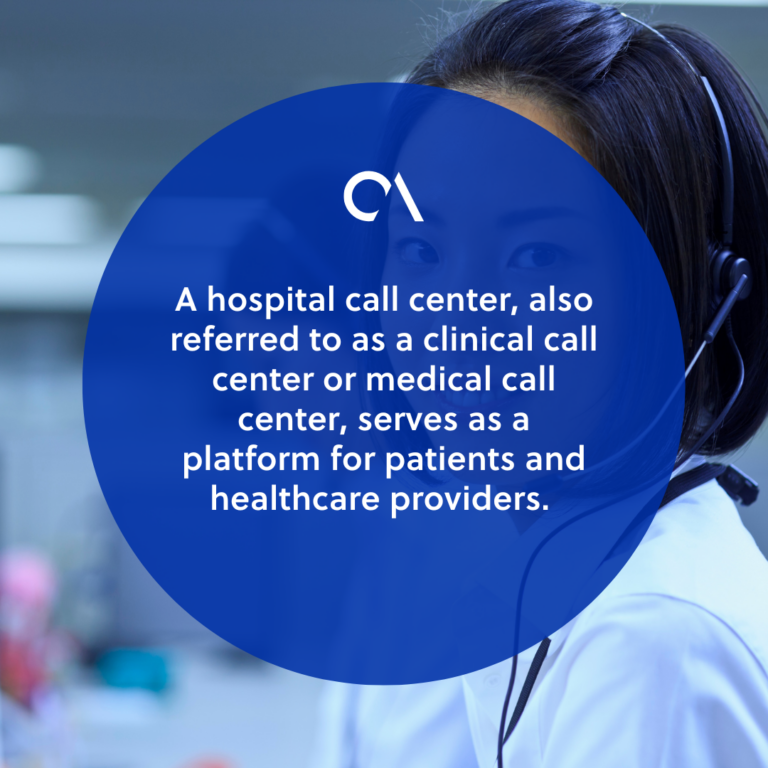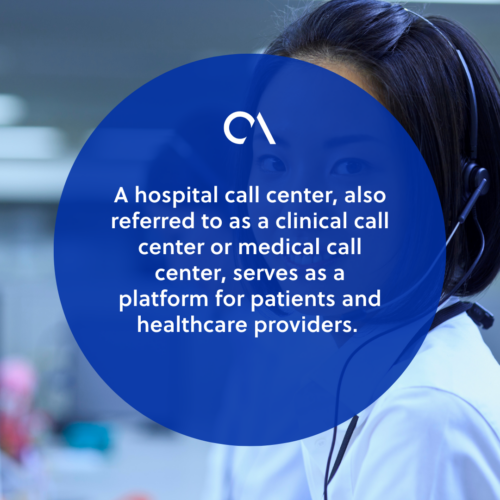 Advantages of a hospital call center partnership
Providing extensive hospital call center services to patients will support almost all healthcare systems. Partnerships with a hospital call center will provide patients with 24-hour access to treatment, enhance emergency department metrics, and reduce readmission rates – all while ensuring that patients receive needed advice from professional triage nurses.
Here are the other benefits of having a hospital call center:
Increase patient satisfaction
Patients are immediately linked to a knowledgeable and experienced service manager when they contact a hospital call center. Agents can access ongoing customer data for customized assistance with the use of automated cloud data solutions.
Strategy and planning for future growth
A collaboration with an outsourced hospital call center can be essential for almost every healthcare system's potential growth plan.
A healthcare organization's ultimate objective may be to provide a full-service, in-house call center available to answer each patient's concerns and resolve any caller's issue.
Improve patient management procedures
Personal medical personnel is often required to complete post-discharge followup, schedule appointments, get client feedback, and even develop patient care guidelines.
Using integrated hospital call center systems, they can better handle these various activities.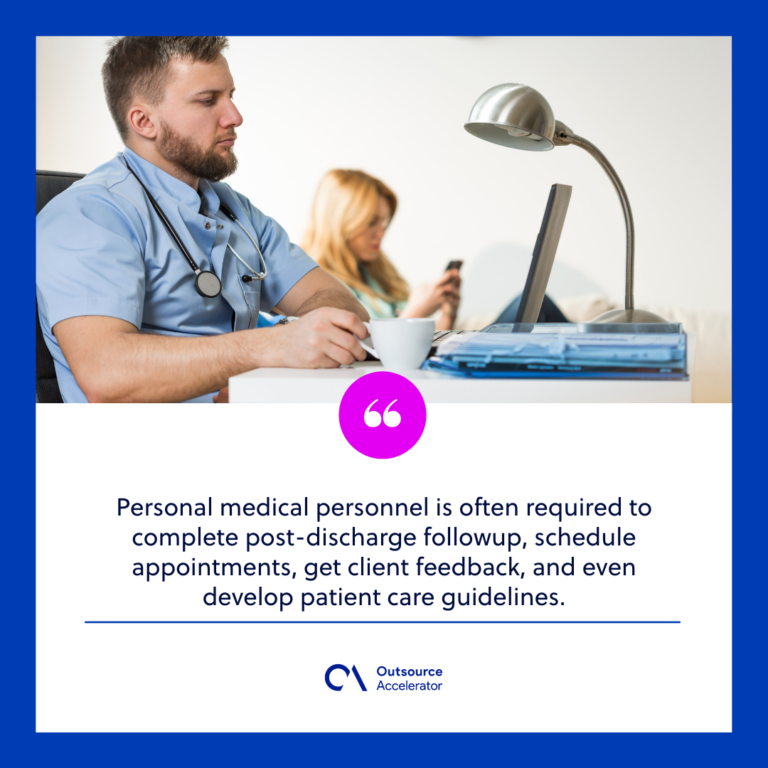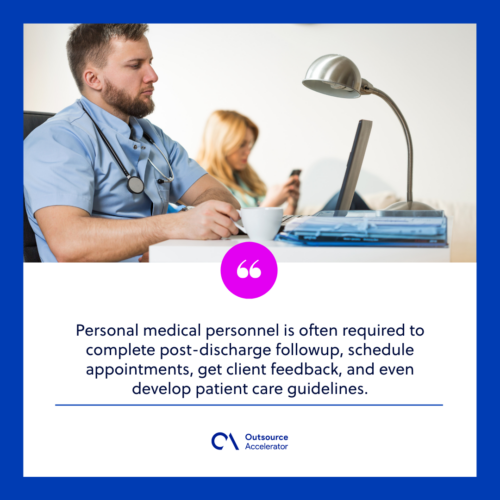 Hospital call center best practices
Using a hospital call center to manage a wide range of patient and agent interactions is becoming popular. The modernized hospital call centers tend to have specific roles rather than the typical call centers. They are in charge of not only appointments but also nurse triage and marketing campaigns. 
Here are the four helpful hospital call center best practices to consider:
Begin the transition
with simple changes
If your company is hesitant to update its contact center, take it one move at a time.  Trying to migrate to a new solution is simpler if you take it one step at a time.
Provide appropriate onboarding
When taking in new employees, proper onboarding is essential. All employees must have training in all facets of the existing structure and procedures of the company.
They should be aware of and access necessary details, such as location details or benefit coverage.
Use call monitoring and scoring to your advantage
Management must focus on promoting ongoing agent support, development, and training following the agent interview process. 
Speech analytics and other quality management tools automatically track and rate all calls, allowing managers to provide objective feedback and enhance agent performance.
Call scoring assessment forms can also help improve call center quality assurance.
Analyze key metrics and keep track of patient interactions
Medical call centers must track relevant key performance indicators (KPIs) to enhance training and streamline workflow to improve the patient experience.
It is in addition to monitoring call quality and ensuring that inquiries are directed to the appropriate departments.
Empower your agents
Promote a sense of ownership in the community, and motivate the agents to take on decision-making roles.
Asking for feedback and suggestions on enhancing processes and output levels is one way to do this.