Definition
What is game development?
The term game development refers to the process of designing, developing, and releasing a game. It may entail concept creation, design, construction, testing, and release. 
A game developer can work as a programmer, sound designer, artist, or designer, among many other jobs in the business. A developer usually leads the operation, ranging from a single individual to an international team spread worldwide.
A publisher often supports traditional commercial PC and console game development which can take many years to complete. Independent games usually take less time and money to develop and can be created by individuals or small teams.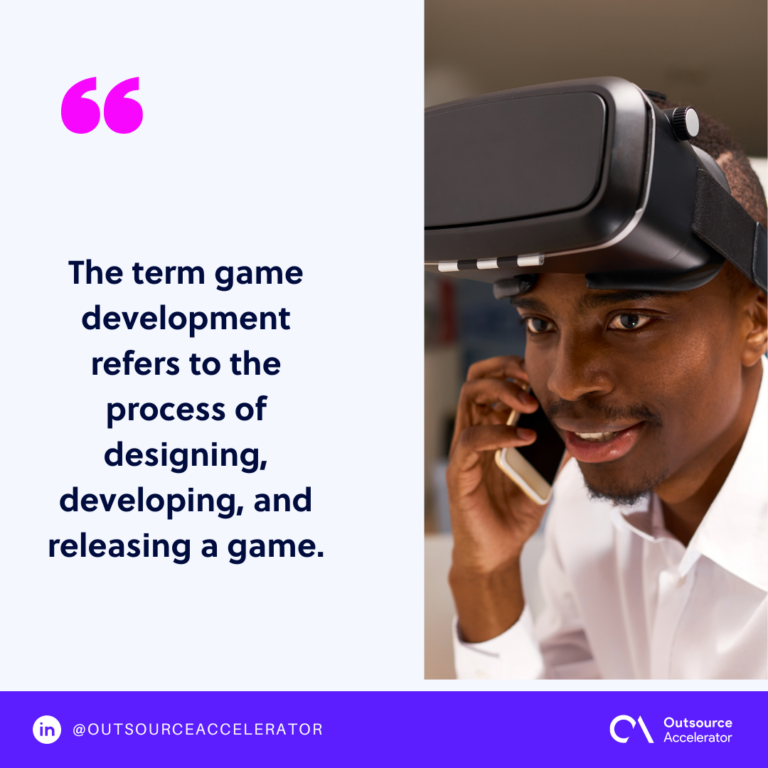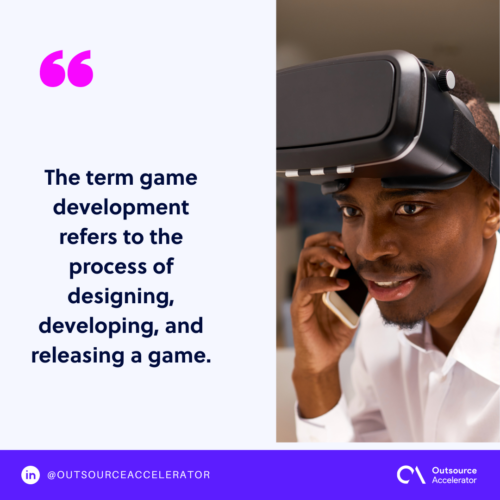 What is the job of a video game developer?
Game developers collaborate in groups to plan, create, and develop video games for computers, intelligent applications, and gaming systems. Game development requires a background in software development and mathematics and the ability to work well with others to achieve project objectives.
Game developers work for a wide range of companies. The job's specific activities and responsibilities may vary, but there are a few essential tasks that must be completed, including:
Examining video game makers' speculative designs;

Creating code that will transform the designer's ideas into a playable game;

Using application program interfaces (APIs), which are a collection of pre-programmed commands that allow various software to communicate with one another;

Creating the game's visual content;

Implementing all of the game's features and functions in code;

Artificial intelligence

programming for non-player characters in the game;

The game developer creates the game's fundamental engine;

Participating in the creation of audio and animation; and

Creating game levels and animating characters.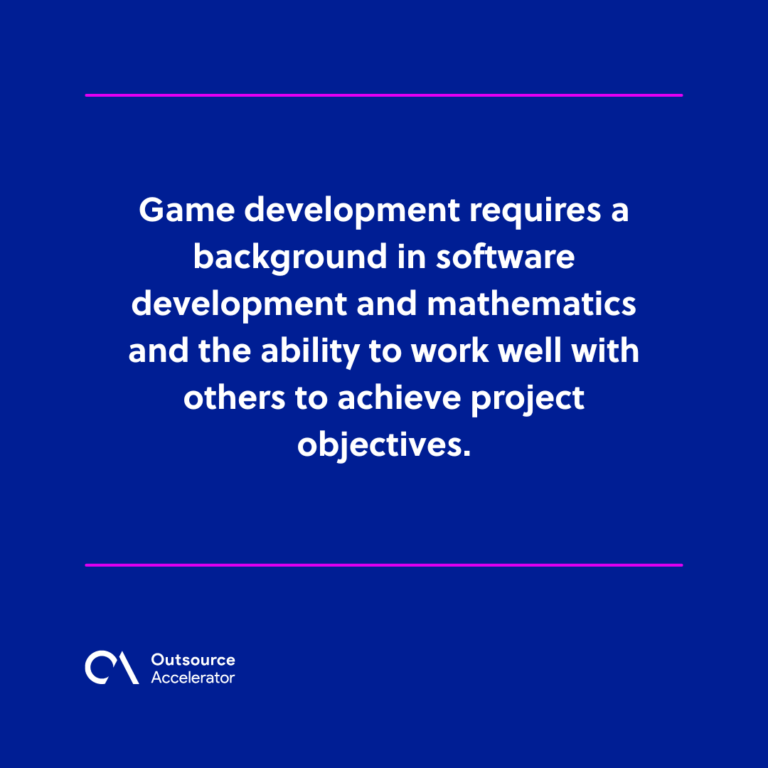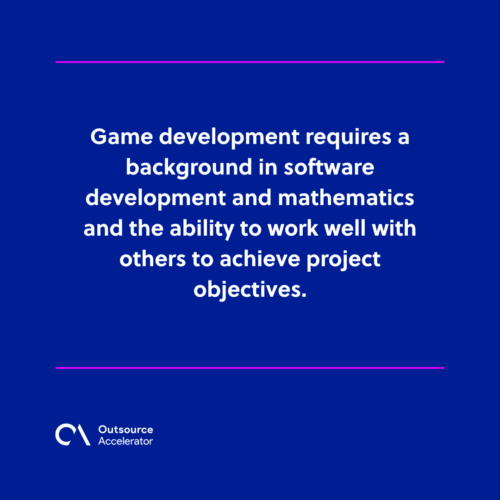 Skills required for game development
Starting a career as a game developer gives you the opportunity to transform your life and the lives of many others.
A career in game development opens up a world of possibilities. Everyone benefits from gaming since it helps players to practice strategic abilities and discover new concepts. 
If you wish to work in the game development sector, you'll also need the following skills:
Problem-solving ability
Addressing technological issues is a common occurrence in the life of a game developer. Game developers are grit and patient when it comes to solving difficulties or debugging code. They can also resolve issues with their capacity to observe things from numerous viewpoints and angles.
Computer programming
If you want to make or develop games, you'll need to learn how to program and use code. But before deciding which programming language to learn, you should figure out what kind of games you want to make. 
Time management skills
Video games are becoming complicated businesses with several moving parts. Game developers work well under pressure, interact with others, and stick to project deadlines.
They typically involve multiple teams of artistic and technical specialists tasked with bringing disparate elements together. Prioritizing deadlines is critical to ensure that the project is complete on time.
Creativity and design
The experience that a game can deliver determines whether it will be successful or not. That makes artistic and creative abilities equally important in game development.
Game developers, like web designers, build aesthetically appealing products that captivate players and transport them to other realms. Having top-notch design skills will surely help you in standing out and landing a career in game development.
Storytelling
Game makers need impeccable storytelling skills. Compelling tales leave a lasting impact on players. To keep players' interest, game designers include tension, comedy, and conflict within the game narrative. 
Communication skills
Communication is a soft talent that programmers and technical people often miss. To be a successful games designer, you must be able to convey your vision and ideas to other project team members such as graphic designers, producers, music and sound effects professionals, and marketers.