Definition
What is a COPC Certification?
A COPC Certification is considered as the most prestigious recognition in the customer experience operation industry. This designation is offered by COPC Inc., a privately-held consulting company that specializes in customer experience transformation.
COPC's certification is an objective assessment and improvement process of your operation's current performance in providing excellent customer service, as compared to the COPC Customer Experience (CX) Standard. The COPC certification has been awarded to more than 500 companies in 56 countries since its foundation in 1996.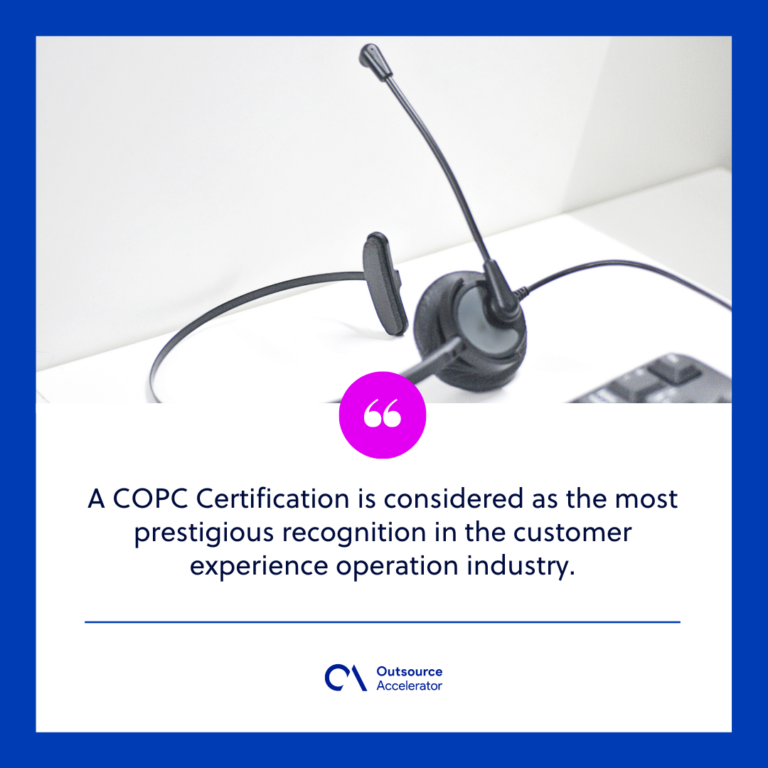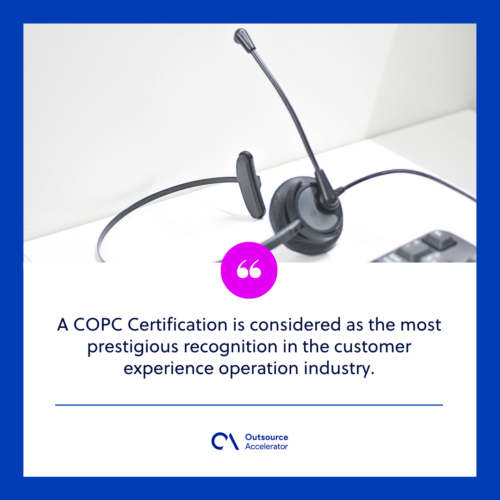 Benefits of having COPC Certification
Since COPC is a prestigious recognition for the CX industry, earning the certification also gives you the following benefits:
Recognition as a trusted leader in the industry

Higher customer satisfaction

Lower cost operations

Improved revenue