Definition
What is CMS software?
CMS, which stands for content management system, is a tool that allows users to create, publish, and organize content without much technical difficulty.
CMS software uses a graphical user interface with tools for the overall management of digital content without writing code from scratch.
A CMS typically consists of two major components:
Content management application (CMA).

The front-end user experience for adding, updating, and removing content from a website even without the requirement for a webmaster's intervention.

Content delivery application (CDA).

The back-end aspect; determines how content is displayed on the website.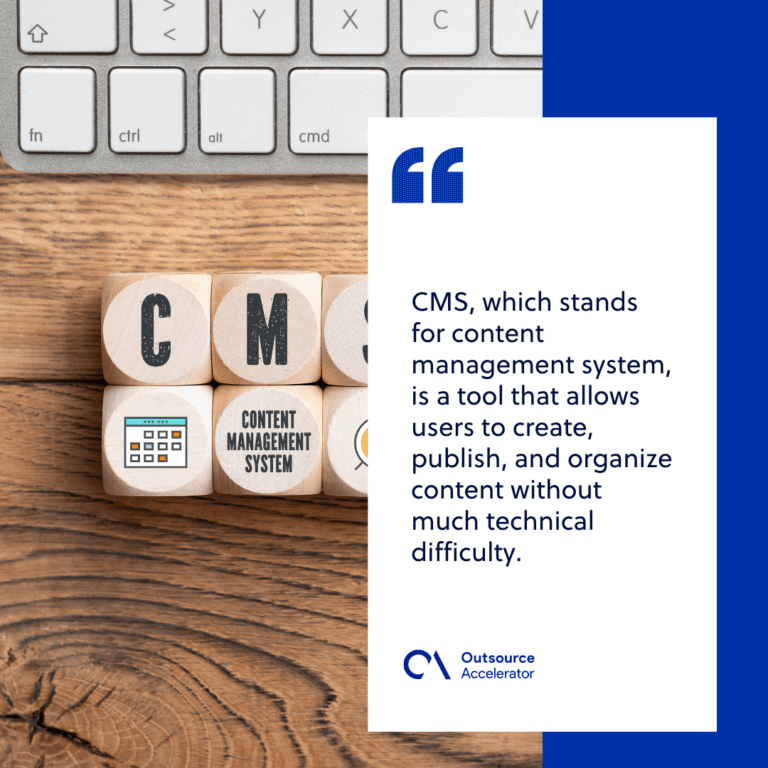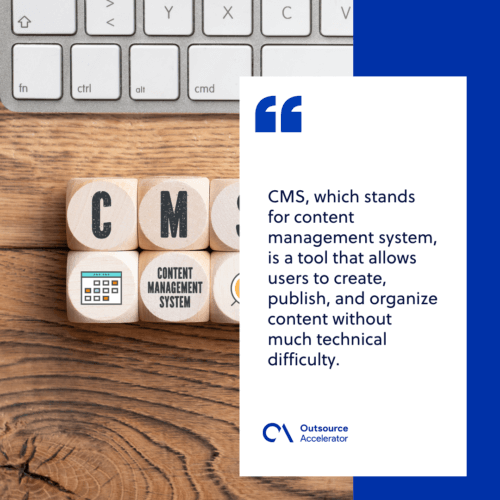 Different types of CMS software
It's crucial to pick the correct CMS for your content strategy. You should not only stay up with the digital transition, but you should also look at a variety of CMS software to see which one is best for your company.
Open-source CMS
A content management system that is open-source is developed and maintained by a community of developers rather than one produced and owned by a single firm. 
The source code for this type of CMS software can freely be accessed and altered by users who want better personalization and customization.
The following are some of the most commonly used open-source CMS platforms:
Drupal

WordPress

Joomla

Umbraco
Proprietary CMS
A proprietary CMS is a piece of software that belongs to the company, group, or person that produced it.
Unlike open-source tools, proprietary CMS's rights holder will typically not make the source code available to the public, and only those who have paid a unique license key will be able to use it.
Proprietary CMS software includes the following:
Adobe Experience Manager

Kentico

Sitecore
SaaS CMS
SaaS CMS or software-as-a-service CMS software uses CMS in a hosted or cloud computing environment. Cloud content management is another term for SaaS content management.
A SaaS CMS's pricing is usually based on a per-user or per-site basis, with a set amount of data transport and storage included.
Clients can use a web browser to access SaaS applications. While this has advantages such as reduced costs and quicker implementation times, it also has disadvantages such as a lack of customization.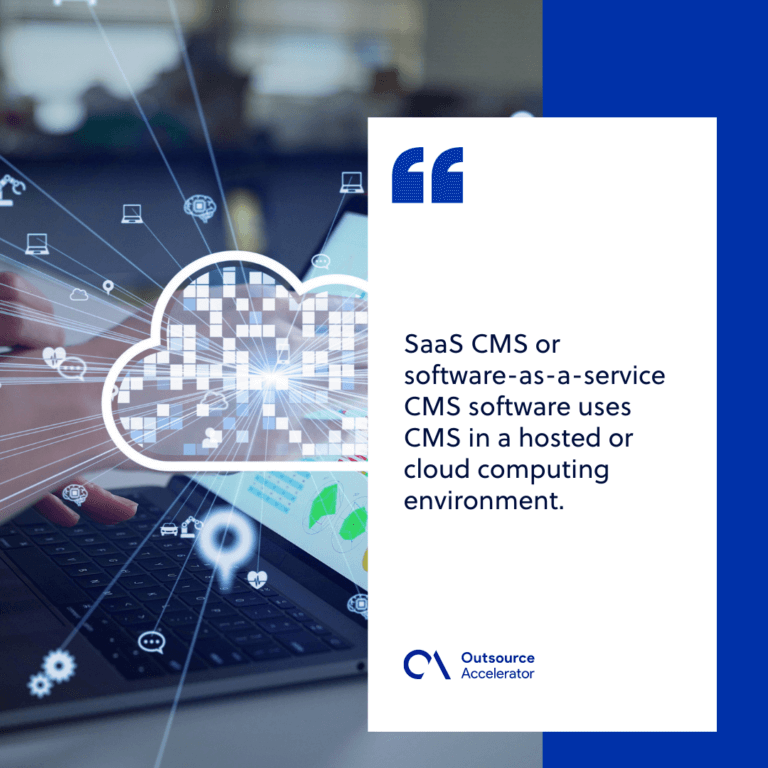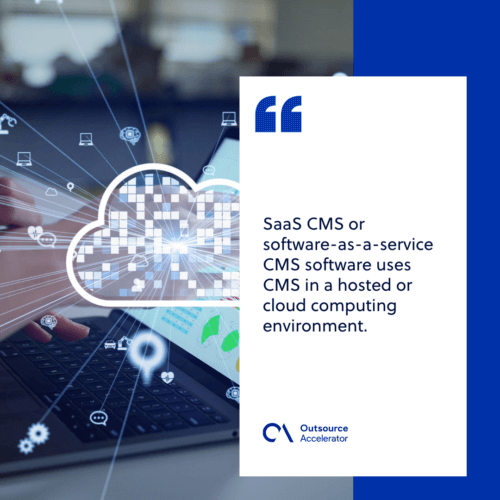 CMS software features
Most content management systems (CMS) share a basic set of capabilities and functionalities. And here are the CMS software features you should look for when choosing one.
Dashboard
The admin dashboard is at the core of every CMS. It allows you to seamlessly manage all aspects of content creation in a centralized hub.
A good CMS dashboard should have functions like content scheduling, user behavior analysis, performance analytics, and plugins, among others.
Responsive themes
It's crucial to look at the number of themes a CMS software provides. Themes are vital for ensuring that your website has a consistent design and feel.
User-friendly content creation
Your CMS of choice should offer a user-friendly back-end and features. It should help your non-technical content creators to create material quicker and faster, whether your content production team is limited to one person or consists of several team members.
Enhanced security
Maximizing security will protect your company's reputation by assisting you in avoiding the disastrous effects of any exploitation that your website users may experience due to a security flaw.