Definition
What is Call Closing?
Call closing statements are words used by a call center agent and other professionals to indicate the end of a phone session. After an agent has completed the primary goal of the conversation, they may say anything to the other person on the line to say goodbye and see if there are any questions.
Call-closing statements are crucial components of professional phone discussions as they summarise the key points. It is helpful to terminate a call on a positive note in a polite manner.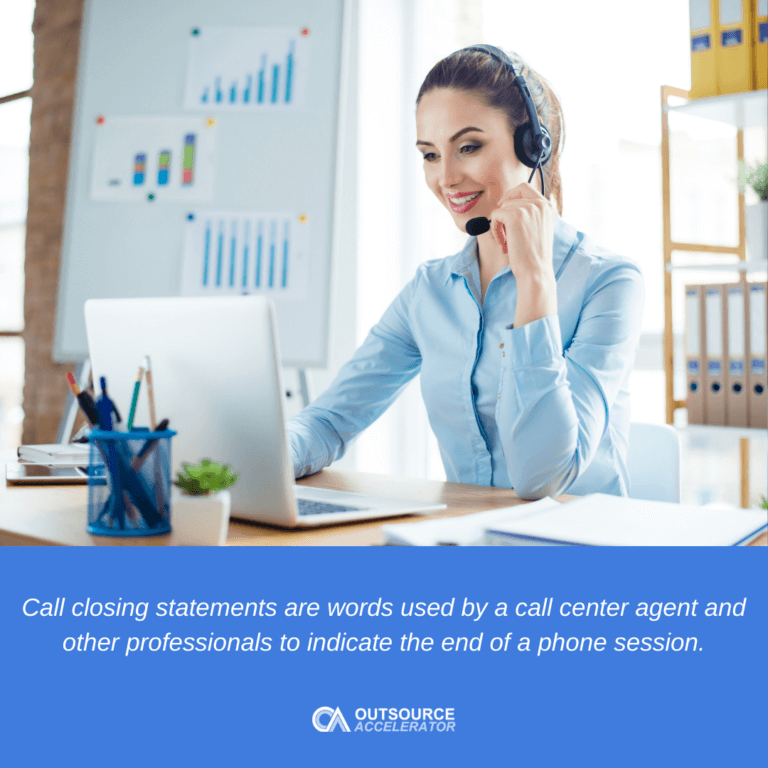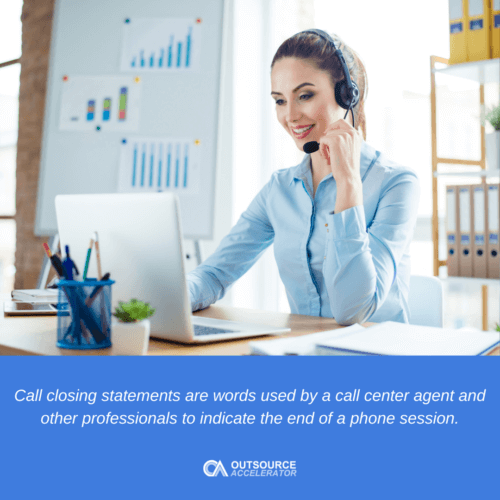 Call closing importance
Call closing is equally as important as the initial caller greeting. It is your last chance to ensure that the caller was entirely satisfied with the service they received and left with a great impression of your company.
Proper phone manners can help in customer experience and the development of positive impressions of your business. It encourages loyalty, customer retention, and brand awareness when you please a customer with the attention and service you deliver.
A courteous and formal call closing might also let clients understand that the call is about to stop. It will give them advance notice if they have any other questions and will allow them to prepare to conclude the call.