Definition
What is a BPO marketplace?
A BPO marketplace assists businesses with outsourcing or shared services by acting as an aggregator between firms and clients. 
It is possible to outsource a variety of business functions to third-party suppliers by tapping a well-managed BPO marketplace. It serves as a one-stop shop that aids clients in choosing the right provider, connecting with them, and ensuring smooth onboarding.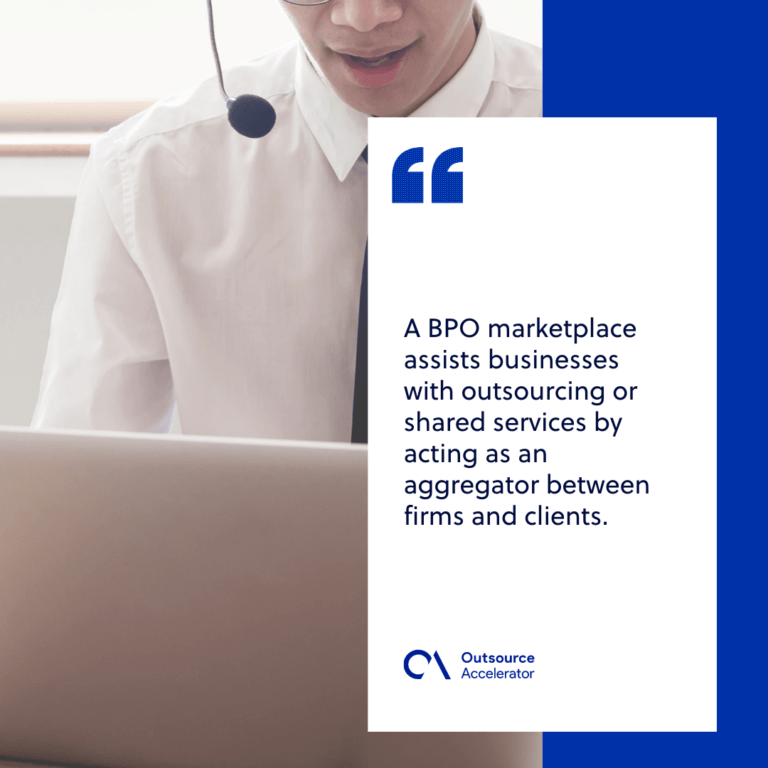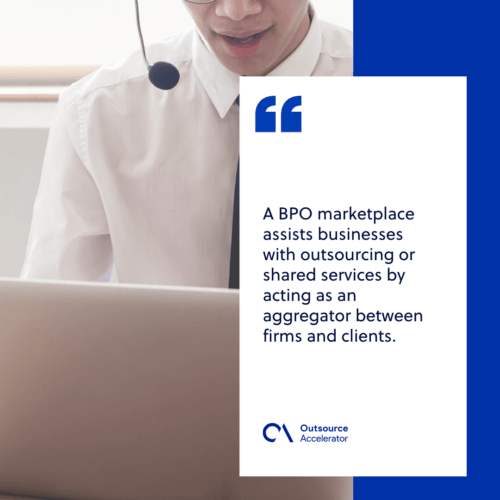 Benefits of using a BPO marketplace for businesses
Business process outsourcing (BPO) services enable companies to devote more time to core business and office activities.
Here are the other advantages of utilizing a BPO marketplace.
Time-saving
When you outsource repetitive duties, you may use the time saved to do more critical tasks. Ironically, it may take you a lot of time scouring all the available providers out there. 
With a BPO marketplace, options are brilliantly narrowed down for you. Not only will you get access to the best industry players, but you can also get assistance in finding the ones that match your company values and requirements.
Dedicated marketplace
In recent years, many platforms have popped up for employment search and freelance opportunities. But there are very few places where businesses can find the help that they need in terms of outsourcing. 
Having a dedicated and managed marketplace for BPO services ensures that companies get the best value of engagements. 
Global expansion
Some activities that need local market knowledge, national legal experience, or fluency in a foreign language can be delegated to a BPO business if an enterprise wishes to enter an international market.
A BPO marketplace helps accelerate expansion as it typically has a pool of service providers from all over the world.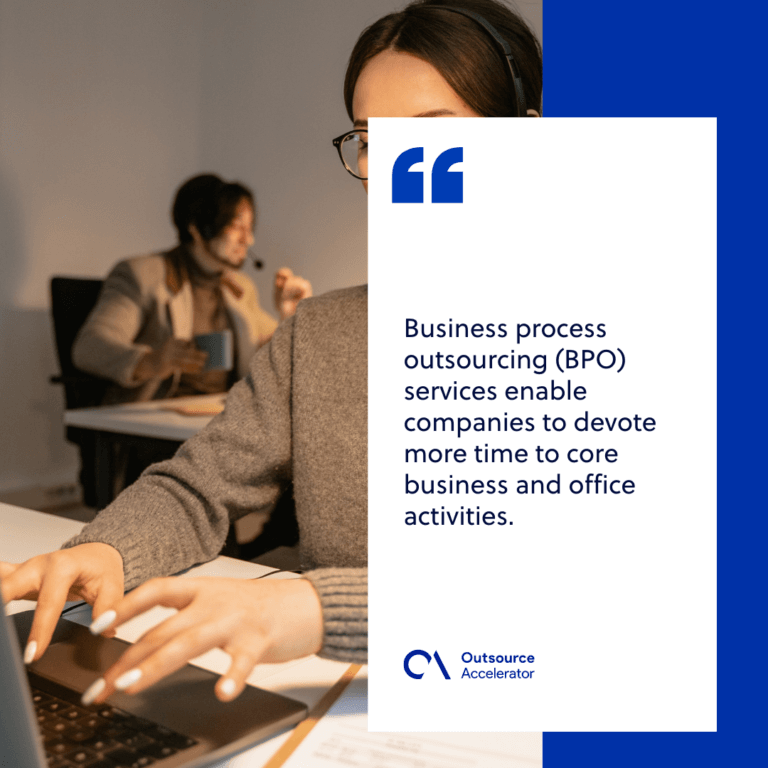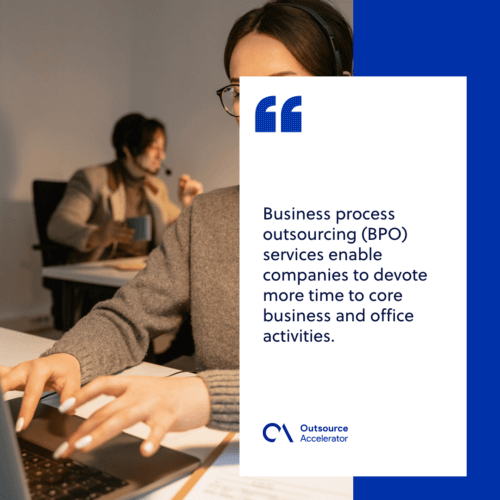 Services offered in a BPO marketplace
There is a wide array of services and providers you can find in a BPO marketplace. Here are just some of the most popular. 
Marketing
Though not a core function, marketing is nonetheless a crucial task for many growing companies, especially in the digital age. This is why it is one of the most commonly outsourced services today. 
Outsourced marketing firms are typically staffed with professionals who can aid you in establishing creative ideas and practical strategies.
IT administration
IT is one of the essential outsourcing subsectors in the world. IT infrastructure and security are vital to a business, but not many companies are able to build them effectively. 
BPO marketplaces help them connect with managed service providers and cybersecurity experts that provide assistance on demand. 
Administrative activities
Virtual assistants are on the rise, especially among entrepreneurs who work from home. Virtual assistants may help with a wide range of tasks, from email management to social media posting and scheduling.
Human resources
Any duties in your business connected to hiring, onboarding, or managing your employees fall under the category of human resources. Working with a recruiting service to find qualified candidates for a new post is typical among companies. 
Outsourcing is also great for training, benefits administration, payroll, and time and attendance issues.