Definition
What is Auto-response?
Auto-response is a pre-designated response that is created by a computer program for incoming messages. For instance, the agent may set up an auto-response for incoming emails to let the sender know that their emails have been received.
Auto-response will keep the agents close to their clients. When you're out of the office or out in the field, it's nice to have an auto-response that's quick, concise and offers a link for additional information. It will help consumers to have options when agents are hectic.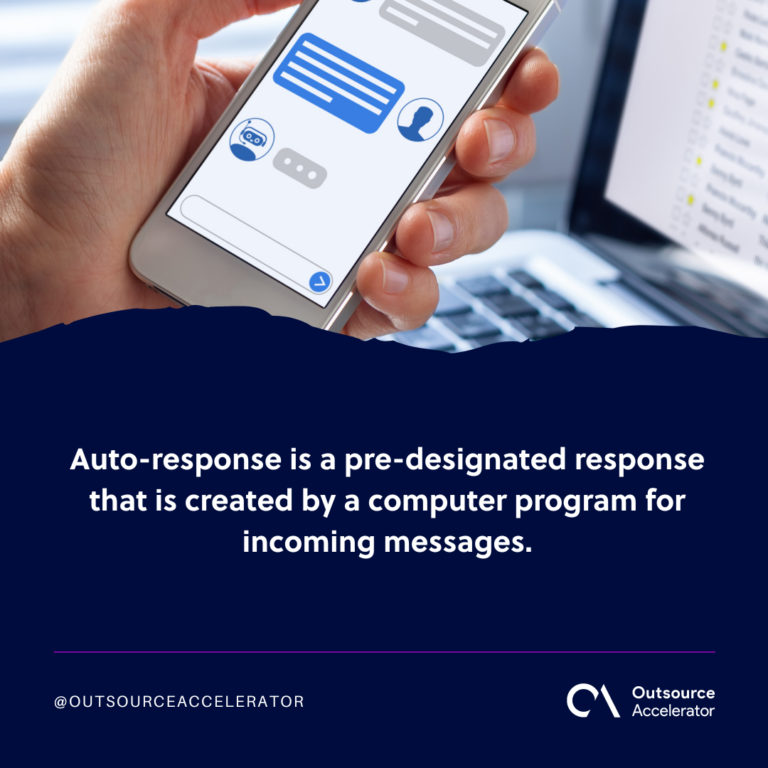 Benefits of auto-response
Auto-response emails are useful marketing strategies and useful for thank-you messages, event registrations, and as a guide to complementary services and archived content. Some advantages of utilizing auto-response are listed below:
Auto-response can help spread awareness about your message and increase visitors. You may add social media sharing buttons and prompt users to post your original offer in your auto-response and thank you for sending messages. 

Using auto-response can save time and stress. Design your emails in advance, create a campaign that works with your company, and relax knowing that you have the right message saved and ready to deliver as fast as you need it.

Auto-response builds a trustworthy brand image and gives both old and new subscribers a lasting, personal experience of your business.