---
---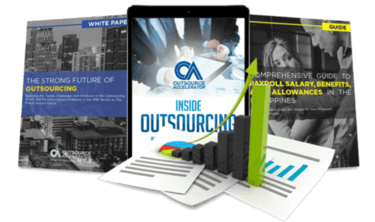 Outsource the right way, the first time
Get up to speed in outsourcing with this all-in-one tool kit
GET YOUR FREE TOOLKIT

PARTNER

PRO
About Magellan Solutions Outsourcing, Inc.
Named after the famous explorer Ferdinand Magellan who sailed the world, Magellan Solutions Outsourcing Inc. is a provider of inbound and outbound business process outsourcing, based in the Philippines. For 13 years, rhe company is a trusted name in field of business process outsourcing especially in its call center solutions operations delivering finely crafted strategies to its clientele in the US, Europe and Asia Pacific.
The company provides comprehensive business outsourcing solutions, including data processing and data entry with a team of data analysts and associates to accurately find out the hidden patterns in data; medical coding, transcription and billing, comprising of an expert team of experts in the field; accounting services using the latest accounting processes and infrastructure; order processing with full technical support for backend processes; legal outsourcing with a dedicated team of expert legal advisors; loan processing with teams of outbound callers; credit card processing to facilitate the transaction between the bank and the credit card holding company; debt and default credit card collection to smoothly negotiate between loan and credit card defaulters; and the latest field of social media customer care to take care of customer complaints and insights on social media.