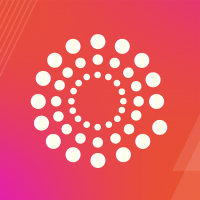 ---
---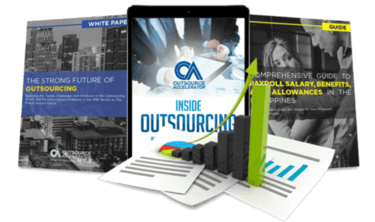 Outsource the right way, the first time
Get up to speed in outsourcing with this all-in-one tool kit
GET YOUR FREE TOOLKIT

PARTNER

PRO
About Direct Sourcing Solutions
Direct Sourcing Solutions is your Dedicated Outsourcing Partner! We're passionate about providing outsourcing solutions tailored specifically to your business needs. By handling your non-core, time-consuming, and complex tasks, we help you maximise the growth of your business. It's often far more cost-effective to outsource these tasks, as this allows you to focus on the strategy and execution of core business elements. We provide you with Innovative Solutions that deliver Direct Results.
What Direct Sourcing Solutions offers its clients
DSS aims to provide you with expert, dedicated, and reliable staff members who are motivated not only to finish the tasks at hand, but also to be accountable members of your business. All members of our team are highly skilled in their respective fields – we attract and develop the best talent in our organisation. What we do, we do well. We're passionate about the solutions we provide. We've provided ways to resolve the talent shortage conundrum and we'd love to help you out as well!
How Direct Sourcing Solutions outshines the competition
A company is only as exceptional as the people in it, and to get exceptional people, a strong recruitment process is a must. That's why we make it a point that every member of our team is well-equipped in skill, will, and work ethic, specifically tailored to your business needs. And through our client-centred, metrics-driven, and technology-enabled Innovative Solutions, DSS manages to boost your organisations' workforce flexibility, drive Direct Results, and help exceed your business goals.
Direct Sourcing Solutions company structure
DSS is a fast-growing Kiwi-owned global outsourcing company. It was created in a rapidly changing business environment driven by new technologies, wherein business leaders can no longer afford to ignore outsourcing. To remain competitive and relevant on the world stage, outsourcing should form part of a company's longer-term business strategy of accessing mission-critical expertise and adding workforce flexibility. We specialise in innovative solutions to leapfrog your competitors.
Sample highlight service offering of Direct Sourcing Solutions
Virtual PMO Services here at DSS involves teams of experienced PMO professionals. They utilise the latest tools to carry out PMO support and other functions remotely which improves the efficiency of every project organisation. We assist in collaborating program or project goals within a specific time period, whilst making sure that every project undertaken is aligned towards your company's strategy.
A few metrics about Direct Sourcing Solutions
Services offered by Direct Sourcing Solutions
This BPO doesn't have any services yet.
This BPO doesn't have any services yet.
Direct Sourcing Solutions news, podcast and articles
Podcast
Bryan Lockyer We have Bryan Lockyer back with us. We deep dive into Direct Sourcing…
Direct Sourcing Solutions videos & images
No video available for this BPO
No video available for this BPO