You're wrong: What REALLY happens when you outsource to the Philippines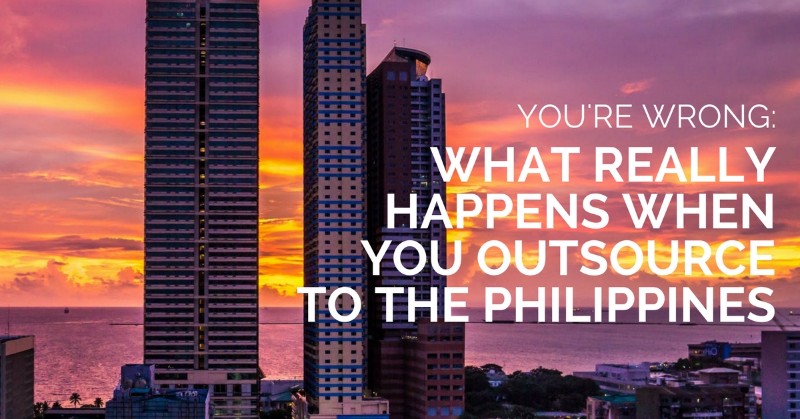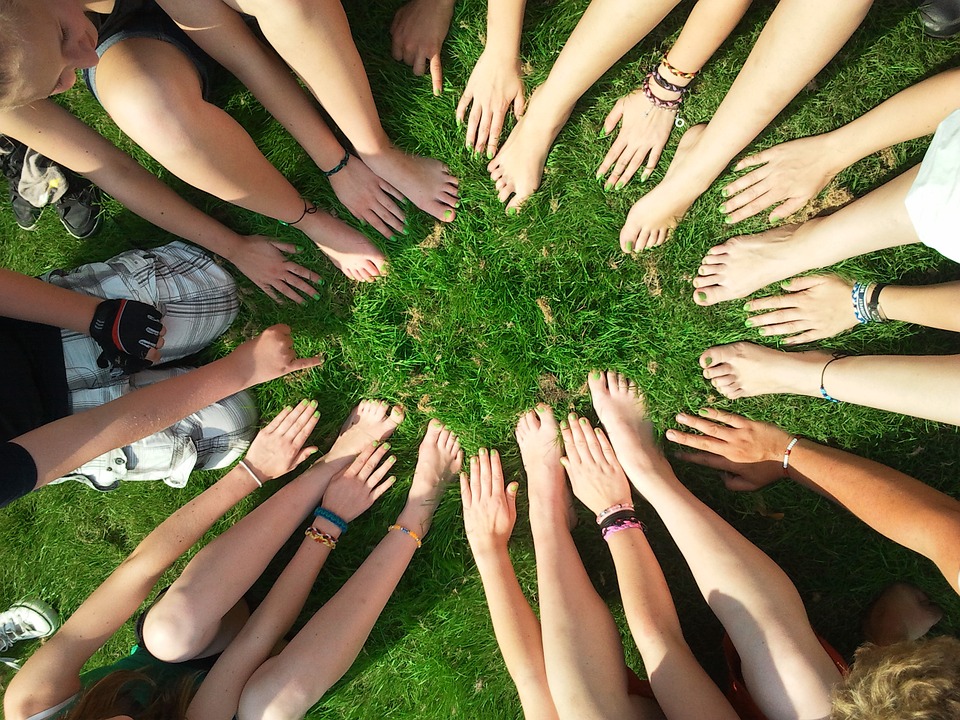 I'd like to start this piece with a confession: When I first joined the outsourcing industry in the Philippines, I didn't fully realize what I was getting myself into.
(Seriously. All I really cared about was finding a writing job that paid well enough.)
Four years ago, I applied for a position at StraightArrow Corporation, a creative process outsourcing company in Metro Manila. Take note that this was way before I found out about Outsource Accelerator, which could have told me the fundamentals of this weird, wacky, and wonderful industry before I jumped into these waters (and certainly before The Source existed, which could have given me a clearer picture of what I should and shouldn't do as an outsourced copywriter, thereby sparing me from having to figure those things out myself).
At StraightArrow, I learned everything I thought I could learn, and so much more. It's not like I was a complete newbie when it came to writing; in fact, I was already dabbling in freelance writing jobs when I stumbled upon that job opportunity. As a Creative Process Outsourcing (CPO) firm, StraightArrow has teams of marketers, designers, writers, programmers, and other young professionals who provide services to companies in the United States, Australia, and the United Kingdom looking for creative solutions.
Still, for the duration of time I've spent working for StraightArrow, I've become familiar with a lot of tips, tricks, and even misconceptions about outsourcing to the Philippines. One of the more interesting ones is the misconception that outsourcing work to the Philippines is just like outsourcing to any other country.
That is so not the case, and I'll tell you why.
You get processes that have been tried and tested for maximum efficiency.
Filipinos have a remarkable knack for developing processes that are both effective and efficient, as much as possible. For instance, at StraightArrow, we have what we call our Proven Process. In a nutshell, it forms the structure of how we approach all — and I mean all — of our projects for our clients. This tried-and-tested methodology is the product of years of coaching sessions, training classes, and yes, even mistakes. (Especially mistakes.) That's how you can be sure that when you need something done, you can bet on us getting it done in the most time-saving and accurate way we know.
You get output that goes through rigorous quality checking.
If there's one thing a typical outsourced Filipino team absolutely abhors with a passion, it's subpar work. That's why we make it a point to have at least two people look at our work and give us an honest assessment of it. We just can't bear the thought of passing output that's less than satisfactory. (Believe me, our sense of pride prevents us from doing so, every single time.)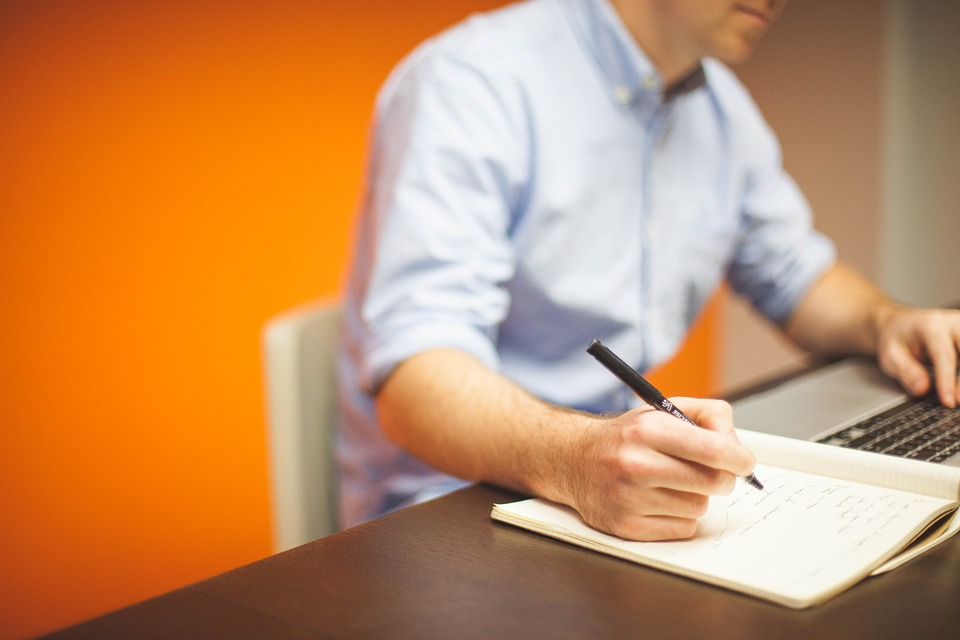 You get professionals who get the job done, no matter what.
I once had to work weekends just to get a particular project done and approved. I didn't get paid extra for it, but I didn't care. I realized how important it was for me to finish it on time; more importantly, I didn't find myself dwelling on the rather unpleasant prospect of having to work on weekends in the first place. I was fine with it, because the result mattered more to me than anything else. I'm not the only one at StraightArrow who does this for their clients, either — our love and respect for the company has grown to the point where we value how people perceive StraightArrow in its entirety, which means we never settle or make excuses for incomplete, rushed, or just plain shoddy work. We LIKE delivering great output. In fact, we live for it.
You get specialists who are eager to learn and improve.
While some of us (like me) come into this industry next to ignorant, none of us stay that way for long. We don't just blindly do what clients ask us to do — we take the time to grow our knowledge, to study, to improve, and to make sure that we understand exactly what it is that you need. From there, we can provide recommendations and services to help you achieve your goal. In other words, if you're looking for people who understand the difference between a copywriter and a content writer (and who can decide if you need one or the other), then you certainly won't go wrong with outsourcing in the Philippines.
You get employees who prioritize your needs and preferences.
As outsourced service providers, we don't just start and end at getting the job done for you. We take time to study the nuances of your business, your culture, and even your way of writing English. We schedule calls and catch-ups based on your preferred schedules, and we provide regular updates on the status of our work to make sure that you know exactly how far we've gotten, and how much farther we need to go. That's just the way we Filipinos are — we're deeply concerned about even the small stuff, and we let our innate hospitality influence us in everything we do.
You get people who actually care if you succeed or fail.
Like it or not, outsourced service providers here in the Philippines take these things a little more seriously than those in other countries. And that's what makes us so effective at what we do, regardless of which particular outsourcing industry we belong to: We actually, sincerely care about you. Your victories are our victories, and your losses are our losses. We feel that high you get when you reach your goals for the quarter, and we feel just as down as you — and strive to do better — when you don't. It's a mix of empathy and ownership. We don't want you to fail, and we certainly don't want it to happen on our watch.
I could drown you in statistics and studies, or bedazzle you with all sorts of buzzwords and theories. But like I said, I understand you. We understand you. So I won't.
Simply put, here it is. If you think that outsourcing isn't worth your while, now would be a good time to think twice. If you think that outsourcing to the Philippines is just the same as outsourcing to anywhere else, you're wrong.
Because when you outsource to the Philippines, you get a team of experts, a group of hard workers, and a family, all rolled into a single package.
So, what ACTUALLY happens when you outsource to the Philippines?
You get more bang for your buck, period.