The power of Xero accounting in business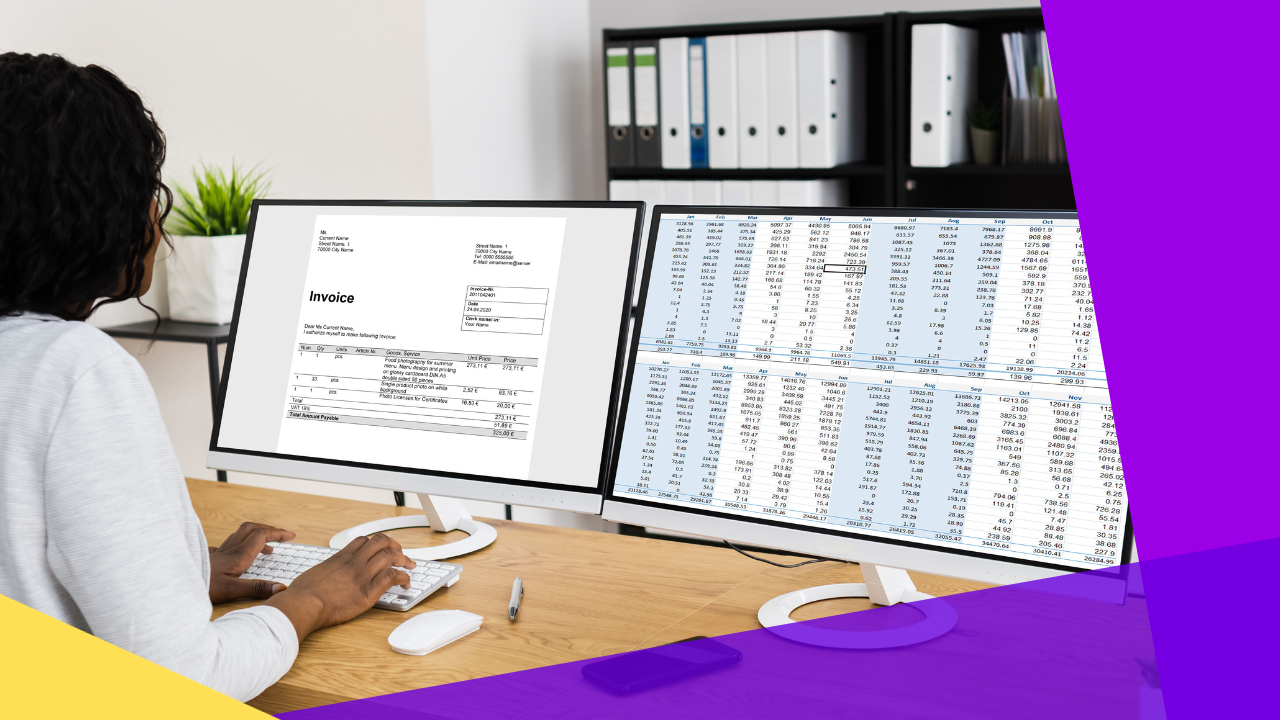 Managing your business finances has never been easier, thanks to the wonders of technology. 
Gone are the days of drowning in stacks of paperwork and trying to make sense of complex spreadsheets. 
With the advent of Xero accounting software, businesses can streamline their financial operations, save time, and focus on what truly matters – growing their enterprises.
What is Xero accounting?
Xero accounting is a game-changer in financial management. It's a cloud-based accounting software designed with the needs of small to medium-sized businesses in mind. 
This powerful tool allows you to handle your financial transactions, invoices, payroll, and more in one place.
Benefits of Xero accounting
Xero accounting offers many benefits for businesses and accountants, including:
User-friendly interface
Xero accounting stands out for its user-friendly interface. You don't need to be a finance expert to navigate through it. 
The software is designed with simplicity, making it accessible for even those not well-versed in accounting.
Imagine it as a GPS for your business finances, leading you through the winding roads of numbers and transactions without breaking a sweat.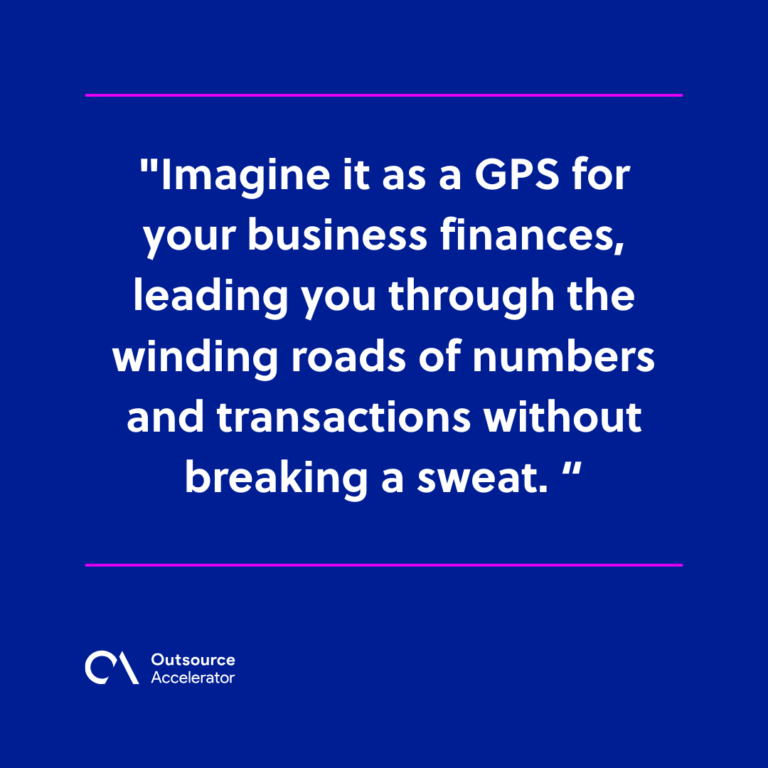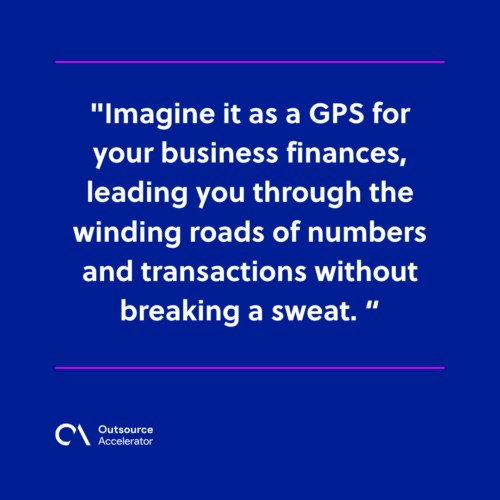 Cloud-based
One of the standout features of Xero accounting is its cloud-based nature. 
Your data is securely stored in the cloud, eliminating the need for endless paperwork and the risk of losing important documents. It's like having a vault that you can access from anywhere at any time. 
Your financial information is always at your fingertips, whether at your office, home or on a beach vacation.
Automation
In the world of business, time is money. Xero accounting helps you save both. Its automation features take repetitive tasks off your plate. 
From sending invoices to reconciling bank transactions, Xero handles everything for you. This automation is like having a dedicated assistant who diligently carries out tasks, leaving you to focus on growing your business.
Bank reconciliation
Balancing your bank statements is easy with Xero accounting. It streamlines this task, ensuring that your records match your bank's. 
It's like having a financial Sherlock Holmes that never misses a clue.
Real-time financial insights
Xero doesn't just keep your past financial records organized; it provides real-time insights into your business's financial health.
It's like having a crystal ball that reveals your financial future. This tool allows you to make informed decisions and navigate your business toward success.
How to integrate Xero accounting into your business
Integrating Xero accounting into your business involves several steps to ensure a smooth transition and effective use of the software. 
Here's a step-by-step guide on how to do it:

Assess your business needs
Before diving into Xero accounting, assess your business needs. What are your financial pain points? What areas need more efficient management? 
Knowing your requirements is the first step in making the most of this software.
Choose the right Xero plan
Xero accounting software has pricing plan options for different business sizes and needs. Whether you're a small startup or an established enterprise, there's a plan that suits you. 
Choose wisely to maximize the benefits.
Set up your Xero account
Setting up your Xero account is as easy as pie. With clear instructions and a user-friendly interface, it won't take long before you're up and running. 
It's like setting up your social media profile – straightforward and quick.
Data migration
Migrating your existing financial data into Xero can seem daunting, but rest assured, it's a smooth process. 
Think of it as transferring your old belongings to a new, organized closet. Xero ensures your data is neatly arranged and easily accessible.
Connect bank accounts
The magic of Xero truly comes to life when you connect your bank accounts. It's as simple as linking your email to your smartphone. 
Once connected, you'll experience the beauty of automated bank reconciliation and real-time financial insights.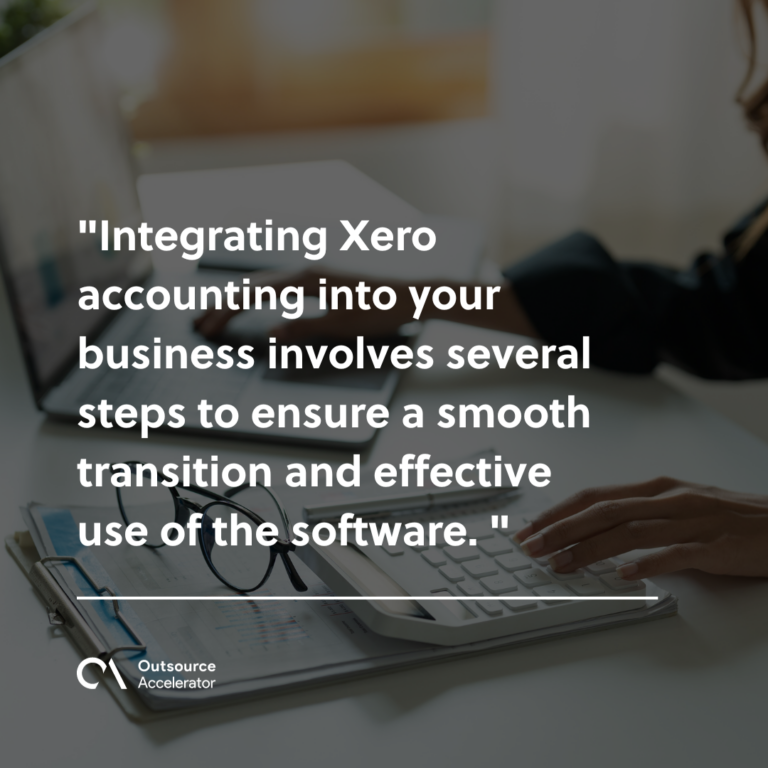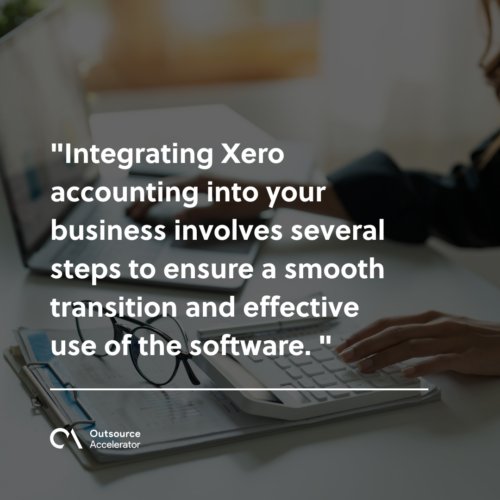 Outsource Xero accounting through Booth and Partners
If you want to take your business to the next level with Xero accounting, consider outsourcing through Booth and Partners. 
It specializes in capturing the attention of companies and business owners, providing a seamless experience that's optimized for 'Xero Accounting.
Ready to elevate your business with top-notch outsourcing solutions? Contact Booth and Partners today and take the first step towards success.