8 best workforce optimization software in 2024
List of workforce optimization software
What good is a business with sloppy operations and management all over the place?
Effectively managing a workforce is crucial to keeping a business afloat, as it keeps things in order and prevents mishaps and miscommunication.
One way to achieve this is by implementing a good workforce optimization software program. Having one in your company will drastically improve overall productivity and efficiency.
What is workforce optimization software?
Workforce optimization software or WFO software is a program that streamlines various workplace operations, making accomplishing tasks simpler and more time-efficient.
This software can be used for different functions, such as scheduling, training, customer service, and employee management.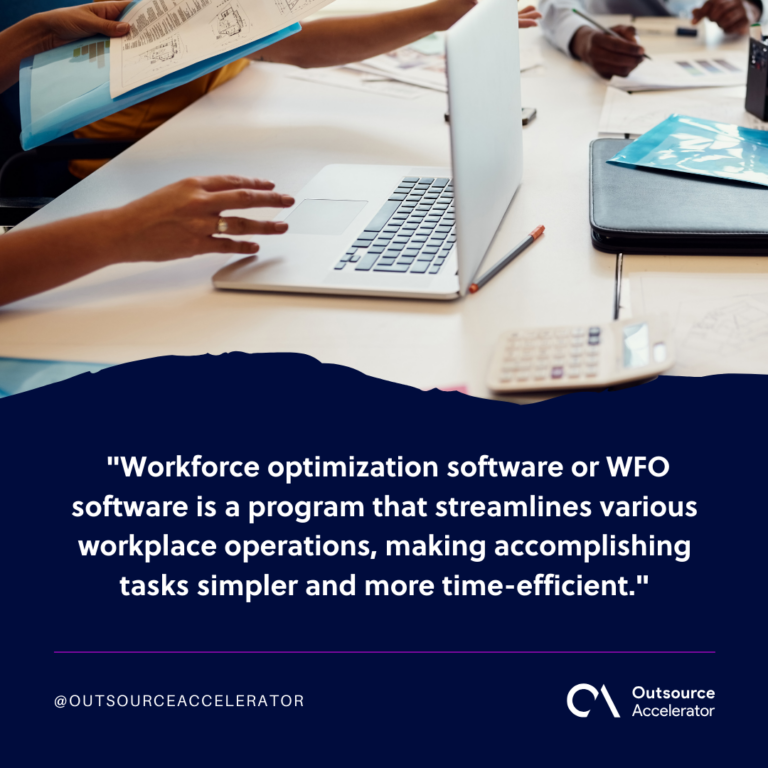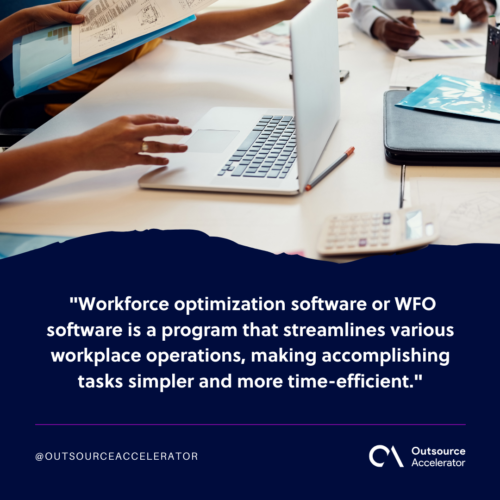 Benefits of workforce optimization software
Workforce optimization software are game changers for company operations. Here are some ways they can help your business succeed:
Boosts employee productivity
When company operations are more streamlined, they are easier and quicker to accomplish, making employees motivated to work and finish their tasks.
Additionally, these software help monitor employees' activities. They can also measure their productivity, including areas where they need more improvements.
Time and resource efficiency
Several administrative functions take time and resources to complete, such as HR work, talent acquisition, scheduling, or administering benefits.
With good workplace optimization software, a lot of costs and time can be cut down significantly, allowing you to save and allocate more resources for other things.
Easier data management
It is easy to get lost in a sea of data and records when running a business. You can remedy this with WFO software, as you can keep your files organized and have them readily available.
8 best workforce optimization software solutions
There are many workforce optimization software options available. Here is a rundown of the top eight to choose from:
If you are looking for a software that optimizes your interactions with customers at the contact center, Calabrio is the one for you.
The main selling point of this software is maintaining quality assurance, monitoring speech analytics, and call recording.
Its cloud-centered Calabrio ONE suite analyzes all your interactions using the Voice of the Customer to improve customer satisfaction.
With this software, you can also create a centralized customer database that you can easily access and integrate with your CRM system. You can use it to create customized dashboards, scorecards, and reports.

BambooHR is a software that centers on human resources tasks, such as applicant tracking, hiring, onboarding, and training.
This tool is great for HR leaders to manage and monitor different teams and individual members, thanks to its built-in analytics tools.
One of the main selling points of this software is its quick and easy payroll administration. From tax filing to attendance tracking, the process is a lot more streamlined and easily accessible for the employees.
Verint Systems is a great option for optimizing customer engagement and workforce management. This cloud-based software is equipped with solutions to enhance productivity, automate scheduling, and reduce costs.
It even offers RPA services, interaction analytics, and performance management to optimize and track the progress of potential leads.
Ultimate Kronos Group (UKG) prioritizes HR and workplace management solutions.
This software allows you to track and screen potential talent for your business, making the recruitment process easier. It also offers convenient workforce training solutions for employees.
In order to monitor your data results, UKG comes with workforce analytics, which increases accuracy and efficiency in the business.
With this tool, businesses of all sizes can streamline their HR operations and save a lot of time and resources.
Automatic Data Processing Inc. (ADP) is another HR-centered platform. It can help optimize any HR-related task, from payroll to taxes.
You get a single centralized dashboard where you can manage your workforce. Its time-tracking and scheduling features help employees manage and increase their productivity.
The recruitment process is more streamlined for hiring managers, thanks to its integration with ZipRecruiter. You even get AI and machine learning tools to assist you by providing insights.

Oracle's data management capabilities make it a well-known option among businesses. Its cloud-based Human Capital Management (HCM) system aims to improve HR management in all aspects.
This software helps companies optimize their time, labor, and payroll management and lets you track 100 customizable metrics across the board.
Additionally, all your hiring needs, such as onboarding, recruitment, payroll, and performance management are easy to access, making it more simplified and time-efficient.
Rippling can help manage your HR, IT, and financial needs all in one convenient place. Even if different systems are unrelated, such as payroll or technology, this software can help you organize everything.
Processes that may take a while if done manually can now be accomplished in a few seconds. 
An example is onboarding, as Rippling can set up an employee's payroll, benefits, access to apps, and company-provided laptops.
Something that sets this software apart from others is its financial optimization capabilities. It can help manage your corporate card and bills, which takes a huge load off your finance team.
Monday.com allows companies to create optimized workflows that manage several facets of a business. This includes customer management, project management, and HR-related tasks.
This software is a true jack of all trades as it can do all of the above, even organize file storage, and foster team collaboration and employee wellness.
This type of flexibility allows businesses to increase efficiency and productivity in any area they desire, making it ideal for enterprises of all sizes.
How to choose the best workforce optimization software
There are many different types of workforce optimization software, each with its own strengths and weaknesses.
With the many options available, deciding which is the best one for your business can be confusing. Consider the following criteria to help narrow down your choices:
Ease of use
Managing workplace tasks is difficult enough as it is, so choosing a workforce optimization software that is easy to navigate will make all the difference.
Since, ideally, every employee will be using the software, not just the HR managers or leaders, you want one that is user-friendly with a clean interface and easy to learn for everyone.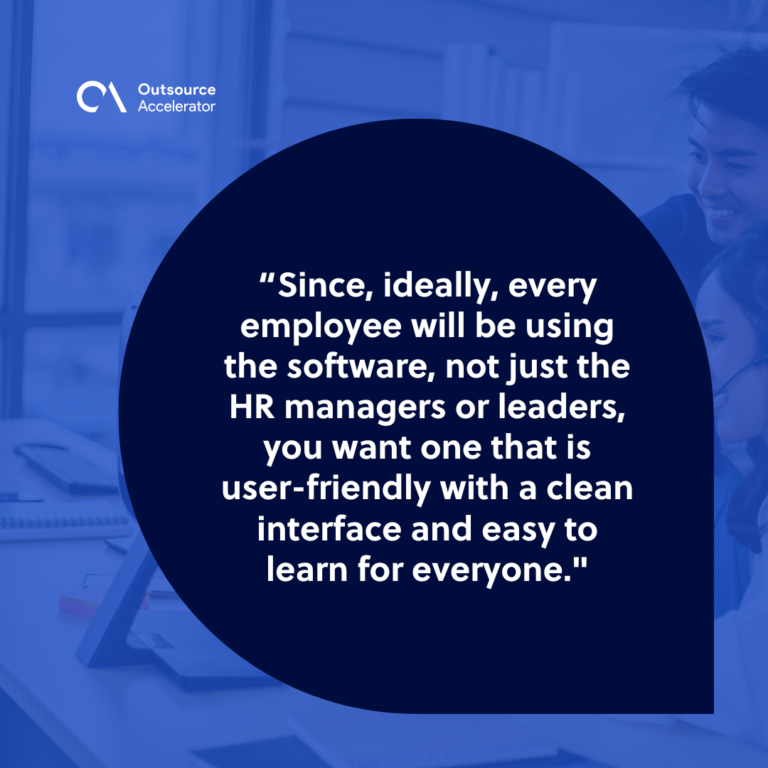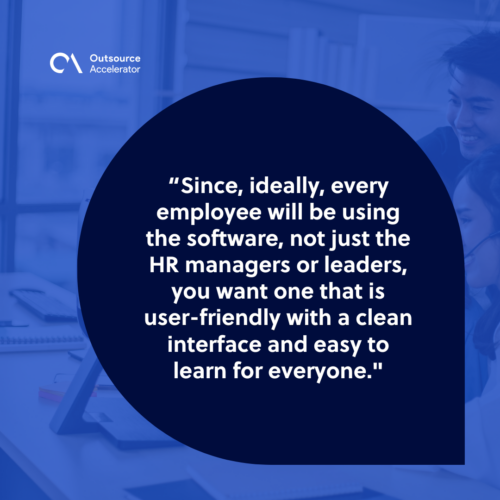 Scalability
Scalability is an important factor, especially for new, smaller businesses. As a business grows, so does the amount of work they have to do and the number of operations they have to manage.
Being able to scale up or down depending on the volume of work to do is crucial. Additionally, determine if having an increase in employees and tasks to accommodate is still within your budget.
Features
Before choosing software, it is important to know what kind of features will help you accomplish your tasks.
For example, do you need to optimize your HR department by cutting down recruitment time? Do you need a proper organization of your IT department's technology?
Pricing
Not all software is free, and the ones that are usually come with their limitations. If you need one with more features, it will be more expensive.
Find the best software that fits the company's budget and choose the most cost-effective plan to help you achieve your goals.