5 Reasons why impact sourcing matters for your business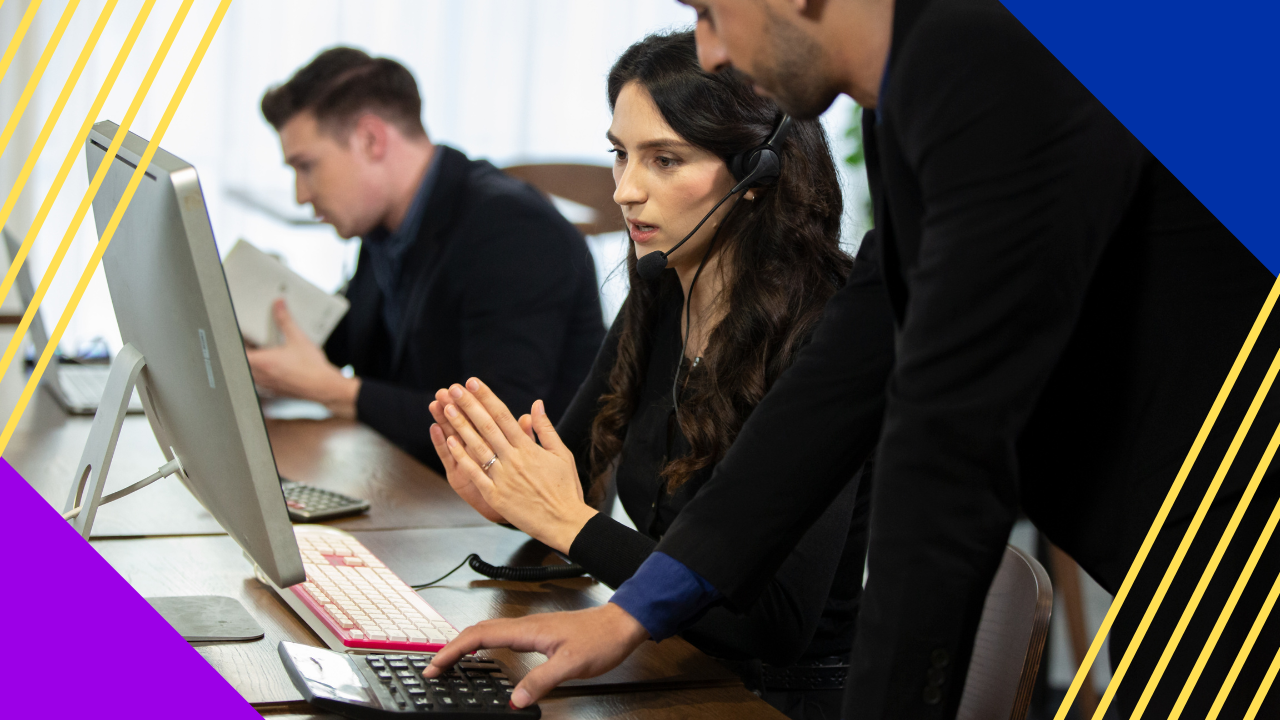 Doing business nowadays requires more than simply marketing your products and selling your services to your customers.
Your customer loyalty could reflect the way you run your operations. Having a high-quality and efficient work environment with engaged employees brings tremendous success to your company. One way to achieve this is through impact sourcing.
It's never too late to apply impact sourcing to your business. For starters, here are some reasons why impact sourcing matters to organizations today.
What is impact sourcing
Impact sourcing refers to a form of employment where organizations hire employees with limited prospects. This practice is most common in the service industry, particularly in BPO companies.
Impact sourcing is philanthropic in nature. Its main goal is to provide career opportunities for people in marginalized sectors, mostly focusing on employing women, youth, and people in developing countries.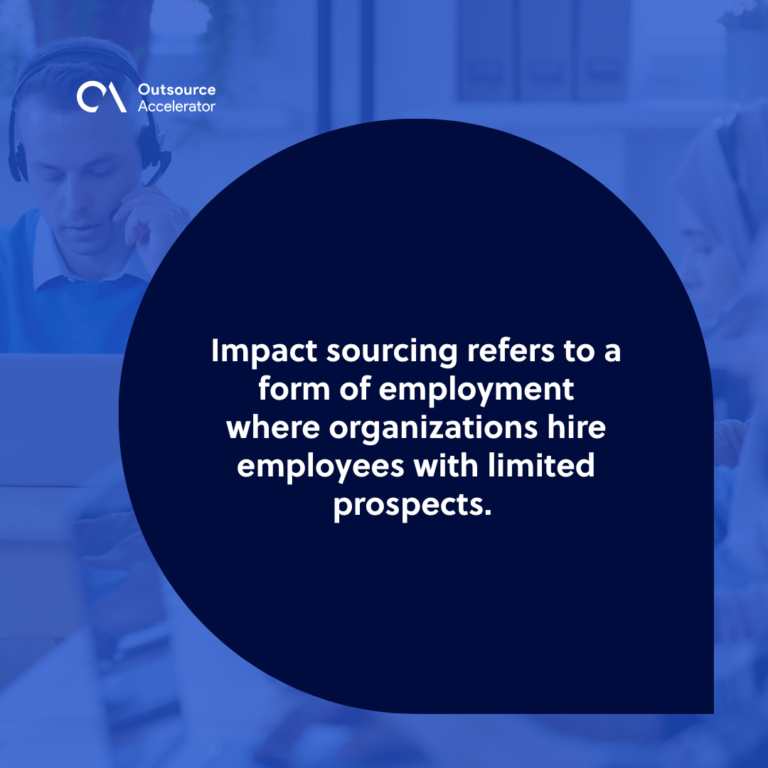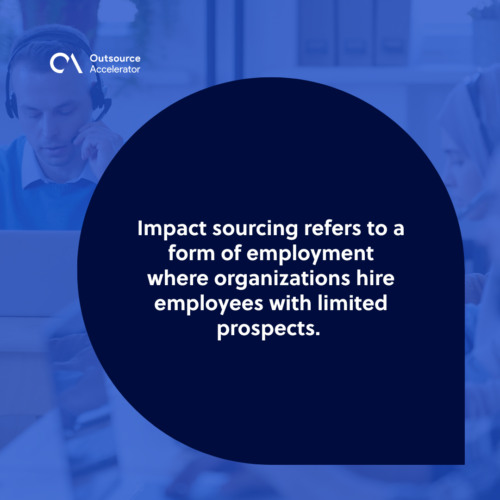 Why impact sourcing matters for your business
Beyond its philanthropic advocacy, impact sourcing is a win-win for both employees and companies that implement them. Eclaro, a BPO company based in the Philippines, is a perfect example of how this practice strengthens organizations further.
As a part of its corporate social responsibility, Eclaro gives back to their community through several programs such as the following.
Eclaro Academy

.

Eclaro Academy

is a technology institution providing quality education to underprivileged youth. It currently has over 2,600 students ranging from kindergarten to college students.

Charitable affiliations. Aside from contributing to charity, Eclaro hosts fundraising events and provides volunteer support to the causes they care about. Some of the notable activities they held included blood drives and relief operations.
Diversity and sustainability practices

. Eclaro not only champions social responsibility through external practices. They also practice diversity in recruitment and sustainability detailed through Environment Management Systems (EMS).
The following are some of the reasons why impact sourcing matters for your business.
Reduce employee attrition
Companies hiring impact workers experience reduced attrition and high productivity rates. 
Rockefeller Foundation's research shows that impact workers have 15-40% lower attrition than other employees.
This usually comes with the notion that most of them show their gratitude towards their employers.
Get long-term savings
With reduced attrition and increased customer loyalty comes bigger savings in the long run.
Gallup estimates that employee turnover can cost at least one-half to twice an employee's salary. Reducing attrition through impact sourcing can help them save on this cost as they see it long term.
Become more inclusive
Through impact sourcing, organizations can create a more diverse and inclusive work environment where everyone can thrive.
Having impact workers on play not only opens new ideas in terms of collaborative work. It even helps employers improve their policies and programs on employee welfare, keeping tabs on what their teams need to keep them engaged.
Appeal to your customers
Like in corporate social responsibility, impact sourcing helps businesses engage their customers better.
Word of mouth is one of the ways companies can easily get new customers from their existing ones. Organizations practicing impact sourcing give customers the opportunity to provide better information on their brand and services.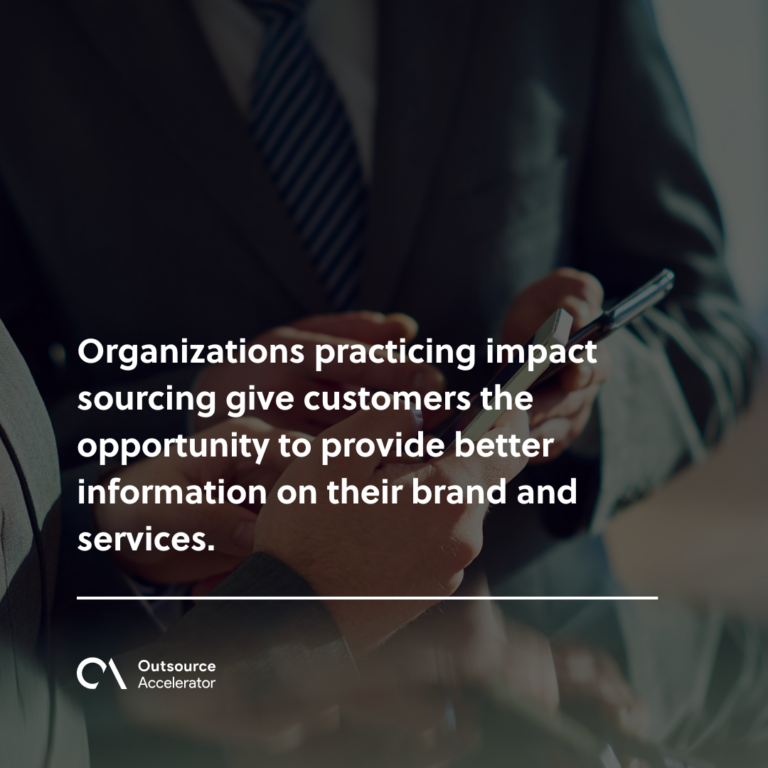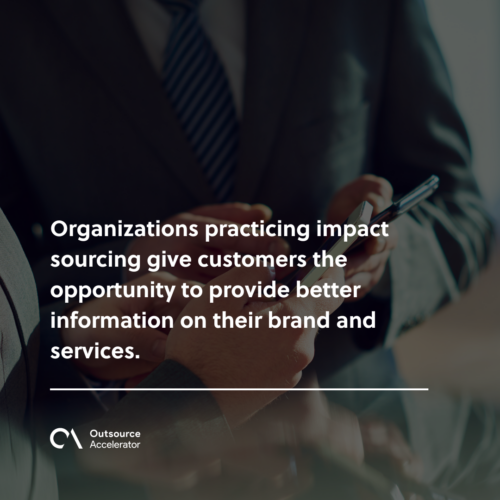 Create a lasting impact on your community
Lastly, impact sourcing done right creates a lasting impact on the business and the local community it serves.
For most entrepreneurs, impact sourcing provides a more sustainable way of employment and giving back to their communities simultaneously. Eclaro shows this best through Eclaro Academy, scholarship programs, and other philanthropic causes.
Impact sourcing changes the way businesses work
All in all, global organizations are pushed to create a more sustainable way of business, especially through economic uncertainties. Companies need to build their reputation and create good image to their customers and employees in return.
Impact sourcing gradually changes the way businesses operate. More than bringing revenue, it helps connect the global talent with employers worldwide while providing opportunities to the marginalized sectors.
It is not too late to start with impact sourcing in your organization. A lot of service providers such as Eclaro can guide you throughout the process. You only need to get in touch with your preferred provider right away.