What makes the Philippines great for your business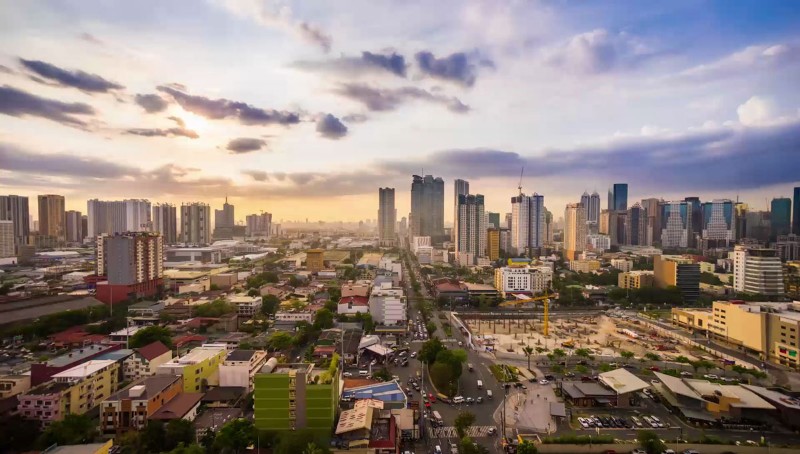 What makes the Philippines great to build a business in?
Filipinos.
Not all.
But most.
I am not saying this because I am a Filipina.
I am saying this as a person that has first-hand experience on what it is like here in the Philippines.
So, really, because I AM a Filipina and have no choice but to live here and encounter all aspects of the Philippines.
I just said that for dramatic introduction.
But, seriously, it's the citizens that make this country great.
Not all of them but the significant majority that I will introduce to you in a bit.
Just so you can trust my judgement, I will give you a run through of who I am.
I am a 27 year old Filipina who has been working for 7 years now.
I came from a middle-class family and has grown with the influence of western culture — like most of other Filipinos out there.
No, I don't live in a forest.
No, I don't climb trees in my free time.
And yes, I am a college degree holder.
I am part of the literate percentage of the Philippines which is 90% and as well as the working population at 95% as reported by the National Statistics Office of the Philippines for 2017.
With that being said, you may clearly understand that I can represent the majority of the Philippines for saying that we are what makes our country great.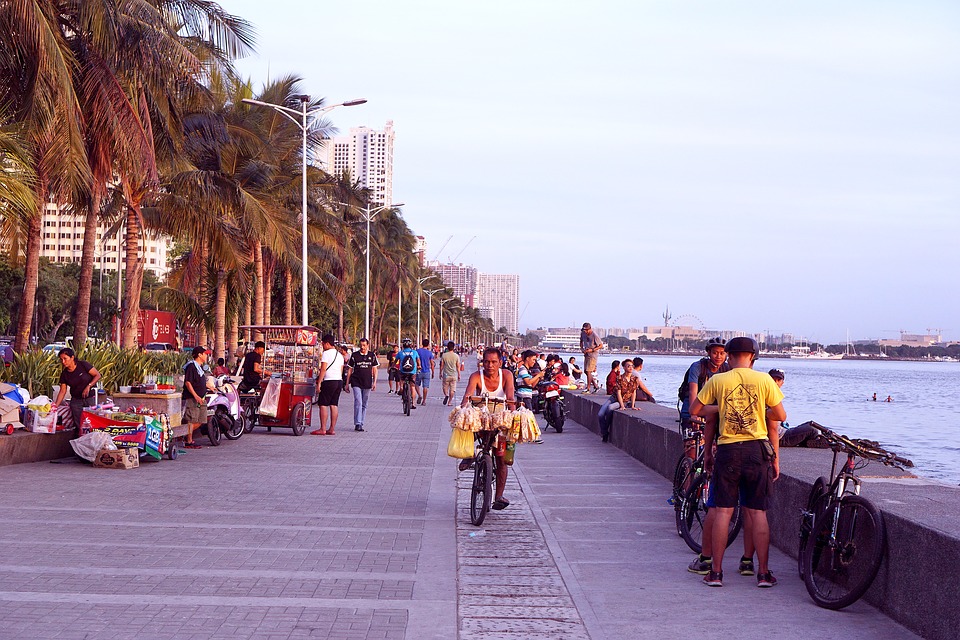 We are hardworking and very driven people.
It's just in our nature.
What drives us to be that way?
Our families. The relationships we build.
Filipinos are very loving and family-centered humans.
We live in packs and always choose our family above everything else.
We are not only the Pearl of the Orient, but also the Heart of the Orient.
In foreign countries, when the news would discuss the Philippines, they give this notion that we are a very poor country with mostly people living in poverty and experience violence.
Yes, there is poverty and violence in our country but what country doesn't have that?
We thrive in our flaws by building relationships and working hard for our families.  
I came across Thomas Graham that did a Tedx talk in collaboration with one of the top universities here in the Philippines.
He talked about the Genius of the Poor.
He spoke that, Filipinos are resilient and survive the adversities of life.
We do that by waking up everyday with a purpose
Caring for the people we love.
That love and care, shows in everything we do.
And those who experience our charm would always want to stay or visit the Philippines because of it.
A lot of foreign businesses have landed here in the Philippines not just because of the great opportunity but because we are a joy to be with and work with.
Have you ever gone to work and felt like it was your second home?
No?
Well, work should be your second home, since you spend most of your life working.
That's what the Filipino demeanour offers in a working environment.
We treat everything and everyone with care.
Mainly because we want to work well for our family but also it's just in our nature to create good relationships with the people we encounter.
It may sound corny but deep down inside everyone, no matter where you're from, we live for corny.  
I currently work for Frontline Philippines as a Project Manager.
I've had other occupations before.  
I started earning money for myself at the age of 13 and never stopped since I saw how my mom was so happy when I bought her a crystal frog figurine out of my own earnings.
Priceless.
Frontline Philippines is different from all the other workplaces I've been.
My bosses, men of innovation and influence, never believed in doing things the conventional way.
This is not an exaggeration.
It's simply the truth.
They have been awarded for implementing offshore business models and concepts that several firms have been implementing nowadays. 
Even how they treat their staff and vice versa is pretty different. 
I for one, get to freely speak my mind and make arguments with them.
And for me this is very essential in a workplace because it creates a safe area to be yourself. 
It gives each employee the power to reach their full potential and act like business owners rather than just warm bums on a seat.
This is very uncommon in the Philippines, because most executives and bosses would want their employees heads down buried in work than contribute in running the business.
My bosses want to hear what their staff have to say in important matters and always acknowledge their voices.
Another is that, Frontline Philippines has built it's core values on the foundation of the concept of everyone is treated as family.
Since I joined in 2014, before 200+ employees, we worked by carrying the weight all together.
No one gets left behind.
We enter the trenches together; we also exit it together.
And since then, we've grown to 800 times our size when I joined the family.
The management also has established a Staff Welfare fund last year that has aided at least 20 staff with their medical problems. 
The fund for this has been collated from all staff contributions from each salary cut off and client donations per month.
This is just a few insights in the growing and supportive family you'll experience in Frontline Philippines. 
Aside from the amazing structure that was built by Frontline, I assure you that it's also the staff, Filipinos, that have pushed for this environment to be established.
Again, we treat everything with care.
I for one have always placed the best interest of my boss first.
As part of the managing team, our top priority is to make his life as simple as possible.
We manage and fix any problems first before we involve him in it.
Like a well oiled engine, we work together to get things done well and timely.
That is the simple goal.
We are not at all perfect, we have do still encounter setbacks.
And whenever there is a setback, we recover immediately.
We use our strength as a team to fix whatever it is that needs fixing.
We make sure that our boss gets the A-Team every single time.
Aside from making our boss happy, we also put in our effort in making our clients happy.
Whenever our clients come to visit, they can have us arrange anything that would aid them in making their business trip here in the Philippines.
And when they ask for that, we don't only make it happen, we make it as convenient as possible.
We do this so that they could get to meet their team members without the hassle of the small details like, where to stay, set up station, who to call, and all the other dozen things that is time consuming. 
So, what makes the Philippines great to build a business in?
Still. The Filipinos.
If you experienced having at least one good Filipino in your team, you know that every statement I shared here is true.
Now imagine having an entire team of Filipinos that care for your business as much as caring for their family. 
Amazing Right?
Aren't convinced yet?
Okay.
Don't just take my word.
Visit the Philippines.
You can come visit our beautiful beaches and sip sweet mango shakes.
Then you can explore doing business with us after. 
And I'm sure, you'll find that we are just as great as our amazing beaches. 
Or maybe even greater.