VMS recruiting: A quick guide
Posted on September 13, 2022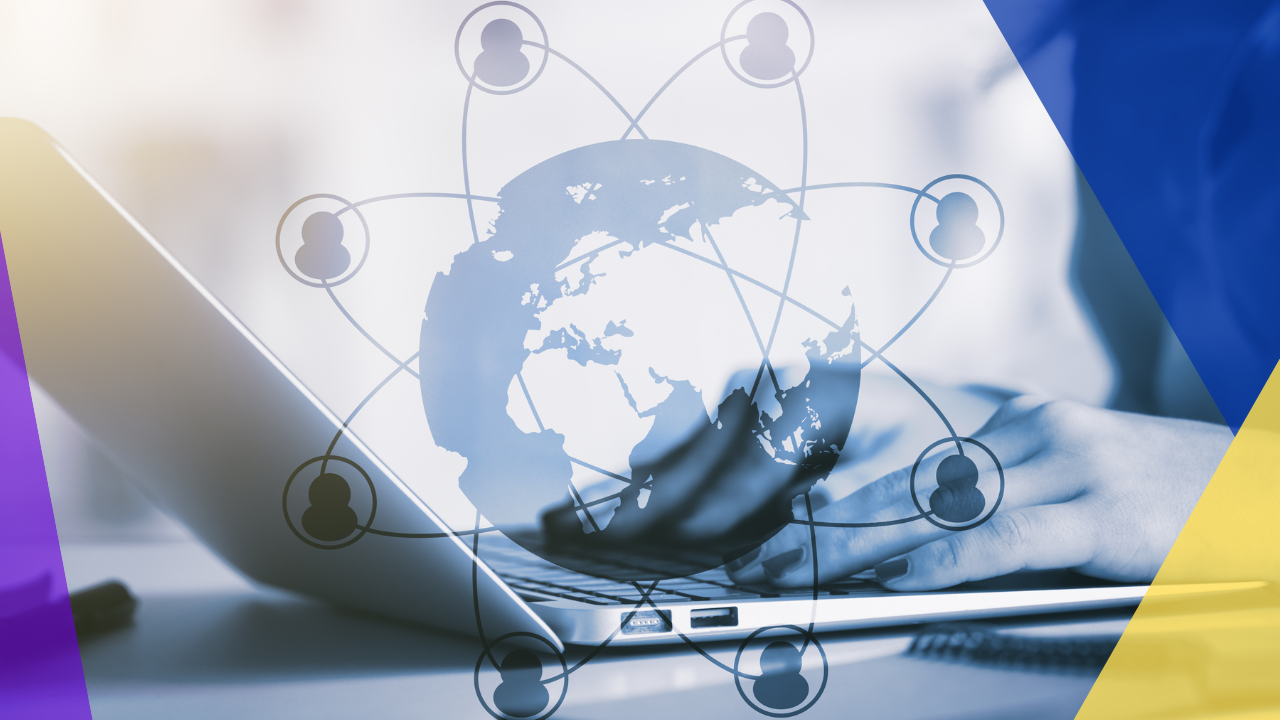 In this today's fast-paced business world, there are several ways to streamline processes using modern business information technology. One of these includes companies utilizing a Vendor Management system (VMS), especially in the staffing industry. 
Staffing and recruitment agencies widely use a VMS platform since it offers great advantages, not just for recruitment but the business processes in general. 
In this article, we'll explain what a VMS recruiting platform is, its function in staffing firms, and its key benefits to businesses.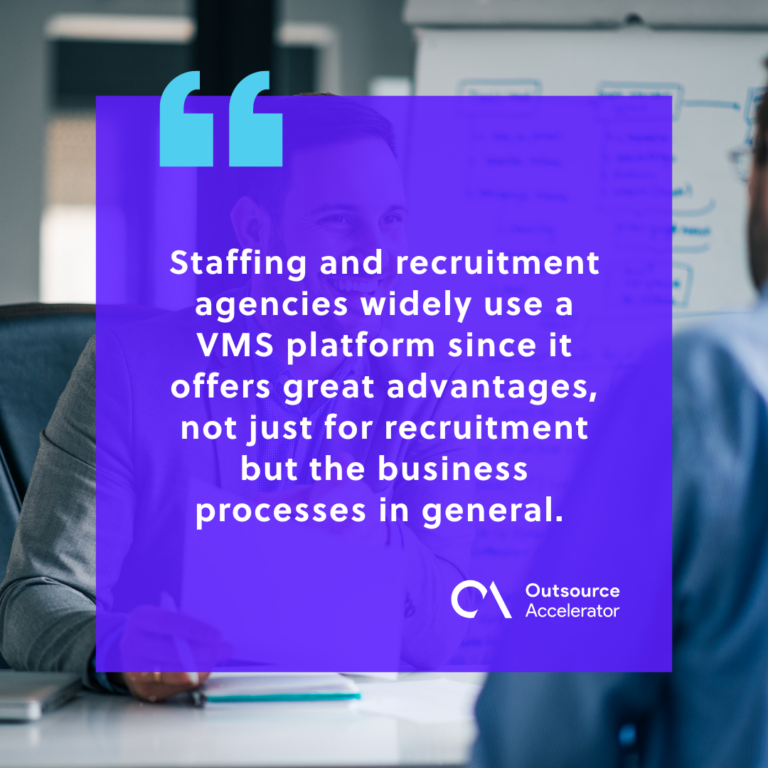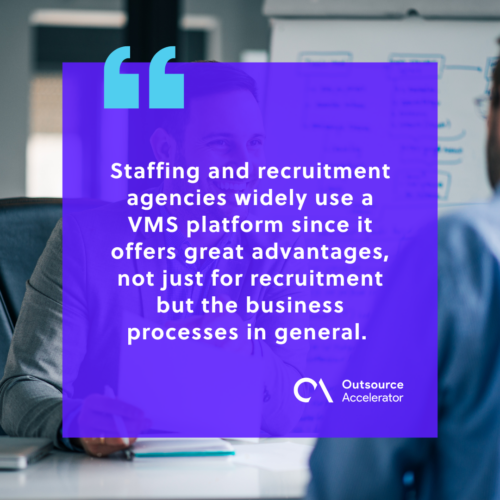 What is VMS in recruiting? 
Simply put, a vendor management system is a software that facilitates the acquisition of staffing services between employers and staffing suppliers. 
VMS platforms allow recruiters and their clients to exchange data and information and do transactions online.
Some companies that procure their employees through staffing solutions often use vendor management systems. 
How does a VMS recruiting platform help staffing firms? 
Compared to when VMS platform was not yet developed,  staffing companies are more prone to errors, delays, and incoherent processes. A VMS recruiting platform has paved the way for organizations to have an efficient recruitment process. 
In fact, almost 50-60% of the fortune 500 companies are now using vendor management systems in their business processes. It allows them to reduce operational costs, increase efficiency, and it also helps them stay up in the market. 
Firms significantly rely in today's modern technology for effective business acquisition and communication. 
As for a VMS platform, it includes the following features:
Dissemination of temporary requirements

Collection of talent submissions

Interview schedules

Job offers

Timesheet management 

Billings
Through a VMS recruiting platform, recruiters can view, sign and manage their clients' job openings, including submission of potential candidates. Clients, meanwhile, can review the talents. 
That said, VMS helps staffing firms increase their profitability, and it gives the opportunity to scale up business operations.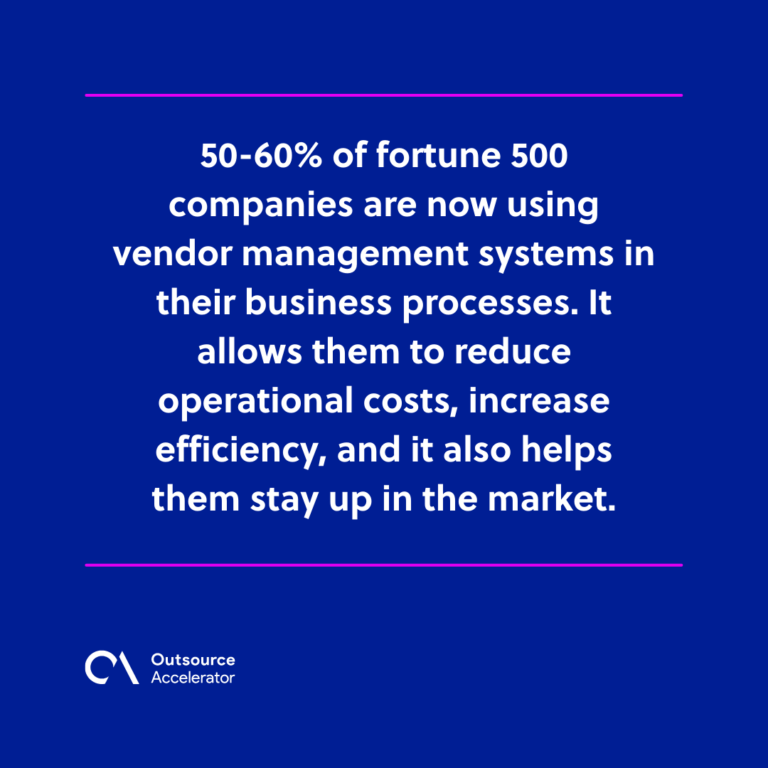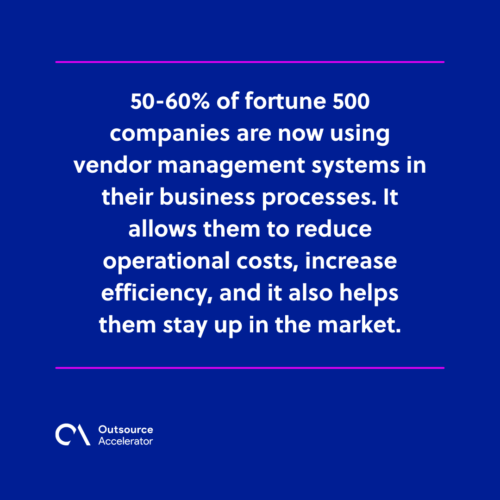 Key benefits of a VMS recruiting platform
It is worth noting that a vendor management system (VMS) offers a number of advantages for both staffing firms and businesses. It makes their operations more efficient and effective.
Let's take a closer look at some of the benefits of a VMS recruiting platform. 
Automated business processes
More companies pivot to automation since it allows operational efficiency and it can eliminate menial and repetitive tasks. 
An automated hiring process allows staffing firms to assess talents and ensure that they are the best candidates for a given role. 
A VMS lets recruiters schedule interviews, streamline the staffing process and accelerate onboarding procedures. 
Improved vendor onboarding processes 
A VMS platform automates workflow and workforce processes. It helps businesses to improve efficiency in sourcing, invoicing, project management, onboarding, and off-boarding. 
VMS facilitates and allows staffing firms to view details essential for onboarding processes such as job skills, qualifications, experience, salary, and nature of employment. It significantly saves a lot of time for the recruiter.
It is important to note that VMS simplifies the planning processes, talent strategy initiation, and selection of candidates suitable for the positions. Moreover, it provides better access across staffing vendors and businesses. 
Provides a pool of talent within the demanded time 
Another key benefit of VMS in recruiting is it provides an essential pool of candidates within the demanded time. 
In some cases, clients require talents within a specific time frame, staffing firms make it possible through a VMS platform. A VMS recruitment platform helps staffing agencies find the right talent for their client through a collection of resumes stored in its system. 
Improve transparency
VMS enables transparency as it allows everyone to track and manage all the activities and results in the entire recruitment process. 
VMS recruiting is the best solution for suppliers who seek to understand their KPIs using the available data. Having an overview of these data also helps staffing firms to improve their strategies and processes, and generate more quality talent. 
Increased business opportunity 
VMS recruiting unlocks business opportunities for vendors to expand their client base. 
With a VMS platform, staffing suppliers can cultivate good relations with their business partners as it ultimately ensures that both parties provide for each other's business needs. 
VMS helps vendors to have improved communication with clients, and it makes it easier to give feedback as well as updates. 
VMS recruiting in a nutshell 
VMS offers a number of benefits to businesses, from automation of business processes to increased business opportunities. 
A VMS recruiting platform has reinvented the recruitment process. Businesses that highly rely on a contingent workforce to help with their day-to-day operations are able to take full advantage of a staffing vendor.
It helps staffing vendors increase their overall efficiency and augment their recruitment processes.