Exploring the basics of virtual accounting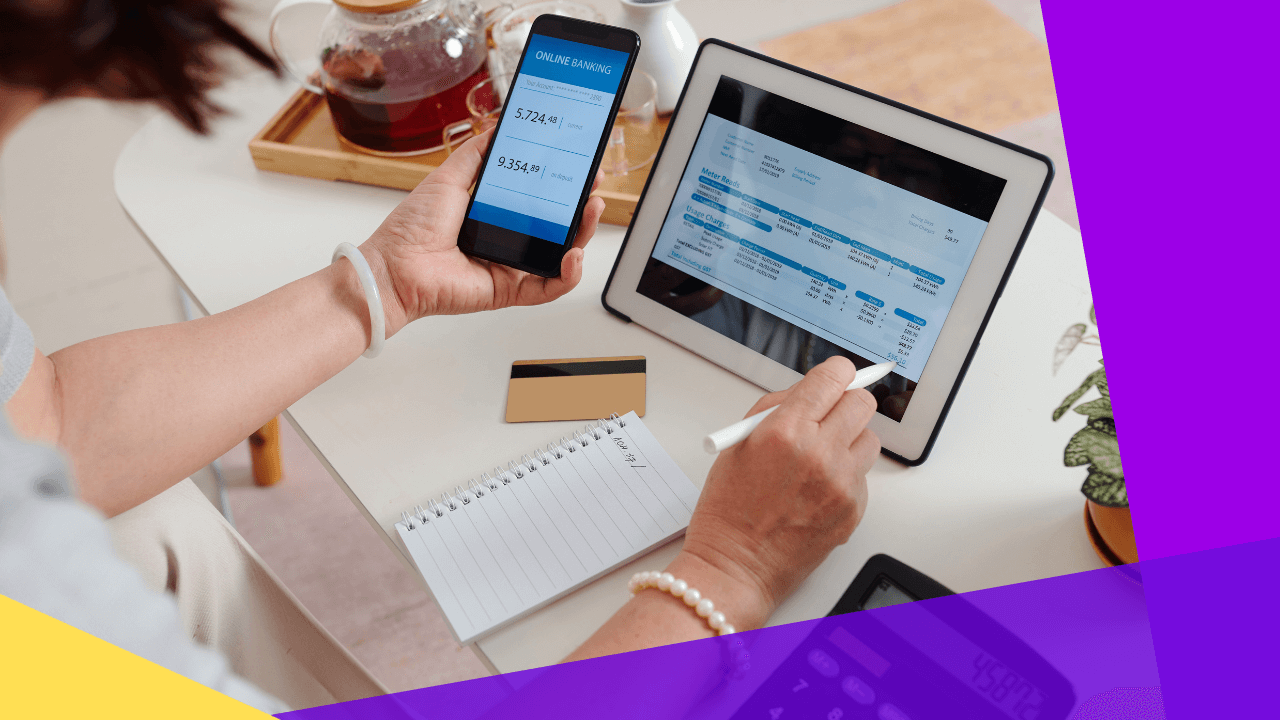 With the introduction of innovative fintech solutions, the traditional methods of conducting financial operations have become outdated. 
Streamlining processes is a way to adapt to this changing environment. This ensures that companies remain competitive and agile in delivering their services. 
Keep in mind that the financial sector is highly data-intensive, and automating accounting functions enables quicker data access and analysis. It provides a significant advantage in making timely, data-driven decisions.
One such solution gaining prominence in this matter is virtual accounting. This innovative approach to accounting is revolutionizing the way businesses manage their finances. 
What is virtual accounting?
Virtual accounting represents a modern paradigm shift in financial management services. It's considered as part of the fintech solution that transforms how accounting and bookkeeping tasks are managed.
In virtual accounting, a team of professional accountants and financial experts operates remotely. This makes it feasible for businesses to access various accounting services without needing an in-house accountant.
Cloud-based accounting software and applications are employed in virtual accounting, which enable data storage, sharing, and processing in a digital, remote environment.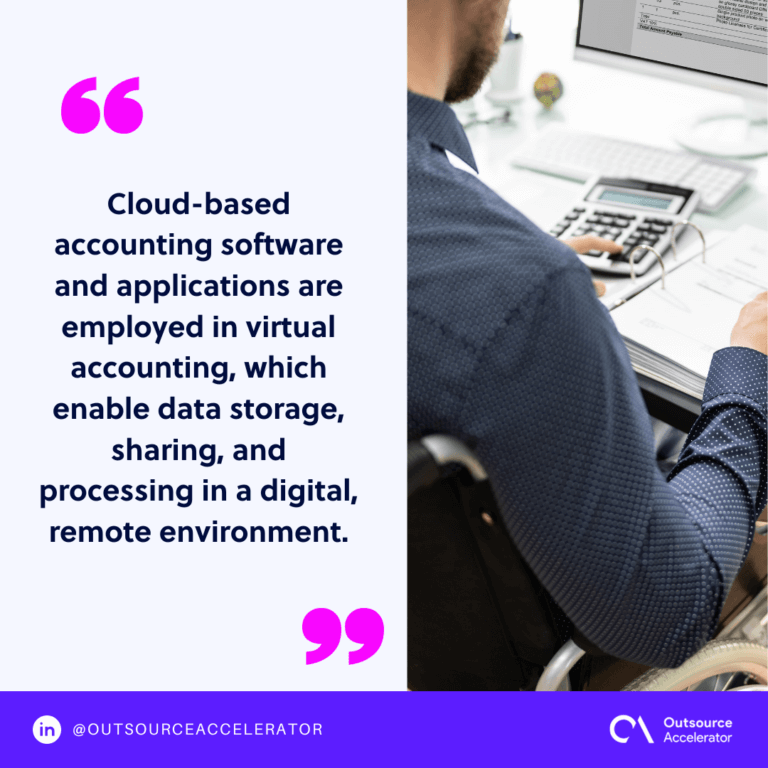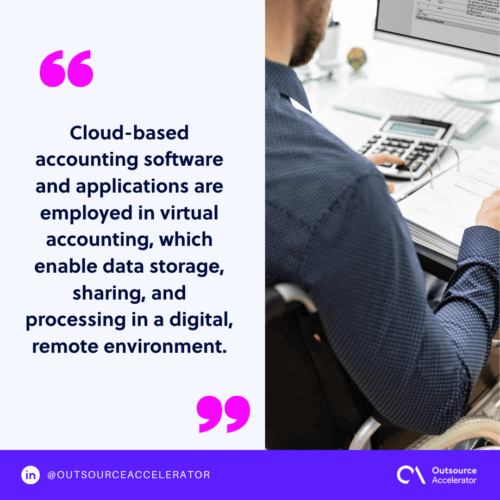 Virtual accounting vs. Traditional accounting
It's essential to compare virtual accounting with traditional accounting to gain a better understanding of the automated financial process:
Cost-efficiency 
Traditional accounting involves hiring full-time, in-house accountants who require salaries, benefits, and office space. In contrast, virtual accounting services are typically priced on a subscription or pay-as-you-go basis, reducing fixed overhead costs.
Accessibility 
In virtual accounting, financial data is stored in the cloud, making it easily accessible from anywhere with an internet connection. Traditional accounting may require physical access to paper records or on-site servers.
Automation 
Virtual accounting relies heavily on automation tools and software to streamline financial processes. Traditional accounting processes can be more manual and time-consuming.
Benefits of virtual accounting
Virtual accounting offers a plethora of benefits for businesses of all sizes. Let's explore some of the key advantages it provides:
Automation opportunities
Virtual accounting uses accounting software that can automate monotonous tasks, such as: 
Data entry

Transaction categorization

Financial report

Bank reconciliation
This automated process reduces the risk of human error and saves time. It enables businesses to focus on strategic decision-making rather than getting bogged down in routine accounting tasks.
Efficient data sharing
The cloud-based infrastructure on which virtual accounting relies ensures that data can be accessed in real-time from anywhere with an internet connection.
This means that businesses and their accounting service providers can work with the most up-to-date information at all times.
As a result, this reduces the risk of errors and ensures that financial decisions are based on accurate and current data.

Real-time updates
Updates and reporting often follow a periodic, scheduled pattern. This approach can lead to the drawback of outdated information, which can result in missed opportunities for course correction and timely decision-making.
Virtual accounting takes a real-time approach to updates. Businesses can access and monitor their financial performance continuously.
Real-time updates not only empower businesses to respond swiftly to market changes and financial trends but also foster a more proactive approach to financial management.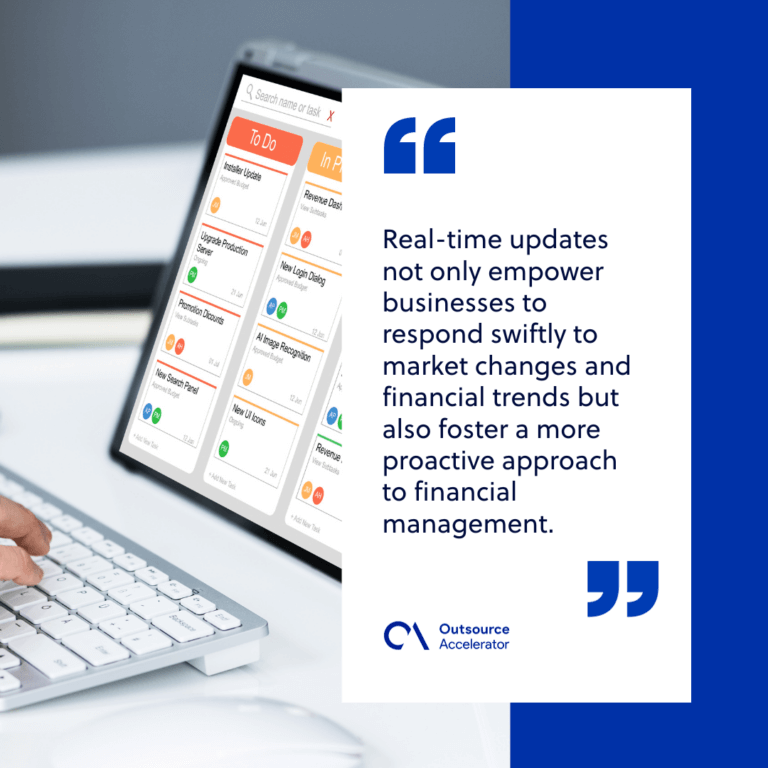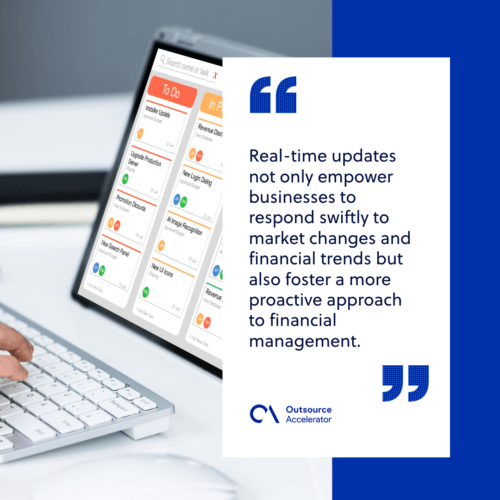 Virtual accounting services
Virtual accounting services are often backed by certified accountants and financial professionals well-versed in the latest accounting regulations and standards. This ensures that financial records are accurate and compliant, reducing the risk of errors or compliance issues.
Here are some of the key services that businesses can expect when they opt for virtual accounting:
Accounts payable and receivable management
One vital service that virtual accounting can handle is the accounts payable and receivable management. This service involves meticulously handling invoices, payment schedules, and credit control.
Businesses can entrust virtual accountants to ensure that bills are promptly paid while doing other initiatives like:
Monitoring the timely receipt of payments

Maintaining a healthy cash flow

Minimizing the risk of financial disputes
Financial statement preparation
Financial statement preparation is another essential component of virtual accounting.
This service entails the generation of comprehensive financial statements, including the following information:
Income statements

Balance sheets

Cash flow statements
Virtual accountants compile these documents, providing a clear and concise overview of a company's financial health.
Financial statements are not only valuable for internal decision-making but also serve external stakeholders, such as investors, lenders, and regulators.
Expense tracking and management
Expense tracking and management is an integral aspect of virtual accounting that ensures the efficient control of costs. Virtual accountants categorize and analyze expenses, allowing businesses to identify areas where cost savings can be achieved.
This service enhances the business's economic health by optimizing expenditure, maximizing profitability, and ensuring that resources are allocated efficiently.
Inventory and cash flow management
Inventory and cash flow management within virtual accounting are pivotal for businesses operating in various industries. Virtual accountants oversee inventory levels, monitor cash flow, and ensure that working capital is managed efficiently.
By maintaining a delicate balance between liquidity and inventory, businesses can ensure they have the necessary resources to meet their obligations while maximizing investment returns.
Bank reconciliation
Bank reconciliation is a critical service offered by virtual accounting. It ensures that all financial transactions are reconciled between a company's bank records and accounting records.
Virtual accountants handle this task with precision, providing businesses with confidence in their financial records.
Financial reporting
Lastly, virtual accounting services include financial reporting, a function that involves the generation of detailed reports that shed light on a company's financial performance.
These reports can be customized to meet the specific needs of the business and often include key performance indicators (KPIs) and financial ratios.
By offering insights into revenue, expenses, and profitability, these reports help businesses maintain financial health and attain their long-term objectives.

Virtual accounting streamlines financial processes
Virtual accounting is a powerful tool for businesses seeking to streamline their financial processes.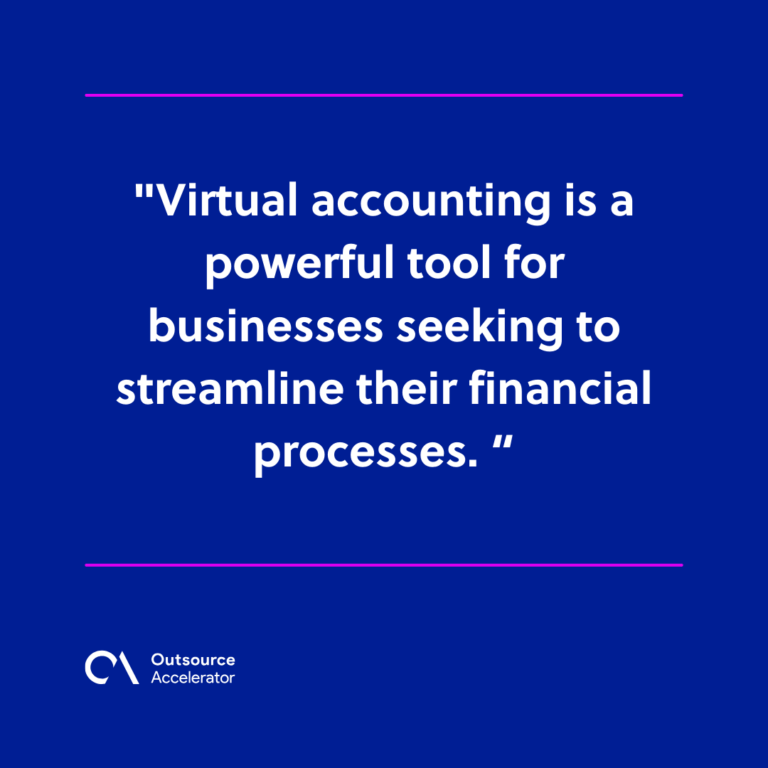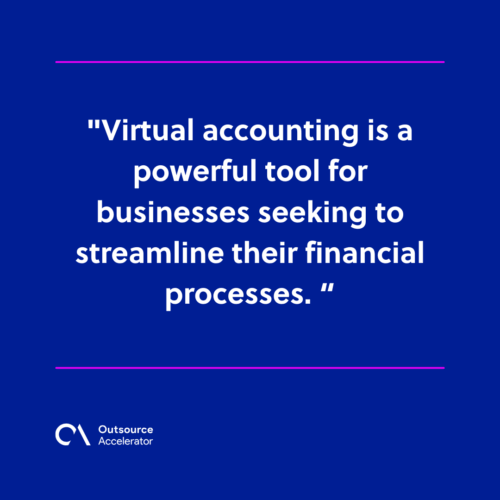 The automation and efficient data sharing facilitated by virtual accounting enhance efficiency. Time-consuming manual data entry and reconciliation tasks are minimized, allowing businesses to focus on more strategic activities.
If you haven't explored the possibilities of virtual accounting for your business, now is the time to consider this innovative solution.