Can UI/UX designers be outsourced?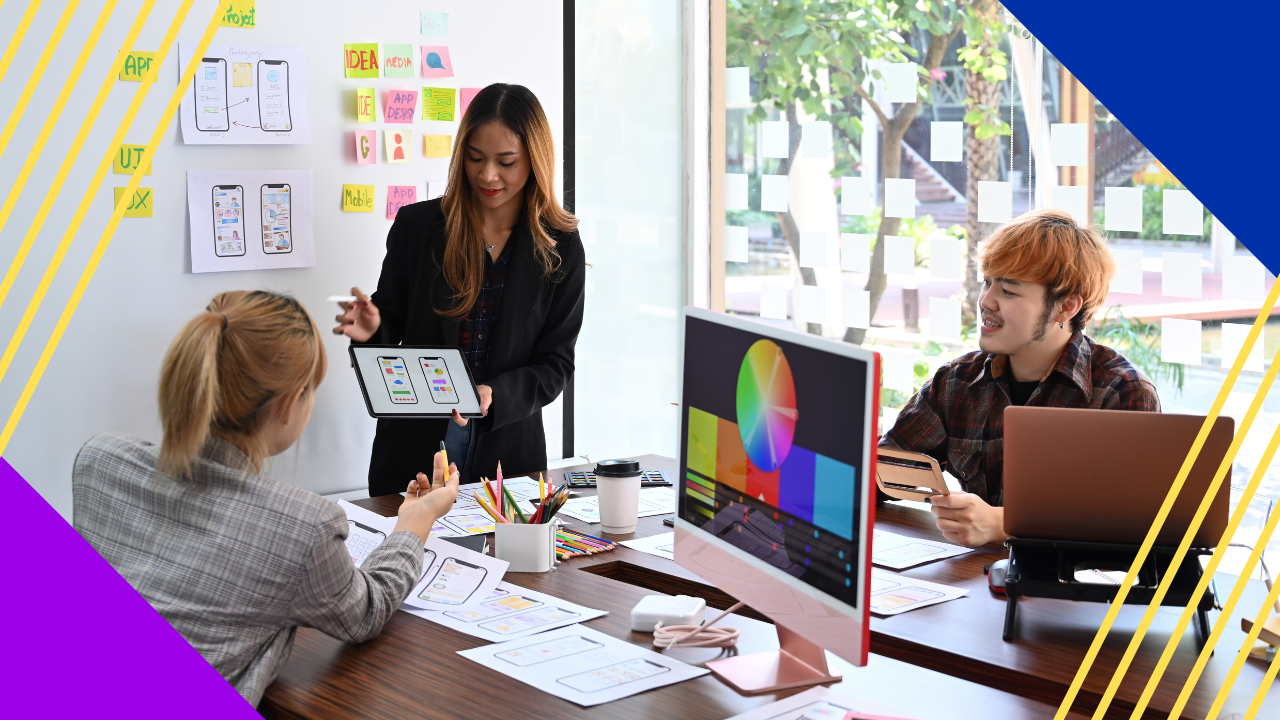 More companies nowadays are coming up with brilliant concepts for websites or applications. A single team from the IT department alone can't do this without the help of UI/UX designers.
However, hiring an in-house UI/UX design team and providing facilities for them can be expensive. Outsourcing has grown in popularity for business expansion or acquiring teams at a minimal cost.
While outsourcing can be an excellent option for this role, the question is, can UI/UX designers be outsourced? Let's find out in this article.
What are the roles of UI/UX designers?
UI/UX designers create an engaging and intuitive user interface that improves the user experience. They collaborate closely with developers, product engineers, and other stakeholders to collect ideas to incorporate into the design.
The UI/UX team usually does user research and application testing to ensure that the design's outcome meets the company's objectives.
Moreover, other responsibilities of UI/UX designers include the following:
Gathering user requirements

Creating navigational components

Designing graphic elements

Performing competitor analysis

Development planning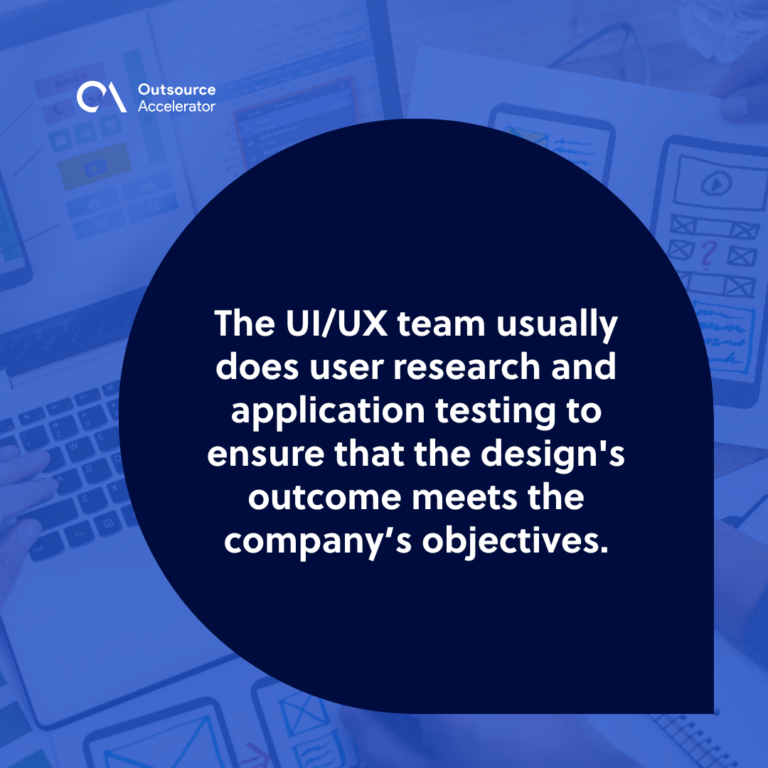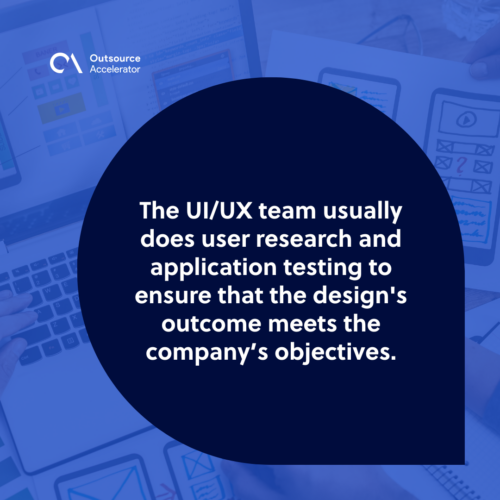 Why do companies need UI/UX designers?
UI/UX design is a critical component of every digital product. It entails developing an aesthetically pleasing user interface and improving the entire user experience.
Here are some reasons why companies need UI/UX designers:
Cost savings
UI/UX designers may help businesses save money in various ways. A well-designed interface may assist users in completing activities more quickly — reducing the time and resources required to accomplish a project.
They also help other departments resolve usability concerns before they become significant problem that needs expensive solutions.
Proven expertise
Another reason why companies need UI/UX designers is that they can provide continual feedback and improvement. This is done through collaboration with other departments and gaining insights through research.
This guarantees that the final product satisfies the client's expectations while maintaining quality.
Efficient use of time
UI/UX designers enable businesses to better utilize their time by simplifying the design cycle. They do this by developing accurate and non-time-consuming wireframes and prototypes. 
In connection, Saigon Technology's UI/UX team can contribute to providing a simple, functional, and overall enjoyable interface and user experience.
Can UI/UX designers be outsourced? 
Yes, UI/UX designers can be outsourced. Outsourcing UI/UX teams are becoming increasingly important as organizations strive to build applications that fit the growing preferences of their clients.
Leading software outsourcing companies, like Saigon Technology, provide top-notch UI/UX design services with their seasoned talents. 
Factors to consider when outsourcing UI/UX designers
Outsourcing UI/UX design, on the other hand, necessitates careful consideration, such as:
Getting to know the service providers

Establishing pricing

Training outsourced staff
But here are the most significant factors to consider when outsourcing UI/UX designers:
Project requirements and goals
Assess the project needs and goals when you outsource UI/UX designers. This covers the product's target audience, mission, and overall vision.
Acknowledging these characteristics helps employers select a designer that matches their company's and customers' unique demands. 
For instance, if a firm is creating a mobile app for a younger population, a UI/UX designer closer to the age bracket of the target market may be a good fit for the position.
Budget and timeline
Considering the budget and timetable when outsourcing UI/UX designers are also critical. This entails knowing about the cost of outsourcing and the project's deadline.
For instance, a company with a limited budget and a tight deadline may need a UI/UX designer who can work fast while maintaining quality.
On the other hand, a corporation with a higher budget can outsource senior UI/UX designers who can produce a more complex design.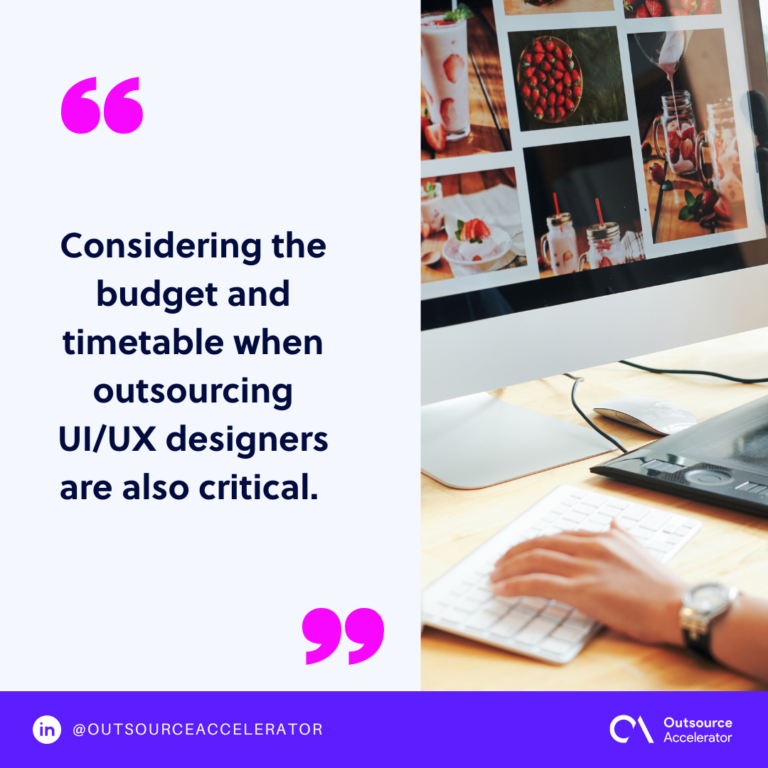 Experience and expertise of potential UI/UX designers
When outsourcing UI/UX designers, it is critical to take into account their level of knowledge and skills.
Thoroughly scan the talent's portfolio, and look for work experience equivalent to or related to the company's required skills. Assess their skills by giving the candidates a test (timed or on-the-spot evaluation in an in-office setup) to measure their abilities. 
These requirements allow employers to hire a designer who meets their firm's demands and standards.
Outsource UI/UX designers from Saigon Technology
Saigon Technology is a leading software outsourcing firm in Vietnam and is ranked among the top outsourcing businesses in the country. 
This firm offers UI/UX design outsourcing services and has a skilled team who can create an engaging user interface. This company also has a track record of success working with clients from different sectors.
Saigon Technology is the right firm to assist you with your UI/UX design needs!