Top 10 SaaS startups that revolutionized businesses in 2024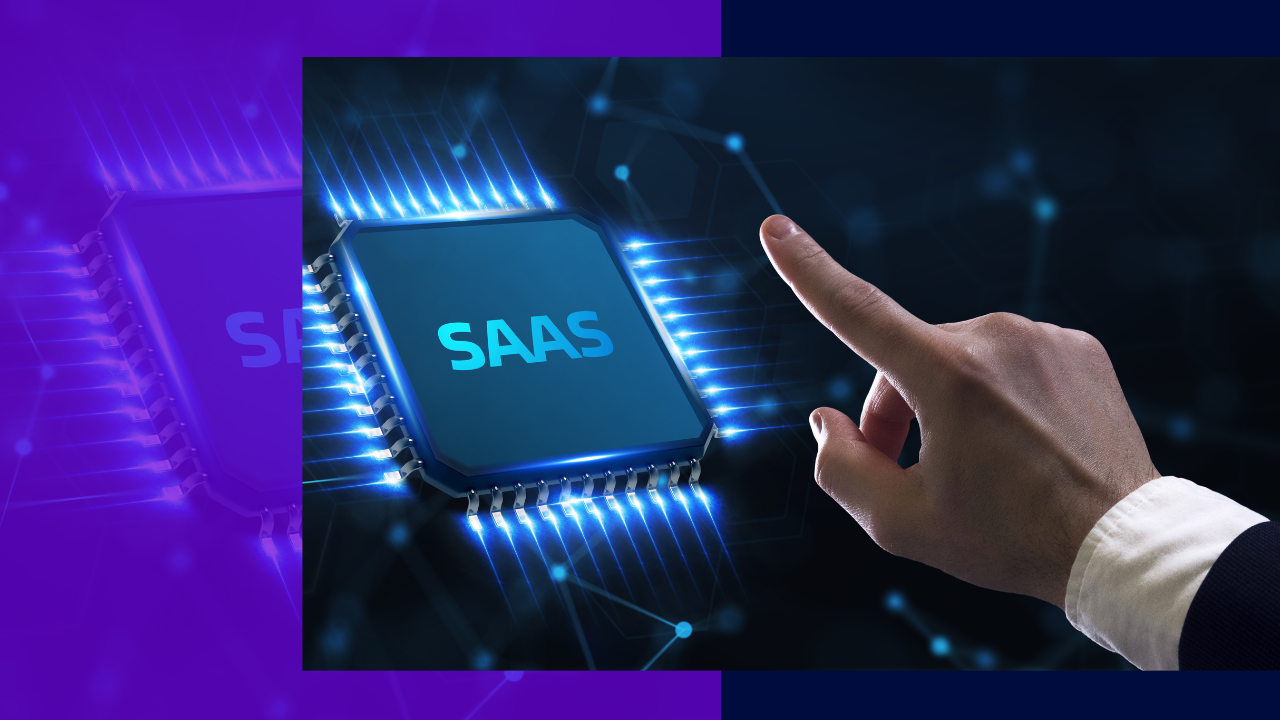 Top 10 SaaS startups
Many SaaS startups are starting to boom in today's time. There's undoubtedly a huge opportunity, but there is also a lot of competition and ways to make mistakes.
When the company has achieved considerable revenue growth, you'll be able to absorb errors and turn them into a business challenge to inspire success. SaaS is such a helpful tool when it comes to business operations. 
This article will outline 10 of the leading SaaS startups in 2023. 
What is software-as-a-service industry?
Software-as-a-service (SaaS) means users can access a software through their internet browser or a web-based application.
SaaS applications are sometimes called web-based, on-demand, open-source,[2] or hosted software. 
The software maker hosts their product on their servers, which is why SaaS products are sometimes referred to as web-based solutions.[1]
The SaaS sector provides internet-based software as a service. Software-as-a-service applications operate on the servers of a SaaS provider. Rather than installing and updating software, you may access it online.
The provider handles application access, including security, availability, and performance, relieving the user of troublesome software and hardware maintenance responsibilities.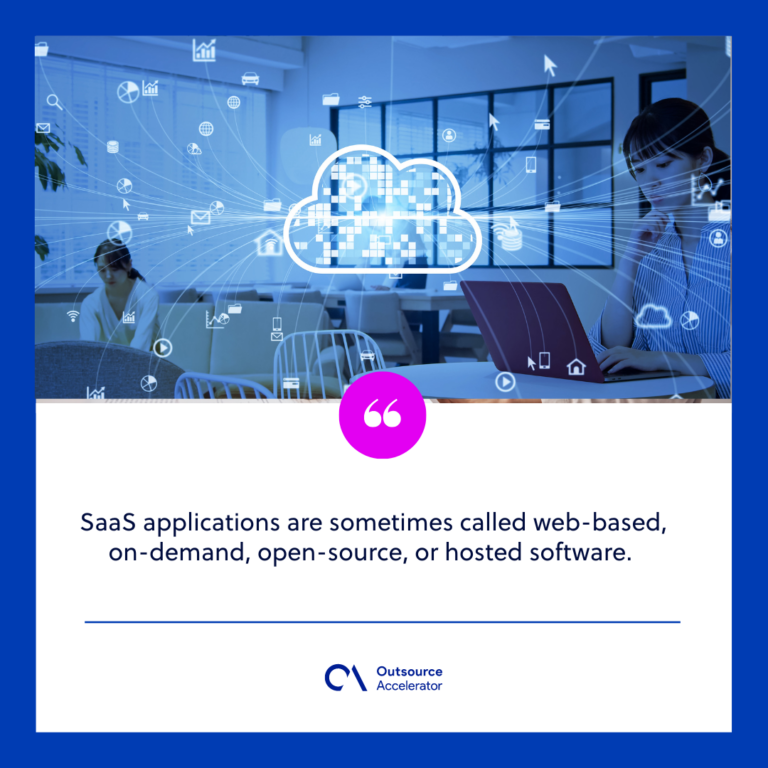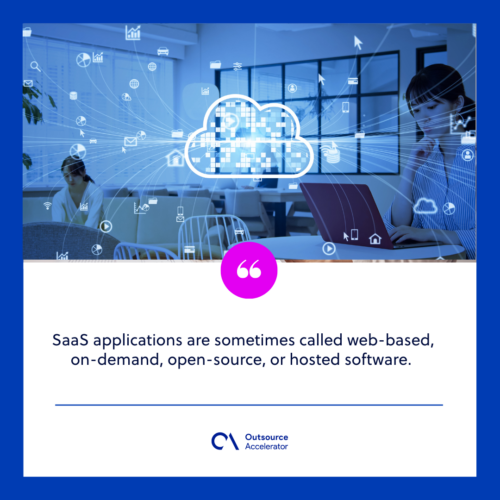 Does starting a SaaS business take time?
The best way to introduce SaaS is to test them in the market.
There are steps to develop a SaaS application, and each component takes time to build. Testing and refinement are necessary, especially in SaaS startups.
Remember that until you have feedback from the marketplace, you should not make an impulsive decision to set up SaaS in the industry.
SaaS startups are not easy to launch. You must undergo a couple–if not more, of trials to run the program and see if it will cost you money.
Knowing that many competitions are arising, SaaS startups need to find ways to stand out in the market. This could be:
Targeting a specific market

Providing better service than the competitors

Using a different

pricing model

Delivering first-rate customer service
Software development is an iterative process: produce something, receive market input, make adjustments, then test once more.
It can take time to develop a unique SaaS product that responds to the market's demands, but once it's done, you must give excellent support and maintain updates.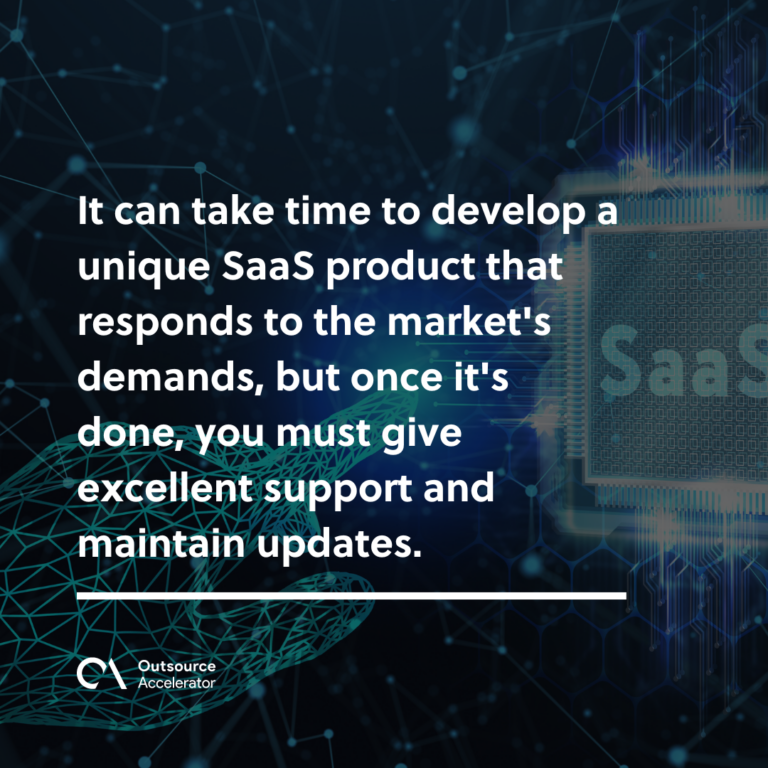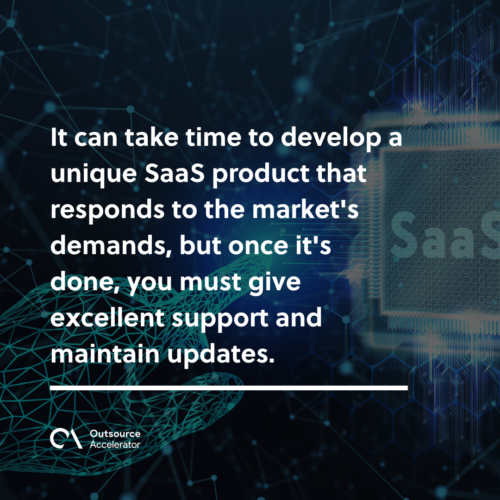 Top 10 SaaS startups in 2023
Here are the top SaaS startups that revolutionalized businesses in 2023:
Elevatus is one of the SaaS startups that emerged in 2019 and is a multi-award-winning software company headquartered in Saudi Arabia.
It has been rigorously implementing the latest in AI technology and modern science to design award-winning recruiting solutions that are revolutionizing the future of HR. 
Through these solutions, hundreds of companies worldwide have hired and assessed over one million candidates to date. 
Elevatus helps global enterprises, industry giants, startups, and brands centralize their core HR processes under one unified umbrella – to create a faster and more cost-efficient hiring experience.
SecurityPal is headquartered in San Francisco, California, and was founded in 2020. It is one of the fastest SaaS startup platforms for completing the Security Review that often holds up valuable revenue. 
This SaaS startup helps companies breeze through reviews so they can focus on developing new products and putting the focus back on revenue. 
klikit is a Singapore-based venture founded in 2021 and is helping restaurants across Southeast Asia grow their business. 
With a first-of-its-kind enterprise technology stack, klikit helps restaurants become far more efficient in food delivery operations. At the same time, it also connects restaurants to role-model creators to launch virtual food brands for extra revenue.
Dopt combines a visual flow builder with SDKs & APIs. It enables you to build and launch fantastic user onboarding and engagement flows in hours, not months.
LayerXSecurity is the first user-first browser security platform. It protects the enterprise's applications, data, and devices from web-borne threats and browsing risks while maintaining a complete user experience.
Shortcut is formerly known as Clubhouse. It is one of the top SaaS startups which allows users to manage software development projects smarter.
It has web, desktop, and mobile applications for Android and iOS. This platform enables teams to stay in sync everywhere.
Flow XO is one of the most outstanding SaaS startups that offers an AI-powered automated platform for constructing chatbots without technical experience.
It focuses on establishing cross-platform application programs to achieve corporate objectives.
Craft CMS was one of the leading SaaS startups in 2020. It provides a multi-purpose, open-source platform with an intuitive user interface to create personalized web digital experiences.
Craft CMS also enables users to monitor changes in real-time.
Daily.co is one of the excellent SaaS startups. It is simply an API-powered service enabling customers and users to integrate video and audio chat into their products.
This SaaS solution has 1-click video conference capabilities, which is also among its primary features. Participants can join the meeting without creating an account by following a link.
You may arrange group calls with over one thousand members, stream live broadcasts, host webinars, and establish audio-only chat groups.
You can organize group calls with 1,000+ participants, perform live broadcast streaming, launch webinars, and create audio-only chat rooms.
Beamer was one of the promising SaaS startups in 2021. It allows you to update and engage users as quickly as ever before. 
It provides a notification center, customizable widgets, and a changelog that you can embed with your product/website to announce new features and updates and collect valuable feedback.
Article references 
[1] web-based solutions: Lopes, A., Oliveira, J., Sebastiao, P., Sousa, M., & Vieira, P., "A Modular Web-Based Software Solution for Mobile Networks Planning, Operation, and Optimization." MPDI Journals, 2021, Vol. 11 (16), doi.org/10.3390/app11167686
[2] open-source: Banks, D., Leonard, C., Narayan, S., Thompson, N., Kramer, B., & Korkmaz, G., "Measuring the Impact of Open Source Software Innovation Using Network Analysis on GitHub Hosted Python Packages." Systems and Information Engineering Design Symposium (SIEDS), 2022, doi.org/10.1109/SIEDS55548.2022.9799290