Welcome to Inside Outsourcing: The Outsourcing Week in Review
THE WEEK IN REVIEW
Welcome to Inside Outsourcing International Edition! What a week it was for the outsourcing industry. We picked out the most interesting news bits for you to enjoy. Read on… 
The Global Business Process Outsourcing (BPO) market is expected to grow to US$492 billion by 2028 at a compound annual growth rate (CAGR) of 10.1%. According to a study by consulting firm Skyquest, the industry will be boosted by the increasing demand for efficient and effective business processes. The report also stated that many large companies in the BPO sphere outsourced their customer service and back-office functions to India to reduce costs and improve the quality of service. The global BPO market was valued at US$251.1 billion in 2021.
At the same time, the cloud-based contact center market is projected to hit US$ 63.8 billion by 2027, growing at a CAGR of 23.10%. In a report by market research company IMARC Group, the market's growth will be driven by the rising need for efficient communication systems across various sectors. The paper also stated that the demand for cloud-based contact center solutions would expand further due to their robust scalability, features, affordability, and flexibility.
Egypt welcomed nineteen service providers and technology companies to its shores during Q2 2022. Information Technology Industry Development Agency (ITIDA) CEO Amr Mahfouz said that the current geopolitical scene in the EMEA (Europe, Middle East, and Africa) region guides investors to the country. Citing data from the Ministry of Communications and Information Technology, Egypt's ICT sector achieved the highest growth rate of about 16.3% among different state sectors during F2022. Mahfouz also encouraged multinational companies to invest in the country's tier 2 cities, where ample opportunities and talent are accessible at a competitive cost.
IBEX — one of the larger BPO players globally — announced a 13.6% increase in its fourth-quarter revenue for the fiscal year 2022. In a statement, the firm explained that this rise was due to contracts won in FY2016, which grew 43% and represented 74% of their total Q4 revenue. ibex CEO Bob Dechant said the recently-ended fiscal year was a great one for the company "with record revenues, adjusted EBITDA, EPS, free cash flow, and new client revenue." As the outsourcing industry becomes widespread, Dechant stated that they are optimistic about their ability to win more clients looking forward. Meanwhile, aircraft manufacturing giant Boeing announced that it will outsource its finance and accounting jobs to Tata Consultancy Services (TCS) in India. Boeing said they plan to lower their staffing levels as they simplify processes, improve efficiency, and share their work with an outside partner. TCS will take over at least 150 jobs from Boeing's in-house employees.
Expansion seems to be on-trend in the outsourcing world these days. Canada-based Bill Gosling Outsourcing opened its first-ever call center facility in Trinidad and Tobago. Kenny Johnston, President of Bill Gosling Outsourcing, said that this decision was made easy by the country's skilled workforce. He added that they would continue to pursue partnerships within the country to gain a deeper understanding of its investment landscape and business benefits. For his part, InvesTT President Sekou Alleyne added that the service provider's expansion in the country is "a testament to the availability of talent within Trinidad and Tobago… within the country's BPO sector."
Global customer experience (CX) and tech consulting provider CSS Corp will add 300 more employees to its operations in Costa Rica. In a statement, CSS said that the recruits would provide multilingual consumer and business support in English, Spanish, Portuguese, French, German, and Italian to their global customers. This hiring spree will also bring the company's Costa Rican workforce to more than 2,000 employees. Meanwhile, BPO solutions provider ICCS plans to add 7,000 employees to its workforce in the next 12 months. The India-born firm said they are looking to hire people for their customer support, operations, outbound & inbound support, market research, HR, Finance, Marketing, and customer satisfaction survey teams. The company said they aim to grow "significantly faster" by fostering Innovation and building partnerships with the biggest brands globally, with passionate leaders and employees. Currently, ICCS is growing at a CAGR of 25% and is aiming for 30% in the future.
Kenya's local tech firm StepWise recently launched a software development center called "Zalda" to allow the inclusion and socio-economic participation of marginalized communities. In a statement, the company explained that Zalda is an outgrowth of their BPO unit Daproim Africa and software training institute Zalego Academy. Laura Chite, Group Chief Commercial Officer of StepWise, said that promoting a rich entrepreneurial culture in the country could create jobs, grow the economy and uplift the standards of living. Through its subsidiaries, StepWise had already employed over 1,000 people with disabilities and raised $3 million in total income for marginalized communities.
IT consultancy firm ISG detected a slowed-down outlook for IT service segments — like retail, manufacturing, and automotive — as Europe continues to battle an economic crisis. Peter Bendor-Samuel, the founder of Everest Research, said that the pressure to reduce prices would put pressure on IT service providers at a time when wages continue to rise both in India, the European Union (EU), and the United Kingdom (UK). Analysts have also flagged client-specific delays in segments like telecom and high-tech verticals – consumer electronics, telecom operators, and their infrastructure — impacting outsourcing companies. In August, inflation in the eurozone hit a record high of 9.1% due to high fuel prices, food, alcohol, and tobacco.
BPO giant Sitel was embroiled in two separate controversies last week! The firm's supposed take-over of call center operator Majorel's operations was called off. According to a statement, both firms could not reach an alignment on the financial structure of the transaction. The merged company would have been 44.9% owned by Sitel's majority shareholder, the Mulliez family, with two 17.3% stakes held by Majorel shareholders. In addition to this, Sitel's industry rival Sutherland filed a lawsuit against them for allegedly stealing trade secrets and losing at least one major client. According to court filings, Sutherland claimed that Sitel "conspired" with their former employees for trade secrets, resulting in the loss of their contract with a major customer. Sutherland's complaint speaks of damages "well over US$75,000" and asks for "temporary and permanent injunctive relief and monetary damages in an amount to be determined at trial."
A tragic accident caused non-banking financial services firm Mahindra & Mahindra Financial Services (MMFSL) to be prohibited from outsourcing its recovery or repossession activities until further notice. Reserve Bank of India (RBI) finalized its decision following the death of a 22-year-old pregnant woman trying to block outsourced loan recovery agents from taking away her father's tractor. Mahindra Finance Vice Chairman and Managing Director Ramesh Iyer said that in light of the tragedy, they have already stopped third-party repossessions and will further examine whether and how the company will use third-party agents in the future.
In other news, online recruitment for BPO/ITES and IT, Telecom/ISP positions in Singapore dropped by 17% year-on-year in July. A report by the Monster Employment Index stated that this decline was due to the ongoing recalibration of the start-up ecosystem in the country.  However, Monster is confident that the dip is temporary and will fade away in the coming months. On the other hand, Singapore's overall online recruitment registered a two per cent increase y-o-y, with the education sector leading the charge. Similarly, the global gig economy reached a record level of US$5.2 trillion in 2021. According to staffing and workforce solutions advisor Staffing Industry Analysts (SIA), the sector is growing exponentially as more workers demand flexibility in their jobs. SIA Research Director Brian Wallins Wallins said that workers have leverage with the current talent shortage. He also advised employers to adapt to the new environment and engage with applicants in the way that they want to gain recruits.
Moving on to some news about wins…
Contact center AI platform Laivly won the Artificial Intelligence Excellence Award at the 9th Edition BPO Innovation Summit & Awards 2022. It was nominated for its Intouch platform, which provides 24/7 automation to contact centers worldwide. The firm's CEO and Founder Jeff Fettes said augmenting the agent experience is the best way to improve CX.
BPO solutions provide OfficePartners360 (OP360) also received the Silver Stevie® Award for the Employer of the Year – Other Industries category. The award was given to OP360 for its agile and proactive approach to nurturing an inclusive culture that advocates for client and employee success. OP360 COO Chief Customer Officer Aaron Fischer said that receiving the award gave them "even more drive" to stand by the practices that empower their workforce and add meaning to their work. He added that their win is "especially meaningful" because results were partially based on employee votes.
Congratulations!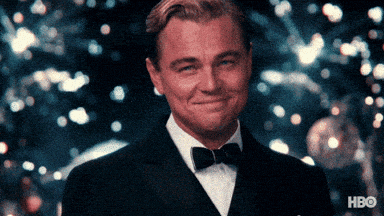 Tuesday, September 27, 2022
NEWS THIS WEEK
26 September 2022
23 September 2022
22 September 2022
21 September 2022
20 September 2022
Read more Inside Outsourcing Newsletters here: