Welcome to Inside Outsourcing: The Outsourcing Week in Review
THE WEEK IN REVIEW
The global BPO market is projected to reach US$525.2 billion by 2030, seeing a compound annual growth rate (CAGR) of 9.1% between 2022 to 2030. In a report by market data and statistics provider ResearchAndMarkets.com, the growing demand for BFSI (Banking, Financial Services, and Insurance), IT, telecommunication, and HR outsourcing, as well as the rising inclination to focus on core competencies, will drive the market over the next few years. The emergence of next-generation services — such as smart self-service and personalized CX — and increasing consumer demand for multi-channel communication will also create opportunities for the global outsourcing sector through the next decade.
At the same time, the global soft skills training market could hit US$66 million in 10 years' time, growing at a CAGR of 12.2%. Market intelligence firm Acumen Research and Consulting reported that the increasing demand and customization requests from academic and corporate sectors would boost the industry. The adoption of digital platforms, swiftly growing social media, and growing competition among the young population are some of the leading trends in the soft skills training market that will spur industry demand between 2022 to 2030.
The declining real estate market in the United States (US) could impact India's Information Technology and Business Process Management (IT-BPM) industry, as most are related to mortgage banks and associated functions. Sanjeev Dahiwadkar, founder and CEO of IT consulting firm ITShatra, explained that the mortgage demand had dropped to its 22-year low, putting many tech projects on hold and reducing BPM staff. The prolonged slowdown, added Dahiwadkar,  will lead to fewer outsourcing projects to Indian services providers. Additionally, an article by Money Control stated India's services industry, particularly the IT and BPO sectors, will not be enough to hit its $5 trillion economy target. Despite gaining global prominence, critics are questioning the sector's ability to generate large-scale employment as it only generated 10% of total jobs in Q2.  To address this dilemma, experts said that the country should rely more on the "servicification" of manufacturing firms. Experts said creating a complementarity between the two sectors will allow India to absorb more manufacturing workers and reap its global advantage in the services sector.
On the other hand, China's service outsourcing industry increased by 12.1% year-on-year to 1.094 trillion yuan (US$160.42 billion) during the first seven months of 2022. In data presented by the Ministry of Commerce, the value of offshore service outsourcing contracts rose by 11.5%, while executed contract value grew by 13.1%. In terms of the partner countries, service outsourcing with the US, the European Union (EU), and members of the Regional Comprehensive Economic Partnership (RCEP) expanded the most from January to July this year.
A major tech hub recently opened in Tijuana, Mexico. The facility — built by binational software firm iTjuana (ITJ) in the Mexico–United States border — aims to attract American firms and tech professionals. According to ITJ, the tech park will stimulate "innovation" activity and provide US companies with trained tech professionals from the Mexican nearshoring state of Baja California. Similarly, Colombia also recently welcomed CX technology and services provider TTEC Holdings to its shores. With its first-ever delivery center in the country, TTEC will begin servicing a major US telecommunications firm in Bogota which will, in turn, create hundreds of jobs locally. TTEC Engage CEO Shelly Swanback said that its new South American facility will allows the company to deliver near and offshore outsourcing solutions that will drive greater value for their clients.
EisnerAmper will start offering outsourced IT services to its clients. EisnerAmper Vice Chair of Services Christopher Loiacono said that most of their customer base are increasingly looking for outsourcing functions "to save on costs and turn their attention to growing their businesses." The US-based accounting firm added that this move will allow them to add IT to its "comprehensive toolbox of outsourced services" that includes cybersecurity assessments, software development, website security, disaster recovery plans, managed technology services, and custom staff augmentation.
Gloria Henry, president of the Global Services Association of Jamaica (GSAJ), reiterated her calls to make the BPO services a separate industry in Jamaica. Henry emphasized that an independent classification will highlight the sector's contribution to the country's economy and give them the respects they need to get in the public space. Currently, BPO firms in Jamaica fall under the country's Global Services Sector (GSS). Jumping to Uganda, the autonomous statutory body National Information Technology Authority-Uganda (NITA-U) is urging its young population to embrace employment opportunities in the government's Regional Communication Infrastructure Program (RCIP) initiative. NITA-U Executive Director Dr. Hatwib Mugasa explained that the RCIP presents extended connectivity to many innovation centers across the country — especially in BPO, e-services, and software development. It has also supported several local outsourcing agencies in providing gateways for youth employment in the country. With RCIP's help, the local BPO service sector will employ over 500,000 youth in the next five years.
In merger and collaboration deals, Recruitment Process Outsourcing (RPO) provider Hudson Global announced its acquisition of India-based staffing and RPO services firm Hunt & Badge (H&B) Consulting Private Limited. The buyout is expected to expand Hudson's RPO footprint in India and other countries in Asia.Hudson Global CEO Jeff Eberwein added that H&B's "highly dedicated and experienced delivery team" is a natural fit for Hudson RPO's operations. Before the H&B acquisition, Hudson Global acquired Karani LLC, a Chicago-based recruiting firm with operations in India and the Philippines. Meanwhile, global customer experience (CX) and technology services provider CSS Corp and software company Ivanti are joining forces to help enterprises accelerate their IT automation and enable a productive 'Everywhere Workplace' setup. This partnership will leverage companies' resources, technologies, expertise, and market presence to help customers benefit from their complementary strengths and next-gen value propositions. Ivanti EMEA Regional Vice President of Partner Sale Craig Osborne added that the partnership "will be mutually beneficial to meet customers' needs and tap into new markets."
Memphis-based cloud labor provider Bite Ninja raised $11.3 million in bridge funding, bringing its total loan up to $15.4 million. According to a report, the bridge funding was backed by venture capitalists Manta Ray Ventures, Owl Ventures, AgFunder, Pioneer Fund, and TRAC Unicorn fund. Bite Ninja provides remote labor for restaurants, including mobile order taking, drive-thru services, and front-of-house roles. BPO solutions provider ibex is opening 500 customer service positions in Honduras to cope with its growing client list. Inviting locals to apply, ibex Honduras Director of Operations Luis Anleu said they are committed to providing their contact center agents with a great employee experience. New hires are also given access to industry-leading training and development programs to help them succeed and build their skills to advance in their careers in the industry.
Sanas Co-founder and COO Shareth Keshava Narayana is defending the company's 'accent translator' technology from whitewashing and racist allegations. In an appearance on ABC7's Getting Answers, Narayana said that their speech synthesizer helps call center employees facilitate communications between callers and outsourced call center employees. Narayana added that Sanas' technology could help protect workers and their livelihoods. Currently, seven outsourcing firms have already deployed Sanas products in their operations.
The war for talent remains the biggest challenge in the labor market, said HR & payroll services provider SD Worx. A poll of 4371 European companies shows that 42% are struggling to attract new employees to their organizations. Six in ten European employers said it is taking longer than usual to fill their job vacancies, while 56% find it particularly difficult to find candidates with the right skills. SD Worx Chief HR Officer Cathy Geerts stated that their research confirms that European employers must be "inventive" to find the most suitable employees in their firms.
Sri Lanka will revoke a law that bars women from working legally beyond 06:00 PM. In a statement, the cabinet of ministers said this would allow more women to participate in the Knowledge Process Outsourcing (KPO), BPO, back-office, and ICT industries. The repealing of the law was first raised by the Minister of Labour and Foreign Employment as the country's outsourcing industry aims to compete with the global market. Meanwhile, Singapore will also be repealing a colonial-era law that criminalizes intimate relations between men to lure global talent into the country. According to Prime Minister Lee Hsien Loong, removing the stigma of being gay is expected to make the country an attractive destination for foreign organizations that actively support LGBTQ causes. Lee added that this move is "the right thing to do and something most Singaporeans will now accept." Companies have previously faced difficulties in obtaining visas for their employees that have same-sex partners.
The majority of tech employers around the world (85%) believe that their people are their greatest asset as they go through an intense and accelerated digital transformation over the past two years. In a survey released by tech company Dell Technologies, half of IT leaders said they are confident with their knowledge in digitally transforming their workforces. However, 53% of employees are afraid that they will be left behind due to a lack of people with the right authority or vision to capitalize on the opportunity. Dell Technologies Asia Pacific, Japan, and Global Digital Cities President Amit Midha said that the results highlight how the recent rapid transformation is leaving businesses and their workforce needing time to recharge, reflect, and refine before embarking on new or iterating projects.
A little employee appreciation goes a long way!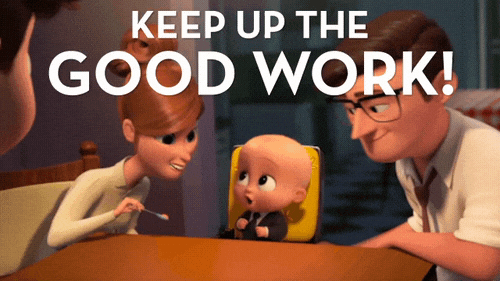 Tuesday, August 30, 2022
NEWS THIS WEEK
29 August 2022
26 August 2022
25 August 2022
24 August 2022
23 August 2022
Read more Inside Outsourcing Newsletters here: