Welcome to Inside Outsourcing: The Outsourcing Week in Review
THE WEEK IN REVIEW
Welcome to our very first dedicated M&A edition of Inside Outsourcing! There's a lot of people exploring rollups, and plenty of attention from PE and VC. The outsourcing market is hot right now, so we've dedicated an entire edition to it every Wednesday. If you're interested in outsourcing M&A, we've got you covered.
This first week of May is bringing us a mixed bag of recent acquisitions. Digital solutions provider Grid Dynamics is expanding its operations in the United States and India following its acquisition of Nextsphere Technologies for an undisclosed amount. Grid Dynamics is headquartered in Silicon Valley with offices across the U.S., Mexico, United Kingdom, Europe, and India. They have said that they are bringing in more than 200 employees as part of the deal.
Axway, a business-to-business (B2B) integration software provider, has bought AdValvas, a provider of eInvoicing compliance capabilities. This acquisition adds new capabilities to Axway's B2B integration software, including embedded support for Pan-European Public Procurement On-Line (PEPPOL), value-added tax (VAT) reform in France, and other worldwide B2B and business-to-government (B2G) eInvoicing mandates. The adoption of B2B eInvoicing has become urgent due to new regulatory mandates for B2B invoicing in France, set to take effect in 2024.
European cybersecurity services provider Allurity has acquired two new cybersecurity companies, CloudComputing from Portugal and Securix from Switzerland. Through these acquisitions, Allurity sets its sights on becoming a European cybersecurity giant to rival other conglomerates in the United States and China. Allurity has been acquiring other cybersecurity companies to become Europe's preferred partner for these services. With its two recent additions, the Allurity group now boasts of a total of seven companies under its umbrella, including Swedish Arctic Group, ID North and Pulsen IAM, Danish CSIS and Spanish Aiuken Cybersecurity. Allurity now aims to expand to Belgium and the Netherlands.
We're seing numerous partnerships emerge amid growing cybersecurity concerns. Top companies in the cybersecurity industry Accenture, IBM, and Mandiant are participants in Nozomi Networks' new Elite Cyber Defenders Program. The program is designed to provide industrial and government customers worldwide with top-notch cybersecurity defense tools. According to a recent survey conducted by the World Economic Forum, the cybersecurity skills gap has expanded over the past year. In addition, 59% of businesses have recognized that a shortage of skilled personnel could pose a challenge in effectively responding to a cybersecurity incident.
A distribution agreement between NEXTGEN Group and Stellar Cyber is bringing advanced cybersecurity solutions to the Philippines. As businesses in the Philippines become increasingly vulnerable to cyber attacks, the collaboration will leverage NEXTGEN's diverse vendor portfolio and Stellar Cyber's Open Extended Detection and Response (XDR) platform. With advanced threat detection and response capabilities, the platform helps organizations stay ahead of the curve and proactively defend against cyber attacks. According to a recent report by cybersecurity firm Kaspersky, the Philippines ranked second among nations that saw the most cyberattacks worldwide in 2022.
In other news, ibex, a global business process outsourcing (BPO) firm, recently appointed Michael Hallowell as their new Global Head of Sales for Strategic Verticals. In his new role, Hallowell will oversee business development for ibex's growing FinTech and HealthTech verticals. Before joining ibex, Hallowell held sales and strategic account management leadership positions at several BPO companies. These include Sykes (now Sitel), Stream Global (now Concentrix), and Expert Global Solutions (now Alorica).
PSG Global Solutions, a firm offering offshore recruitment services, announced David Ludolph as its new senior vice president for RPO Delivery. "With his impressive wealth of experience and expertise, we will continue to provide top-notch recruitment process outsourcing services to our clients," shared PSG Global Solutions co-founder Vivek Padmanabhan.
New facility alert! India-based Decipher Health Records has announced its plans to set up a new call center in Guyana, South America. This strategic move is expected to generate at least 300 jobs once it becomes fully operational this year, according to Guyana Office for Investment (GO Invest).
Lastly, we talk about BPO websites getting a facelift! Peach BPO has launched its new digital marketing services alongside the unveiling of its new website. This move is in response to the fast-paced technological advancements that are driving the latest trends in the industry. For years, the company has been a trusted provider of bookkeeping and accounting solutions across the United States.
Meanwhile, Pandr Outsourcing unveiled its revamped website and logo, representing a significant milestone in its ongoing effort to expand and innovate. The new logo and website aim to enhance Pandr's brand identity and provide a more seamless user experience. Pandr Outsourcing is listed in Outsource Accelerator's (OA) Global Outsourcing Firm (BPO) Index, a vital tool in assisting the BPO decision-making community with a broad but objective industry assessment. It is also subscribed to the OA Source Partner Program, a powerful tool that helps BPO firms with marketing, sales, and business intelligence.
Now, that's a lot of firms stepping up their game!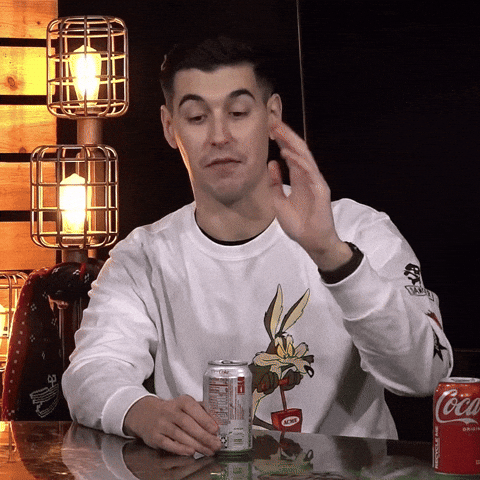 Wednesday, May 3, 2023
M&A news this week​
28 April 2023
27 April 2023
26 April 2023
25 April 2023
24 April 2023
Read more Inside Outsourcing here: