Welcome to Inside Outsourcing: The Outsourcing Week in Review
THE WEEK IN REVIEW
Let's face it, we love the dynamism of the BPO M&A universe. So here's your dose of industry updates, served hot and fresh. 🍲
We begin with an Indian outsourcing heavyweight. Tata Consultancy Services (TCS) is flexing its muscles in LatAm with a shiny new office in Monterrey, Mexico. TCS is celebrating a whopping twenty years of growth in Mexico, where it already has offices in Queretaro, Guadalajara, and Mexico City. Boasting a robust lineup of 260 national and international clients, TCS is stepping up the game by adding 700 associates in Monterrey to its workforce. This is all part of its plan to create 2,500 jobs nationwide.
In case you've been living under a rock, TCS is part of the Tata Group, India's largest multinational conglomerate. Needless to say, TCS – the staffing division – is no small fry, employing 556,000 people, generating revenues of US$25.7 billion in the fiscal year ending March 31, 2022.
Tata Group is made up of 30 companies that operate across ten different verticals, including TCS, Tata Motors, Tata Steel, Tata Chemicals, Tata Consumer Products, Titan, Tata Capital, Tata Power, and Indian Hotels. The group employs 750,000 people, globally generating $128 billion in revenue for 2021-22 fiscal year. That's some serious scale! 🤑
TCS ranked #51 in the 2023 Time Doctor OA500, an index of the world's top 500 outsourcing firms and a vital tool in assisting the BPO decision-making community.
On the other side of the world, UK-based tech company Endava is beefing up its Asia Pacific presence by acquiring DEK, an Aussie firm specializing in software and hardware solutions. This move not only supercharges Endava's telecommunications capabilities but also widens its Swedish customer base. Endava's acquisition spree in the past fiscal year, snapping up Lexicon and Mudbath, clearly signals its ambition to grow its presence in the APAC region. Let's not forget that with over 11,000 global employees, Endava's Q3 performance for the fiscal year 2023 saw revenues reaching a cool GBP 203.5 million (US$255 million).
UKG, an HR, payroll, and workforce management solutions provider, is making waves with its acquisition of Immedis, an Irish-based global payroll provider. Immedis serves over 160 countries and employs 370 people worldwide. The acquisition, spurring the launch of UKG One View, promises an AI-powered, fully managed, multi-country payroll service. According to sources, Immedis has secured funding of $78.3 million over two rounds. They raised their most recent funding in December 2020.
Braze, a United States-based customer engagement platform, made a bold move Down Under, acquiring North Star, its exclusive reseller in Australia and New Zealand (ANZ). This marks its first-ever acquisition and paves the way for the creation of Braze Australia. With the North Star team of over 60 seasoned professionals, Braze is now in a prime position to offer streamlined customer success, support, and services to new and existing customers in the region.  Braze has reported a significant increase in revenue in its fiscal first quarter 2023 financial statement. The company's revenue has surged to $77.5 million – a jaw-dropping 61.9% year-over-year growth!
Arise, a virtual enterprise contact center solutions provider, is taking its services on a world tour with new stops. It has expanded its services to Jamaica and India. The firm's Arise Platform, a virtual solution for enterprise contact center requirements, is now accessible in these countries. The company's expansion opens remote work opportunities beyond traditional high-population business hubs. This also extends Arise's global presence, which spans the United States, Canada, the United Kingdom, and Northern Ireland.
Next, we jet off to Sweden, where Responda Group, a customer services provider, has doubled its workforce by acquiring H1 Communication (H1). The acquisition effectively doubles Responda Group's workforce to a whopping 500, capable of handling over 25 million customer interactions annually. With an annual turnover of approximately SEK 140 million (US$13 million), Responda currently employs 250 individuals handling over 20,000 customer contacts daily for over 3,000 clients.
Global customer experience giant, TTEC (formerly TeleTech), rolls out the red carpet for Laura Butler as their new Chief People Officer (CPO). Recognized for her exceptional expertise in crafting employee experiences, Butler will now manage the people and culture programs for TTEC's massive global workforce, which includes 65,000 employees speaking more than 50 languages across 86 sites on six continents. Butler joins TTEC from Entrata, a fast-growing B2B software company, where she also served as CPO. TTEC recently reported a strong financial performance with a GAAP revenue surge of 7.6 percent to a hefty $633.3 million.
Lastly, Clark Staff has welcomed philanthropist and innovator Arnold Valencia as its new Vice President of Client Development. Valencia is no stranger to the outsourcing biz, with his experience spanning from founding his own remote staffing company to consulting for Clark Staff. Now he's set to use his expertise to create more jobs while dishing out strategic insights for clients on leveraging remote staffing. Clark Staff has its HQ in sunny Florida and operations spreading out to the Philippines and India. It also operates in Georgia, where the company recently acquired an iconic building mirroring its successful regional operations. The company is subscribed to the Outsource Accelerator (OA) Source Partner Program, a powerful tool that helps BPO firms with marketing, sales, and business intelligence.
The BPO world is anything but boring and industry titans are definitely not playing small!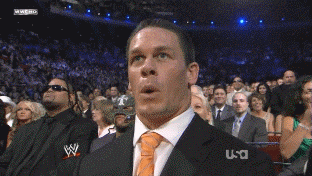 The outsourcing M&A news this week​
16 June 2023
15 June  2023
14 June 2023
13 June 2023
12 June 2023