Welcome to Inside Outsourcing: The Outsourcing Week in Review
THE WEEK IN REVIEW
From the bustling tech hubs of Vietnam to the busy boardrooms of Brussels, the world of BPO and ITO has been nothing short of remarkable. Here's a recap of the past week's key development:
Vietnam's IT outsourcing sector is forecast to hit $881.90 million by 2027, with an annual growth rate of 13.31%. According to consulting firm KMS Solutions, the favorable socioeconomics, robust tech infrastructure, a skilled workforce, and cost-effective labor drive Vietnam's thriving technology ecosystem. National initiatives, such as the National Innovation Center (NIC), further contribute to the flourishing tech scene. Major financial institutions, including ANZ Bank and NAB, have already tapped into Vietnam's potential, establishing digital hubs within the nation.
Meanwhile, another report pinpointed Bangladesh as the next major outsourcing hub, highlighting its young labor force, post-pandemic economic growth, and the government's commitment to boosting foreign investments. PwC's report noted the country's impressive post-pandemic economic growth, rising to 6.9% in FY2021 and 7.2% in FY2022. Moreover, the Bangladesh Economic Zones Authority's plan to develop 100 economic zones and the government's decision to extend 100% tax exemption to IT and IT-enabled service providers until 2024 further solidifies the nation's investment appeal.
However, the narrative took a different turn in the Cayman Islands. Local businesses feel the impact of the high cost of living and administrative challenges, leading to an increasing trend of outsourcing jobs, particularly in East and South Asia. Chamber of Commerce President Nelson Dilbert stressed that this trend could lead to losing middle-income jobs, leaving only low-paying, non-remote roles for the local population. To ease the situation, Premier Wayne Panton said that the government is working on strategies to tackle the country's high living costs and the rising outsourcing of jobs
In other news, over 900 business-to-business (B2B) and business-to-government (B2G) meetings were held during the Outsource2LAC in Jamaica. Hosted by the Inter-American Development Bank, more than 600 entrepreneurs, business leaders, and government representatives from 33 countries participated in the event. Discussions focused on key sectors such as software development, agricultural technology, and financial technology. Reinforcing this positive momentum, Prime Minister Andrew Holness reassured potential investors of Jamaica's commitment to a stable business environment and no new taxes. Holness' announced his assurance to hundreds of potential investors at the Montego Bay Convention Centre to ensure confidence in the country's booming outsourcing sector. According to experts, the PM's promise sets the stage for further growth and investment in the country.
Industry insiders expect India's outsourcing hubs to absorb an estimated 30 to 40% of the roles affected by the global layoffs. Sanjay Shetty of staffing firm Randstad India describes the country as the "major gainer" of this phenomenon as companies are looking to expand to Asia. The movement of roles to India — which is already housing over 2,700 global capability center (GCC) units — is also forecasted to continue in the face of economic slowdowns in North America and Europe.
This September, the Information Technology and Business Process Association of the Philippines (IBPAP) is launching a rebranding campaign to help change the narrative around IT and Business Process Management (BPM) roles in the Philippines. Announced during the IBPAP Summit, the campaign aims to position these jobs as avenues for long-term career growth. This initiative comes in response to the high turnover rates in the IT-BPM sector, with 30-40% of Filipino outsourcing employees considering job changes within the next six months.
On the other hand, the European Union (EU) revealed plans to restrict European companies from outsourcing the manufacturing of sensitive technologies to countries outside the union. The measure, part of the European Economic Security Strategy, is intended to protect European intellectual property and national security. While the proposal is "country agnostic," it's understood that companies outsourcing to nations such as China and Russia could face particular scrutiny. However, this strategy also raised concerns among EU countries and businesses about its impact on the investment climate.
Against this backdrop of global developments, top BPO firms Accenture and Teleperformance pledged to hire and train Ukrainian refugees in Europe. Their commitment aligns with the wider initiative of the Tent European Business Summit and would help fill labor shortages and support refugee integration. Accenture aims to upskill and support approximately 16,000 refugee job seekers and migrants over the next three years. At the same time, Teleperformance is looking to hire 500 refugees across its European operations.
Speaking of top outsourcing companies, consulting firm Everest Group released its 9th annual edition of The Everest Group BPS Top 50, ranking the world's leading third-party Business Process Services (BPS) providers based on revenue and growth. The rankings are based on revenues (75%) and year-on-year growth (25%). Rajesh Ranjan, a partner at Everest Group, said that their list helps enterprises choose their providers while allowing BPS firms to compare themselves against each other.
Who doesn't like to be on top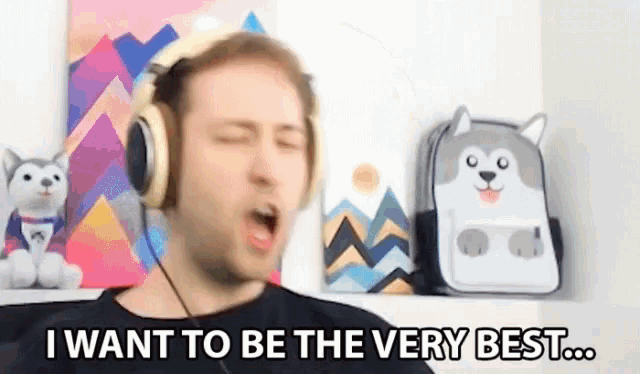 The outsourcing news this week​..
22 June 2023
21 June 2023
20 June 2023
19 June 2023
16 June 2023