Welcome to Inside Outsourcing: The Outsourcing Week in Review
THE WEEK IN REVIEW
Another rollercoaster week for the global business industry, with the job market shifting gears and tech disruptors like AI grabbing the wheel. Let's recap the biggest twists and turns for you in this edition of Inside Outsourcing!
Qatar's robust economy and zero-tax salaries led its capital, Doha, to emerge as the world's most competitive job market. CV building platform Resume.io revealed that LinkedIn job listings in the city receive an average of 399 applicants within just one week of posting, making its job market hotter than the Arabian Desert. Dubai follows closely in second place, attracting an average of 282.9 applicants per weekly job listing, likely due to the expected decline in housing and rental prices. Resume.io said that this fierce competition highlights the need for standout resumes and cover letters from every applicant in these competitive markets.
Over to cooler climates, 62% of United Kingdom (UK) employees expressed optimism about their work future in the next six months. The latest Robert Half Jobs Confidence Index attributed this surge to a significant increase in the country's macroeconomic performance since the beginning of the year. However, the decline in wage confidence — 29.1 points quarter-on-quarter — could also trigger another potential talent exodus in the country if employers do not promptly address wage dissatisfaction and the rising cost-of-living crisis.
Unsurprisingly, a new survey from global recruitment firm Robert Walters showed that 89% of professionals prefer a shorter workweek. Notably, 46% of the polled participants are willing to sacrifice workplace socials to make the 4-day workweek possible. The survey results coincide with recent trials of a four-day workweek across the UK, Europe, and North America. Similarly, Expedia's 23rd-annual Vacation Deprivation Report revealed that workers in Singapore are not cutting back on vacation time. According to Expedia, although 82% are currently feeling the financial strain, only 8% plan to reduce their vacation days, with 84% intending to take their usual amount or more. The report also reveals a strong desire among Singaporeans for more flexible time-off policies and mental health support.
AI-driven talent marketplace Hired reported that the quest for diversity, equity, and inclusion (DEI) in the workplace is impacted by economic turbulence, with 20% of organizations reducing DEI measures due to financial constraints. Hired's latest study emphasized the wage gap among underrepresented groups and highlighted the need for wage transparency practices. Hired's CEO, Josh Brenner, also urged businesses to uphold DEI and wage transparency during economic uncertainty.
Emerging technologies are shaping the future, with the World Economic Forum (WEF) listing flexible batteries, generative artificial intelligence (Gen AI), sustainable aviation fuel, and the metaverse for mental health among the top 10. WEF Managing Director Jeremy Jurgens said new technologies "have the power to disrupt industries, grow economies, improve lives, and safeguard the planet — if designed, scaled, and deployed responsibly." The selection aims to help business leaders and policymakers leverage these technologies for inclusive adoption.
Speaking of Gen AI, a new study by software firm UnearthInsight suggests that this new tech could impact around 1% of India's 5.4 million IT workers and potentially generate $2-3 billion in revenue. The research also stated that they do not foresee job losses but rather an evolution of roles to include more active AI collaboration, creating jobs like prompt engineers and system consultants. UnearthInsight also expects India's tech services sector to invest $50-100 million in Gen AI by FY2025, unlocking substantial revenue potential for the country.
On the corporate front, companies are rapidly embracing AI. Business Process Outsourcing (BPO) giant Teleperformance launched a new suite of AI solutions called TP GenAI as part of its expanded $185 million Azure Cloud agreement with Microsoft. TP GenAI aims to enhance business efficiency and customer experience by integrating with Teleperformance's internal support and back-office functions. At the same time, Accenture secured around $100 million in Gen AI projects in the past four months, accounting for 0.6% of the company's $17.2 billion deal wins during the period. The firm's CEO, Julie Sweet, compared the rapid development of the AI industry to the early days of software as a service (SaaS), adding that they plan to further invest $3 billion in AI over the next three years. This move is similar to the company's earlier focus on cloud computing, which saw revenues double to $26 billion within two years of a $3 billion investment.
Lastly, software firm Salesforce plans to invest $500 million in startups developing Gen AI technologies that ensure safety and utility while using AI. The move underscores the increasing importance of AI in various industries and the need for responsible AI that includes a "trust layer" for data protection. According to its CEO Marc Benioff, Salesforce's role is to act as a custodian and guide to ensure the utility and safety of generative AI.
It pays to be safe!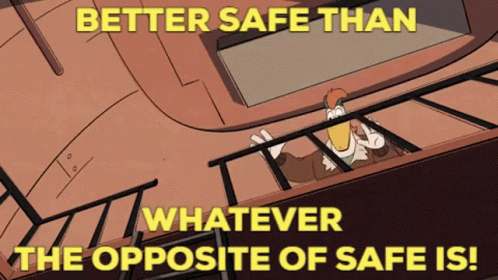 The future of work stories this week​..
21 June 2023
27 June 2023
26 June 2023
23 June 2023
22 June 2023