Welcome to Inside Outsourcing: The Outsourcing Week in Review
THE WEEK IN REVIEW
TGIF, right? We're as thrilled about the weekend as you are! But we still have some piping-hot 'Future-of-Work (FoW) updates before you jet off! Here they are…
The cryptocurrency industry has hit nearly 190,000 employees globally in the year's first quarter. Crypto brokerage firm K33 Research attributed this growth to crypto firms strategically establishing headquarters in areas with favorable regulations and lower taxes. Around 55% of crypto workers are based in North America and Europe, with the United States (U.S.) accounting for 29%. Meanwhile, despite its tough regulations, China is the second-largest crypto employer in Asia, just falling behind India.
Blockchain technology made a big impact on the world – despite its recent decline (and ignoring Sam Bankman Fried stealing all the cash…). The permissionless, decentralized, and autonomous principles of cryto resonated with a lot of people. Funnily enough, the K33 Research report highlighted how completely the industry adopted the remote work paradigm. It seems that these things go hand in hand. However, in a recent twist, research from crypto market analyst CoinGecko found that people searching for 'AI jobs' spiked to four times the number of those looking for 'crypto jobs.' Interesting, isn't it? So… it's onto the next big thing…
Meanwhile, Randstad sees recruitment firms as potential poverty alleviators in Portugal. According to the HR consulting firm, a one-point increase in recruitment firm penetration in the country — from its current 1.1% — could reduce poverty rates by 2.96 percentage points. This would enable nearly 306,000 individuals to escape poverty or social exclusion. Randstad also stated that recruitment firms could have the transformative potential to promote gender equality and reduce income inequality in the country.
On the other hand, uncertainty over the United Kingdom's (UK) economic future has led to a slowdown in hiring despite a surge in job seekers — the highest since the peak of COVID-19 restrictions in December 2020. According to a job report by Recruitment and Employment Confederation (REC) and KPMG, wage growth declined to its lowest in two years, despite significant skills shortages in accountancy, construction, teaching, and nursing. This slowdown and the ensuing cost of living crisis also impact retirement plans, with 44% of women aged 50-65 planning to continue working.
In other news, 24% of workers in Malaysia are not receiving ample reskilling or upskilling support from their employers despite 85% affirming the importance of such opportunities. Randstad's 2023 Employer Brand Research report revealed that the country's rapid technological progression — fueled by AI and automation — has pressured employees to integrate technology into their work. However, only 61% of employees feel adequately equipped for professional development. Similarly, South African experts fear university degrees may become irrelevant due to a growing mismatch between available jobs and existing skills. During CNBC Africa's Future of Work Summit, the panelists stressed the need for upskilling and vocational training to address this disconnect and prevent an unemployable generation. They also advocated for industry certifications over traditional degrees and emphasized the importance of alignment between educational programs and the evolving job market.
Singapore is also having problems with its job market, reflecting a growing disparity between jobseekers' desire for remote work and the limited options provided by employers. According to job search platform Indeed, only 6.6% of job postings last May referenced remote or work-from-home options despite one in every 28 searches using remote work-related keywords. Indeed APAC Senior Economist Callam Pickering noted that this disconnect between employers and job seekers could impact some companies' ability to attract suitable candidates.
In the tech realm, 96% of organizations surveyed by the Capgemini Research Institute expressed their interest in using generative AI. Telecom companies, particularly, are exploring generative AI for various applications, including call center analytics and IT services. At the same time, 40% of organizations across industries have already established teams and budgets for the technology, with a further 49% contemplating doing so within 12 months. This increased adoption of generative AI is prompting a hiring surge in the U.S., with freelancing platform Upwork reporting that 49% of business leaders plan to increase freelance and full-time hiring due to the technology. Interestingly, Upwork's survey also revealed a strong correlation between AI and remote work, as 68% of fully remote companies are more likely to embrace the technology than their office-based counterparts.
Generative AI use is also popular in the American freelance industry. According to Freelancer.com, 75% of freelancers in the U.S. freelancers are using the technology to enhance productivity and expedite project completion. Freelancer.com CEO Matt Barrie associated the increase in AI use with Americans adopting AI tools "extremely fast." Still, 58% of freelancers expressed concern about being replaced by AI in their jobs.
And their worries could be reasonable. According to the latest employment outlook by the Organisation for Economic Co-operation and Development (OECD), 27% of jobs within OECD member countries face a high risk of automation. The report said that jobs utilizing more than a quarter of skills and abilities deemed easily automated by AI experts are the most susceptible, with Eastern European countries facing the most significant risk. OECD Secretary-General Mathias Cormann emphasized that governmental and regulatory bodies are important in ensuring worker rights and providing support through this AI transitional phase.
Are you ready for the crypto and AI revolution?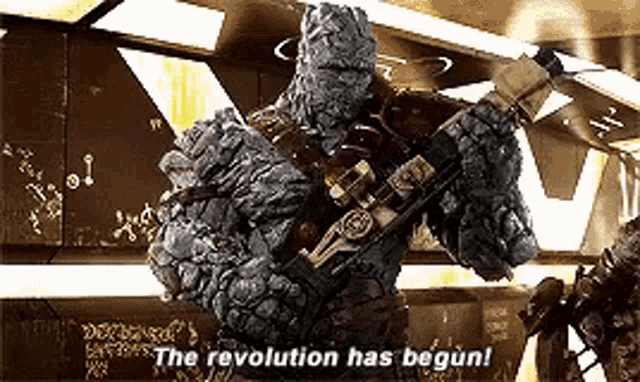 The future of work stories this week​..
12 July 2023
11 July 2023 
10 July 2023
7 July 2023
6 July 2023