Summary: Zero To One – Peter Thiel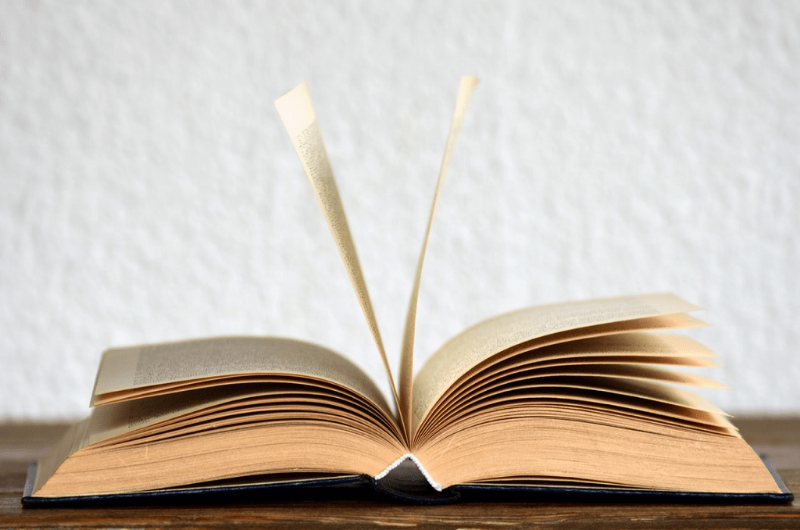 Zero to One by Peter Thiel
Notes on Startups, or How to Build a Future
I. One Sentence Summary of the Book
Rather than beat everyone in the competition, real innovation is achieved through creating monopolies where a company solves a unique problem.
II. Book Overview
A start-up business or any company can create enormous value if it creates something new. You won't learn anything new if what you just did for your business is to copy those that have succeeded, slightly improve it, and then directly compete with the original. Fine tuning existing practices and then improving them incrementally only gives "horizontal progress" from A-Z but not "vertical progress" from Zero to One in which the author claims where enormous value and innovation is truly achieved. Companies must find new and untraveled paths and solve unique problems thereby creating monopolies for themselves. From this idea, Peter Thiel even mentioned in his book his further claims that the spreading of old ways to create wealth around the world through globalization will not result to riches but rather, it will result to devastation. Globalization without new technology is unsustainable in a world of scarce resources.
III. Recommended for
As countless books on business talk about almost the same things may it be great selling strategies, marketing, planning your business, or other concepts usually heard as consultative jargons from business gurus, this book looks into the thoughts of Peter Thiel as he provides an inverse perspective that is contrary in some ways not only to the mainstream dogmas of "lean start-ups" in the business and entrepreneur community, but also to neoliberal economic principles of market competition. This is not a book that will tell you how to make improvements on your business plan or how to best market your product. This is a book that will forget to tell you about all of that and provide you with something so radically different, that the ideas here can be considered "unique" or uncommon. Through the author's thought-provoking ideas in this book from his liking the idea of monopolies to the disadvantages of disrupting the current market through competition, readers will be immersed in a whole new point-of-view on how to start a business and explore new ways to create a product or service.
As this book provides a fresh perspective, this is most recommended for aspiring entrepreneurs who are looking for new ways to create the "next big thing" or are looking for inspiration to spark innovation within their companies.
IV. Author Biography
Peter Thiel is both an entrepreneur and investor. In 1998, he started PayPal, led it as CEO, and took it public in 2002, defining a new age of fast and secure online commerce. In 2004, he made the first outside investment in Facebook, where he serves as a director. The same year he launched Palantir Technologies, a software company.
Thiel was the one who contributed early funding for LinkedIn, Yelp, and many successful technology startups. He is a partner at Founders Fund. He started the Thiel Fellowship, which sparked a national debate by encouraging young people to put learning before schooling, and he leads the Thiel Foundation, which works to achieve progress in technological advancements and long- term thinking about the future.
Blake Masters was a student at Stanford Law School in 2012 when his detailed notes on Peter's class "Computer Science 183: Startup" became an internet sensation. He co-founded Judicata, a legal research technology startup.
V. Lessons
1. Monopolies are good for both business and society
"All happy companies are different: each one earns a monopoly by solving a unique problem. All failed companies are the same: they failed to escape competition."
Contrary to the neoliberal ideology that competition breeds quality, competition, according to Peter Thiel, "means no profits for anybody, no meaningful differentiation, and a struggle for survival". Competition among similar companies with little differentiation or just incremental differences squeezes out profits due to price wars. On the other hand, a company which achieves monopoly – by solving a unique problem and reaches a point where you're doing something so much better than everyone else, that simply no one else can survive – protects itself from value-eroding competition allowing it to extract value (not to mention maximum profits).
"In a world of scarce resources, globalization without new technology is unsustainable."
For society, while mainstream education taught us to scoff at monopolies, Peter Thiel argues that these monopolies are the key to great innovation which can change the world. Furthermore, their innovations in technology will help society because he claims that "Globalization without technology is unsustainable".
2. In order for a company to achieve vertical progress of zero to one, its founder must have a vision
"When Yahoo! offered to buy Facebook for $1 billion in July 2006, I thought we should at least consider it. But Mark Zuckerberg walked into the board meeting and announced: "Okay, guys, this is just a formality, it shouldn't take more than 10 minutes. We're obviously not going to sell here." Mark saw where he could take the company, and Yahoo! didn't."
In the book, Peter Thiel pointed out that a common denominator among companies who achieved monopoly (making Apple and Tesla as example) is that these companies almost single handedly relied on the vision of their founders (Steve Jobs and Elon Musk respectively). These unique founders can make authoritative decisions, inspire personal loyalty, and plan ahead for decades which gives the company the ability to anticipate and discover a future problem turning its solution into a great innovation that changes the world.
"The lesson for business is that we need founders. If anything, we should be more tolerant of founders who seem strange or extreme; we need unusual individuals to lead companies beyond mere incrementalism."
On the observation of Founders themselves, their traits are often extreme. They do not follow the normal distribution and some can even be considered as "weird". Steve Jobs is probably one of the most prominent examples. However, being a little weird is what enables these founders to "think outside the box" and have a grand vision for the future, enabling their companies to achieve great innovation and go from zero to one.
3. Don't underestimate Sales
"EVERYBODY SELLS Nerds might wish that distribution could be ignored and salesmen banished to another planet. All of us want to believe that we make up our own minds, that sales doesn't work on us. But it's not true. Everybody has a product to sell—no matter whether you're an employee, a founder, or an investor. It's true even if your company consists of just you and your computer. Look around. If you don't see any salespeople, you're the salesperson."
Sales is usually underestimated, especially by tech companies in Silicon Valley. They think that if a product is good, it will sell itself. That is not the case. Moreover, sales represents the distribution method which is implied as a critical aspect of any start up business as it forms part of the seven questions that every startup should answer. This brings is the Lesson 4.
4. The Seven Questions every startup should answer
"Most cleantech companies crashed because they neglected one or more of the seven questions that every business must answer:"
Innovative companies achieve the best results when they can answer six or seven of the questions. Reflecting on Cleantech companies, they failed as they were able to answer none of these questions most of the time.
The Engineering Question: Can you create breakthrough technology instead of incremental improvements? 20% improvement is not enough.
The Timing Question: Is now the right time to start your particular business?
The Monopoly Question: Are you starting with a big share of a small market?
The People Question: Do you have the right team?
The Distribution Question: Do you have a way to not just create but deliver your product?
The Durability Question: Will your market position be defensible 10 and 20 years into the future?
The Secret Question: Have you identified a unique opportunity that others don't see?
Never outsource Recruiting
"Recruiting is a core competency for any company. It should never be outsourced."
For Start-up companies, getting the right talent for the unique vision or purpose of your firm is extremely important. In order to get the right talent to work for you, you should be able to answer the question, "Why should the 20th employee work for you?" In recruiting people, you need to create a unique and differentiated pitch to make your company stand out among others to convince a talented recruit to join you instead of other bigger and more prestigious companies.
 VI. Other Learnings to Look Out For
Instead of focusing on many different aspects all at once and call your company "well-rounded", this book will also tell you how focus will make your business profitable, if you're willing to put in the years
The people you choose to be part of your team when creating a startup is critical.
This books will also give you an idea of what strategy start-ups can use to actually become a monopoly.
VII. Personal Takeaways
The book breaks away from modern contemporary thought about creating businesses. Rather than look out for and assess your competition, in order to be successful, find a way where you will NOT be competing with anyone in your venture and you can shield your market from others who want to enter.
The book moreover, poses an important question for aspiring entrepreneurs – whether they would focus on an improvement of an existing product or service delivery or will they aspire to create the next big thing?
As a founder himself, Peter Thiel gives tribute, through this book, to fellow founders who are passionately driven by their vision of the future and highlights their importance through his main argument that their great innovation that changed the world is beneficial not only for their own businesses and profit but to society itself.
VIII. Final Words
For the readers, you need to remind yourself that this book mainly came from the notes of a student attending Peter Thiel's lecture. This means that his opinions and personal insights were mixed into the presentation of his ideas. So remember that while reading this book, it should be taken with a grain of salt. Nevertheless, his ideas whether it be his own opinion or it came from what he learned as an entrepreneur will definitely present thought-provoking debates among readers. The ideas presented, even though contrarian, can appeal intellectually (and to some, emotionally) even to renowned thinkers and founders themselves.
 IX. What other people are saying
This book delivers completely new and refreshing ideas on how to create value in the world.
-Mark Zuckerberg, CEO of Facebook
Peter Thiel has built multiple breakthrough companies. Zero to One shows how.
-Elon Musk, CEO of SpaceX and Tesla
Zero to One is an important handbook to relentless improvement for big companies and beginning entrepreneurs alike.
-Jeff Immelt, Chairman and CEO of GE
The first and last business book anyone needs to read; a one in a world of zeroes.
-Neal Stephenson, New York Times best-selling author of Snow Crash, the Baroque Cycle, and Cryptonomicon
When a risk taker writes a book, read it. In the case of Peter Thiel, read it twice. This is a classic.
-Nassim Nicholas Taleb, author of Fooled by Randomness and The Black Swan