Escape the small business trap: The E-Myth Revisited by Michael Gerber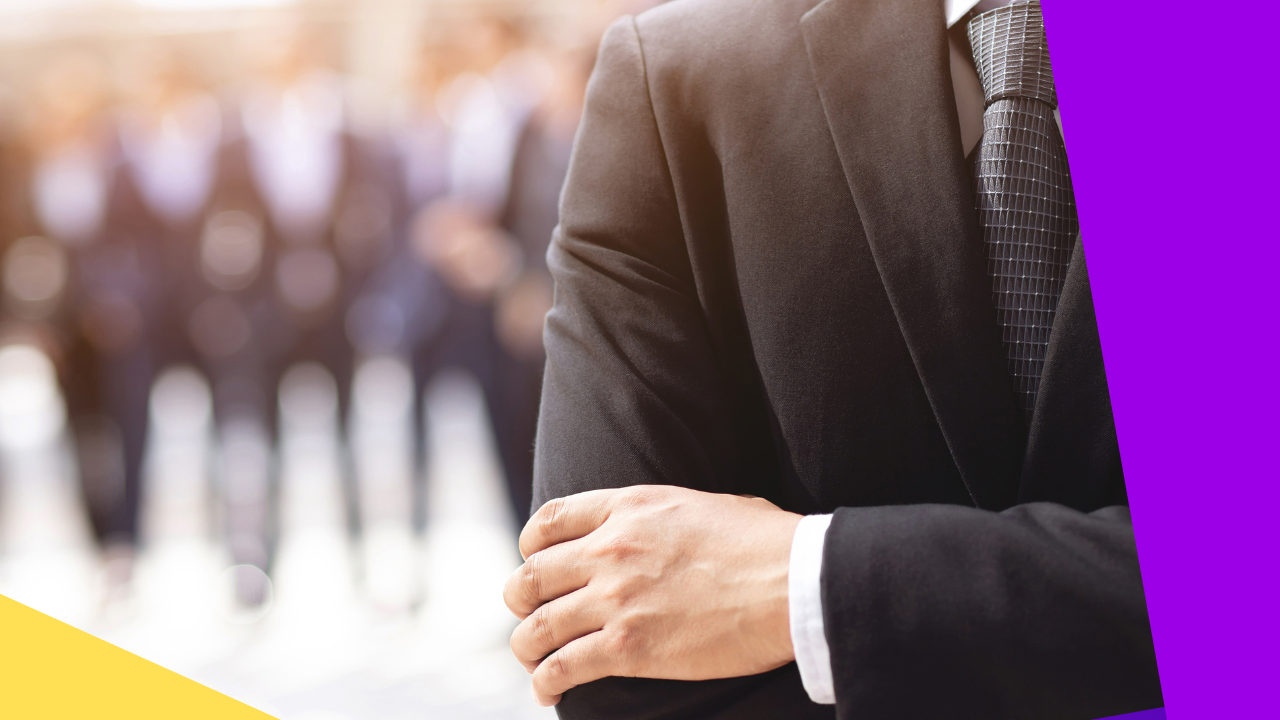 The E-Myth Revisited
Why Most Small Businesses Don't Work and What to Do About It by Michael E. Gerber
I. One Sentence Summary of the book
This book eliminates the myths that surround starting your own business.
II. Book Overview
The book eliminates the myth that surrounds starting your own business.  Shows us how ordinary assumption can be a hurdle in running a business. The author will walk you through the stages in the life of a business, from infancy to maturity in business perspective. The beacon of light of all the businesses that succeeded.
Gerber also shows how to apply the lessons of franchising regardless if your business is a franchise or not.
Finally, Gerber discusses the crucial, often neglected difference between working on and working in your business.
III. Recommended for
Business owners most often learn the perils of the corporate world the hard way. After their fall business owners are forced to improve their situation on their own. Luckily, Michael Gerber provides us with a well-written guide about business plans and employee management.
He offers us a tasteful dose of reality including strategic examples, real numbers and some marketing insights.
At times, some examples in the book may seem frivolous and mundane however, the book farners plus points for being able to deliver tough lessons in a shorter way.
This book is highly recommended for entrepreneurs and dreamers. The E-myth Revisited will truly help you grow your business in a very productive and effective way.
IV. Author Biography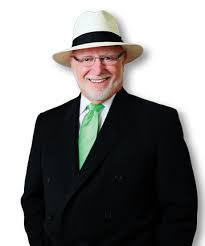 Michael E. Gerber is a superstar of entrepreneurship. Inc. Magazine called him "the World's #1 Small Business Guru." He started more than 40 years ago addressing an important need in the small business market.
Throughout the years, Michael E. Gerber's companies have helped so many small business owner-clients to successfully transition their businesses into world-class operations.
V. Lessons Overview
False systems cheat small business owners. Honestly, owners of small businesses and corporations function performing the wrong type of work. Essentially, the returns from their business fall short in relation to the investment of time and effort that have exerted. Well, numbers do not lie. More than a million people launch their business in the US every year. Sadly, within a 12-month period, 40% of those start-ups closes. Five more years and more than 80% are already closed. Many entrepreneurs fall victim to their own fantasies and lack of knowledge.
These are the concepts that they follow:
The Myth of the Entrepreneur –
"Turn-Key Revolution"
Development of Business Procedures
Universal Application of Turn-Key Principals
"The people who own small businesses…work far more than they should for the return they're getting."
Fictional tales about entrepreneurs surround Corporate history. Legend says: In an arduous environment, a man or a woman defies all odds and gains profits and fame. These tales are hardly true. This is what really happens. The initial flicker of entrepreneurial spirit turns into dismay, exhaustion and misunderstanding. Most businesses are started by barbers, bookkeepers, plumber, sales people and not by visionary entrepreneurs. Due to some life-changing event, milestones or perhaps a bad day at the office, these people suddenly get hit by an entrepreneurial spirit and they begin to develop their very own companies.
             "Great businesses are not built by extraordinary people but by ordinary people doing       extraordinary things."
However, a detrimental assumption faults their business development efforts: a misguided faith in technical talent.
Three hats
A fierce unapparent tug of war is what most business owners encounter. This is because most owners of start-up companies commonly wear three hats. These functions compete for the owner's limited time and energy.
"Luck and speed and brilliant technology have never been enough because somebody is always luckier, faster and technologically brighter."
"The Entrepreneur" – the inner dreamer, the one who reaches for the stars
"The Manager" – the practical side, detail-oriented
"The Technician" – does the grunt work, an expert in his/her field
The Franchise Prototype
For a business to thrive and succeed, it must deviate from the founder. A business must not depend entirely on the abilities of the founder because if this happens then this is no longer a business but a very stressful job for the founder.
Real business is one where the owner/founder has successfully created a system so that the business can function smoothly without his/her constant presence. The book describes this as the "Franchise Prototype". The inspiration for this came from successful franchise businesses such as Mc Donalds and Burger King where manuals that detail how to run the business exist. However, the book not suggest that you just franchise a business but rather just to treat it as if it were in some critical aspect: you need a very detailed system to run the business.
"The system runs the business. The people run the system."        
Your business and your personal life
Many small business owners combine their personal lives into their business careers. Eventually, that creates a vicious takeover.
"Without the numbers you can't possibly know where you are, let alone where you're going."
"If your thinking is sloppy your business will be sloppy."
Luckily, you may follow a few rules to prevent your business from taking over your life.
These are the rules:
Create a business model based on the company's core values.
Build a system where workers with the "lowest-possible skills" within their given positions or ranks can use. This process creates a business that depends on systems rather than experts or talented individuals.
Make your system flawless.
Chronicle procedures in employee manuals.
Provide your customers with uniform services and products.
Create a dress code; implement a standard of design for stores and offices.
"If your business depends on you, you don't own a business – you have a job. And it's the worst job in the world because you're working for a lunatic."
VI. Other learnings to look out for
Creating your own Prototype
Build your prototype based on these considerations:
"Your business is not your life."
Identify primary goal
Mention your strategic aim
Define your organizational strategy
Study/Explore your management plan
Make your personnel strategies clear
Adjust your marketing program
VII. Personal Takeaways
If your business is the one running your life, then you don't have a company, you have the worst job.
Excitement, fear, fatigue and depression are the stages that entrepreneurs typically face
During the start of each company, the entrepreneur becomes synonymous with his/her business
An excellent Operating System is more vital than the product of the company.
McDonald's – the world's "most successful small business."
In a pragmatic company, the business owner always develops a strategic plan for growth.
VIII. Final Words
While startup businesses need more time and effort, business owners always need remind themselves to separate your life from your company, and understand your dreams and goals.
For more information regarding the book and the author you may click the link below.
http://michaelegerbercompanies.com/web/the-e-myth-library/
IX. What other people are saying
You owe it to yourself to read this book.
This book literally changed my life. I own a small service business with around 15 employees. I had been struggling for years doing all managerial work myself so that it was done up to my standards. We did great work but at the expense of my sanity!
Needed Advice for Any Organization
This book is about building a business. This might be a odd book to read as a minister, but there was many connection points that were helpful. In regards to the organization of a congregation, this book was a valuable resource. The best insights from this book was the role of the business owner. The business owner works the business, much in the same way that the minister works in the congregation. This is why congregations that have a pastoral mindset stop growing at 200 members. The minister cannot do anymore for the people. He is maxed out. The next step is that the minister works harder, helps the congregation grow, but then there is conflict. He no longer can be at everything, people expect him at everything, and there are hurt feelings. The same quality of service is no longer there. Disappointment sets in. People leave, and the congregation falls back to the normal size. This book helps you think through these issues. Instead of just working in the business, you need to work on the business. This is probably the biggest shift for a preacher. We are trained to work in, and not on. One of the best steps for a successful business is building a system that can be duplicated. This means understanding who is doing what. If you do not have a flow chart, or an organizational chart, you have a mob, and mobs destroy things. This is a good book for understanding how an organization works. Everything might not line up with how a church works, but there is a lot of good advice, and a good read for the topic. Good stuff.
Entrepreneur
If you want to start your business, this book is like extremely important. I had the audio book and purchased the hard copy. Second bests book I have ever read in terms of changing the mindset or starting a business for success.
A necessary foundation of switching gears from worker to leader
Lots of important nuggets:
– The practical purpose of process is solidified
– Knowing that you're the brain driving this body of your business.
– Looking at the big picture and knowing that not making a decision is the worse decision you can make
Create the business of your dreams by living the dreams of your Life
If you are thinking of starting your own business, welcome to one aspect of the American Dream. Remember however that for a business to succeed, it will need more than you and an idea. It will need a systematic approach to be a successful business and The E-Myth Revisited should be on your list of required reading before you start your business. Michael Gerber's book reviews all aspects of preparing your business to succeed beyond just your initial idea by using what he calls the "Franchise Prototype". The book is a quick read told through a discussion between Michael and a would be bakery shop entrepreneur, Sarah. This real life example of how to build a business will make you think of the best way to structure your business to allow you to live the life of your dreams.