Mastering the art of subscription management: A comprehensive guide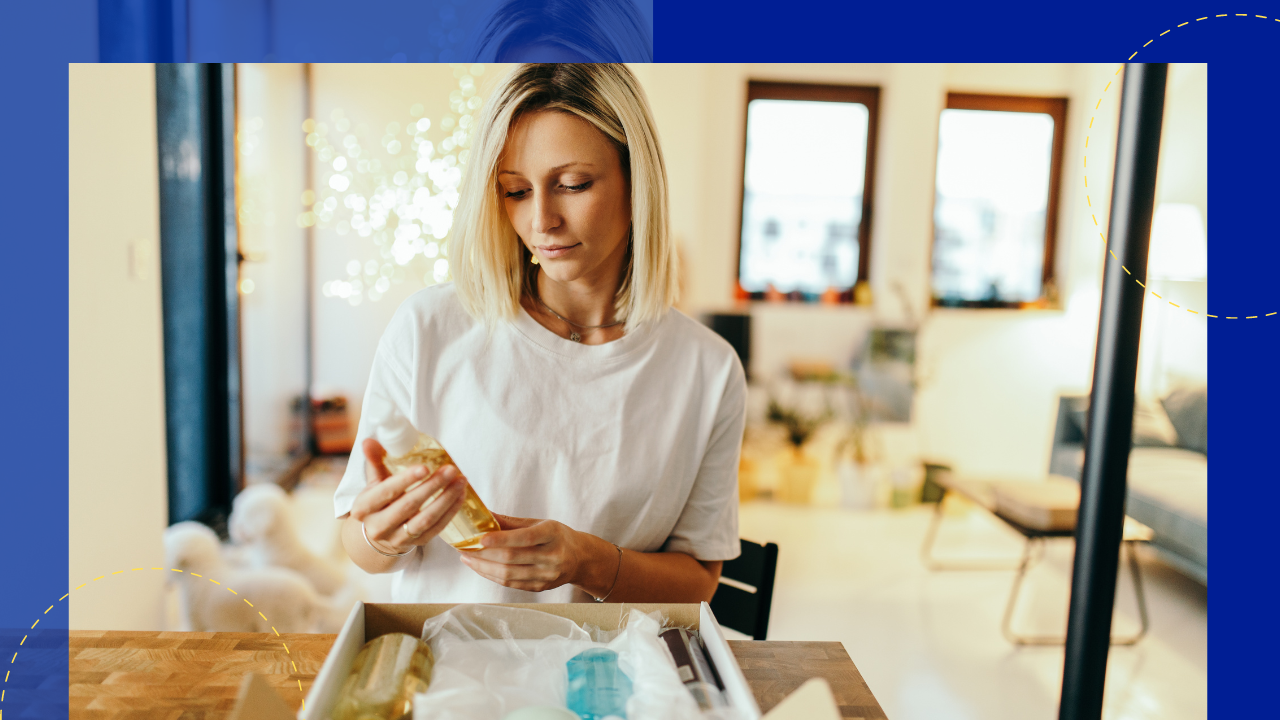 Handling subscriptions can be daunting, particularly for corporations that provide ordinary services or products. 
Subscription management oversees and optimizes the entire subscription lifecycle, from billing to renewal to consumer data management. 
It is crucial for any business that offers subscription-based services or products to provide an excellent customer experience to maintain a loyal consumer base. 
This article will explore subscription management, subscription types, their benefits, and various practices.
What is subscription management?
Subscription management deals with the whole lifecycle of a subscription, from billing and customer data management to subscription renewal management. 
It guarantees that all aspects of the subscription are controlled successfully and efficaciously, allowing organizations to focus on delivering the best possible customer experience.
Subscription management is vital because it could extensively affect a business's revenue and customer retention rates.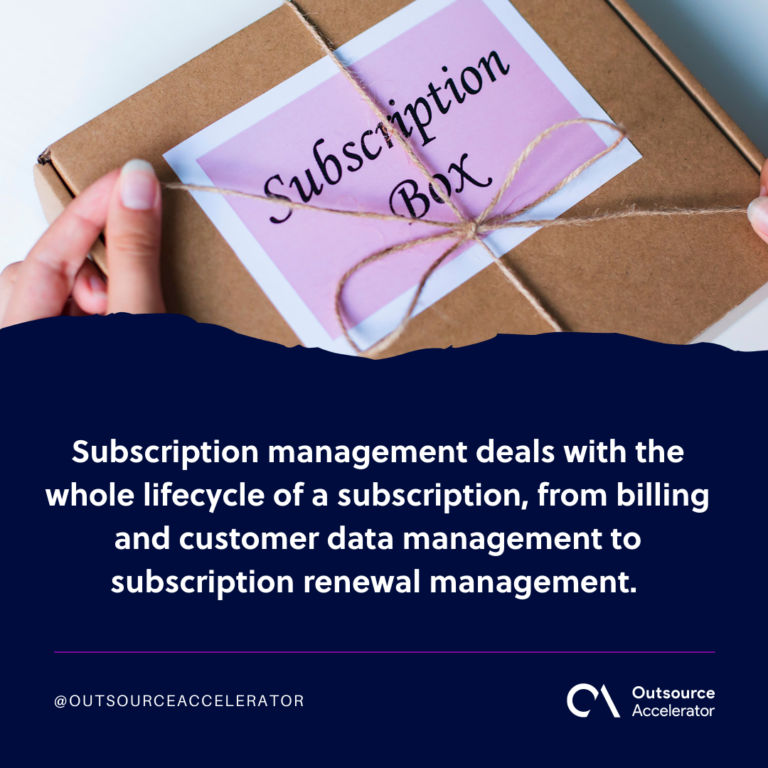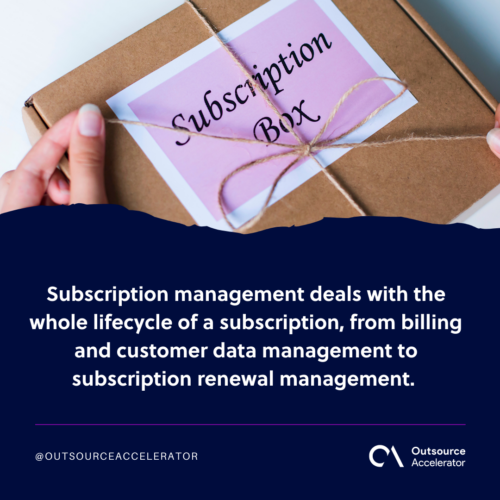 Types of subscriptions
The subscription version has received popularity throughout diverse industries due to its convenience and recurring revenue capacity for corporations. 
The unique styles of subscriptions offered depend on the nature of the business, including the needs and preferences of the audience.
There are numerous forms of subscriptions that businesses offer to consumers. Subscription management can be in the form of:
Product subscriptions
This type of subscription involves frequently delivering physical merchandise to customers. Examples include subscription boxes with curated items of splendor merchandise, snacks, books, or apparel. 
Clients generally receive new cargo at routine periods, often month-to-month or quarterly.
Membership subscriptions
Membership subscriptions provide clients with unique access to benefits or privileges. This kind of subscription consists of perks like:
Discounts

Early access to products

Unique activities

Top-rate customer support
Health club memberships, loyalty applications, or premium subscription levels supplied via online platforms are examples of membership subscriptions.
Service subscriptions
Service subscriptions offer access to specific offerings or platforms for a standard charge. Examples include streaming services like Netflix or Spotify, software program-as-a-service (SaaS) applications, cloud storage services, or online learning platforms.
Usage-based subscriptions
Some utilities, which includes software program, internet security, or cloud storage, are supplied on a subscription basis. 
Clients pay an ordinary rate to use those utilities, ensuring they have modern updates and ongoing support.
Benefits of subscription management
When subscriptions are appropriately managed, customers are more likely to stay loyal, renew their subscriptions, or upgrade to better-tier plans.
Subscription management offers numerous advantages to both corporations and purchasers. Here are some of the key benefits:

Increased revenue
One of the enormous advantages of effective subscription management is increased sales. Businesses can generate a constant stream of income by ensuring that customers are billed on time and renew their subscriptions seamlessly. 
Offering exceptional subscription plans also entices more clients and generates greater sales.
Improved customer retention
Subscription management can also enhance customer retention rates. Customers with a continuing and problem-free experience with their subscriptions are more likely to stay loyal and renew their subscriptions. 
This could result in a more stable client base and expanded sales.
Greater customer satisfaction
By providing clients with a seamless subscription experience, businesses can increase client satisfaction. While clients are satisfied, they'll be more likely to suggest the business to others, leading to improved revenue and growth.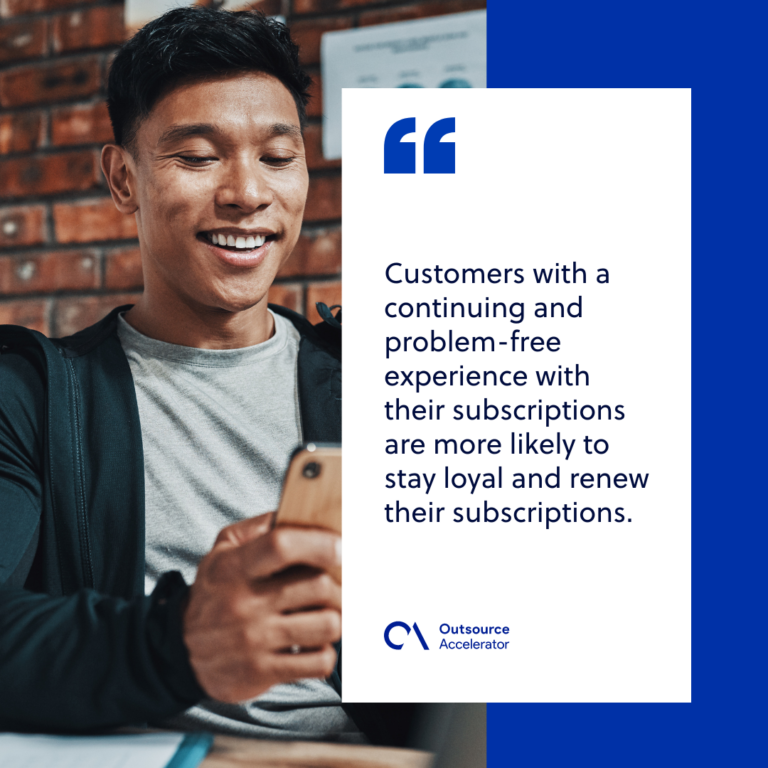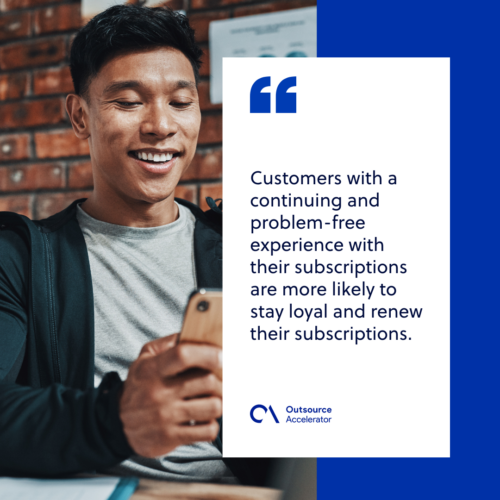 Best practices for subscription management
Corporations should remember the following best practices to manage subscriptions and maximize the advantages. Here are some best practices to consider:
Offer flexible subscription plans
Provide clients with various subscription plans to cater to their unique needs, such as basic, top-class, and agency plans with distinct capabilities and pricing alternatives. 
Offering flexibility allows customers to choose a plan that suits their necessities, growing their satisfaction and chance of subscribing.
Provide transparency
Be transparent with clients regarding subscription details, including pricing, billing cycles, and any potential adjustments or expenses. Transparent verbal exchange builds trust and reduces customer dissatisfaction or confusion.
Personalize the customer experience
Personalization is key in subscription management. Tailor the subscription experience to each client by offering personalized tips, exceptional offers, and applicable content. 
This enhances customer engagement and satisfaction.
Automate where possible
Leverage automation to streamline subscription techniques. Automate billing, renewal reminders, and patron notifications to keep time and minimize manual errors. 
This not only improves efficiency but it also enhances the overall customer experience.
Monitor and optimize
Frequently monitor subscription metrics and analyze consumer behavior to become aware of areas for improvement. 
Track churn fees, customer lifetime value, and engagement metrics to optimize subscription strategies and increase retention charges.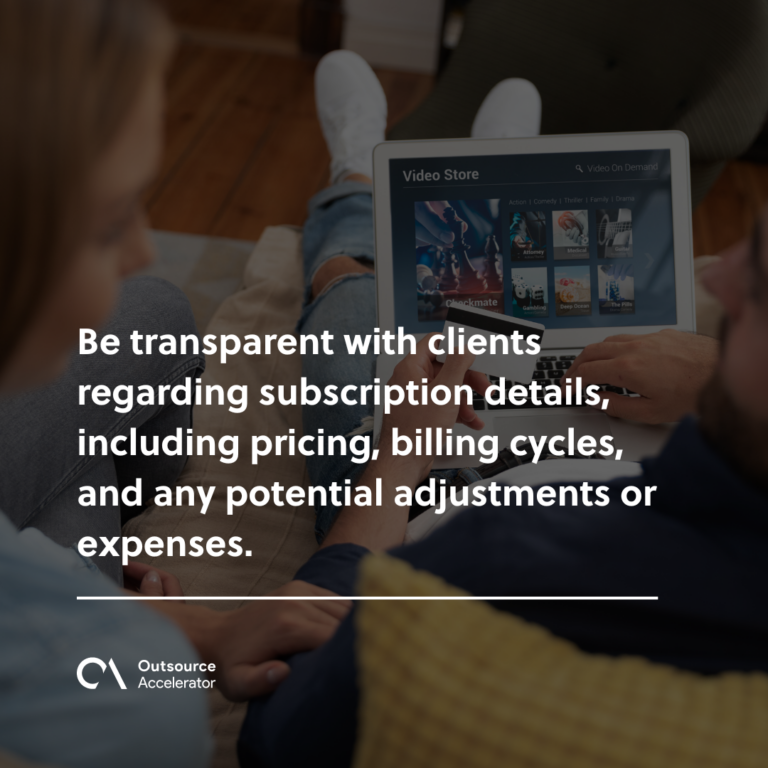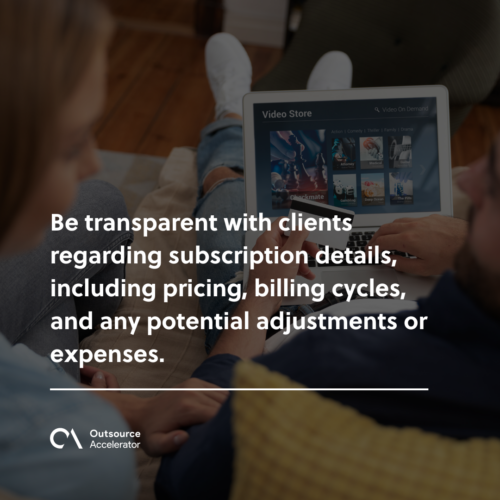 Choose a subscription management platform through OP360
If you're considering outsourcing a subscription management platform, OP360 is a top choice!
OP360 is well-known for its subscription management services. This outsourcing provider offers a complete platform that can take care of numerous factors of subscription management, along with billing, price processing, customer service, and analytics.
Outsourcing your subscription management to OP360 lets you take full advantage of expert professionals and robust infrastructure, so you can focus on your core business activities. 
Contact them today to get started!