Six Eleven's 11 frequently asked questions answered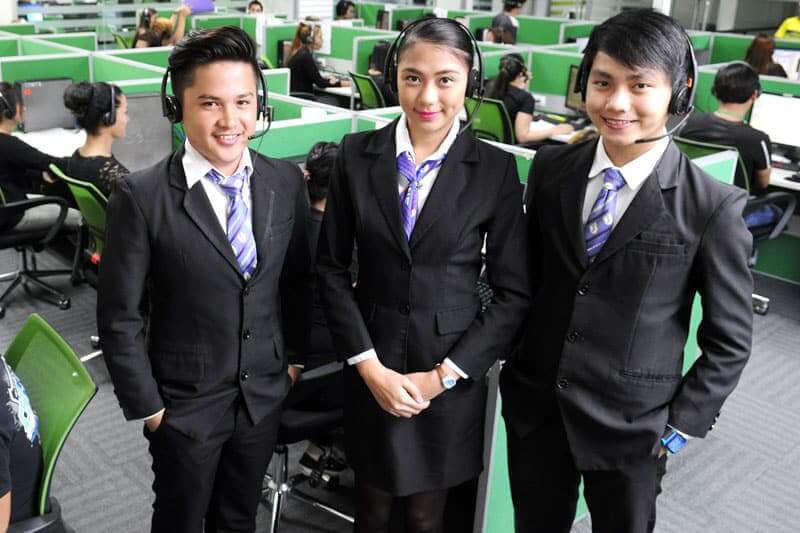 As a growing company, it follows that sooner or later, people are going to have a lot of questions about you and how you do your business.
It's always prudent to anticipate potential questions from interested parties because it shows that you have the readiness to the challenge and a strong grasp of your own services.
In lieu of this, here are the top 11 frequently asked questions for Six Eleven answered:
1. Is 611 open to guaranteeing a Service Level Agreement (SLA)?
Yes, we are. At the onset most people try to settle on pricing and terms once this is agreed upon in principle, we can work more on a more defined SLA for your program. This could range from no of sales, percentage of conversions, service uptime, drop call ratio and so on depending on the clients business. This negotiated SLA can be added to the contract and a compliance rate of 90 percent or more is expected.
2. Where is 611 located or where will my program be placed?
611 has 3 offices currently. Our main office is located in Davao city. Our expansion office is located in General Santos City. Our 3rd office in Davao Mabini. The choice where to place a particular program largely depends on the type of program and the skill set present in the talent pool of the existing office when the program is signed or depending on client preference.
3. Do you do background checks on employees?
We have a third party agency duly accredited by the Philippine government who conducts such on behalf of our company. This assures that the check done is both independent and reliable. Furthermore, each and every employee is required to submit an NBI (National Bureau of Investigation) clearance before they are accepted towards our company to certify that they do not have any existing civil or legal encumbrances.
4. Do you have a disaster recovery plan?
We operate in 3 geographically different offices strategically located in segments. It is about a 2-hour drive from each facility to the next. We don't over sell our capacity and always maintain an allowance for overflow. Thus in an event of a major disaster, calamity, or equipment failure, we have readily available capacity at close proximity to be able to transit agents in and out during a "recovery" situation.
5. What redundancies are in place?
All our computers and servers are backed up by industrial ups with a capacity of 30 minutes or more depending on load. We also have a backup onsite generator to protect against power outages. We have 3 ISP lines w the top 3 Telco providers in the Philippines w more than 200mb of dedicated 1:1 ratio Internet capacity per site.
6. What is your approach to keeping employee morale high?
We have a lot of initiatives to engage our people. We offer them free meals daily so they avoid skipping meals. We offer them HMO (health card) so they are covered in case of any medical needs. We also have several different activities in our office ranging from team activities, developmental training and also team building and bonding activities. Please see our company Facebook page for some samples: link to Fb page company.
7. Do you do performance reviews?
We normally have a weekly commission scheme for our reps, this is to reward and acknowledge exemplary performance for the week and do a mini performance review w each representative. We also do performance reviews every quarter to assess the growth and progress of agents and equally compensate them for such if it merits such.
8. Do you allow client visits or audits?
We have an open door policy with all our clients. They are welcome to visit us anytime at any frequency to conduct audit, training or just plain checking. As a matter of fact, we encourage such visitations, we want to establish client confidence and also build a relationship so we are open. Clients can also do audits anytime they prefer w agents but as far as network infrastructure goes, it has to be duly scheduled so as to avoid any possible service disruptions towards other clients.
9. What are the security measures in place to protect the employee and also the client's areas?
All our employees have to pass through a fingerprint authenticated turnstile system before they can enter our facility, furthermore added physical barriers and door authentication software and systems may be added upon client request to control and regulate specific areas to make it dedicated. Furthermore, all areas are monitored by CCTV cameras and we keep video logs of all activities for up to 6 months or longer upon client request.
10. What are the data security measures in place?
We are duly attested and certified as a PCI compliant organization. We follow best practices as mandated by the PCI council. We follow the password string parameter, idle boot time, also password changing every certain interval. We have a strict policy of people needing to use their own credentials as this can be traced in case there is any illegal activity.
11. Can 611 ramp up fast in case there is a high call volume?
We do several non-committal projects. Outbound sales, SEO, Back office etc. We have a pool of people we can always tap just in case there is an anticipated major overflow because of certain holidays or occasions. We just need to be given sufficient notice to cross train and prepare people at no extra cost to the client, we only bill during live hours and not during training.